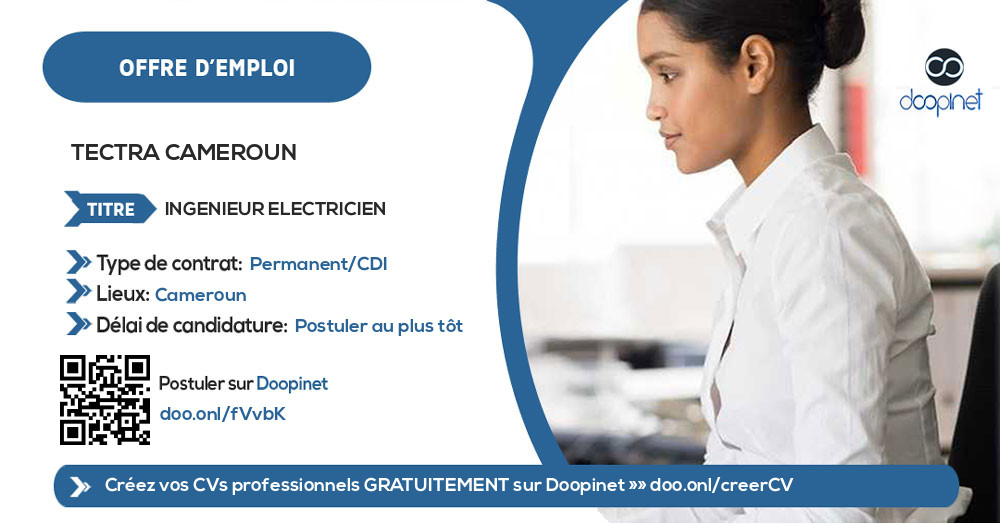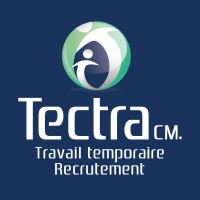 INGENIEUR ELECTRICIEN – Yaoundé, Douala
Yaoundé, Douala
·
Apply ASAP
·
Permanant
·
Industrial
·
Electrical Engineer
Description
La société TECTRA Cameroun est à la recherche d'un ingénieur electricien pour l'un de ses clients dans les villes de Yaoundé et Douala

Poste proposé : INGENIEUR ELECTRICIEN
Secteur d'activité : Electricité, eau, gaz, nucléaire, énergie
Fonction : ingénieur
Type de contrat proposé : CDI

L'humain est au cœur de notre métier !

Tectra Cameroun est une société spécialisée dans la mise à disposition du personnel temporaire et permanent, ainsi que dans le conseil en Ressources Humaines. Présent en Afrique, Tectra gère plus de 1000 clients actifs multisectoriels et a une force de réseaux présente dans plusieurs pays africains. Tectra Cameroun reste votre compagnon pour un emploi sûr et fiable.

Pour l'un de ses clients, Tectra Cameroun recherche un ingénieur électricien pour les villes de Yaoundé et Douala


Missions / Responsibilities / Activities
· Conception et développement de réseaux électriques.
· Installation d'un réseau électrique.
· Mise au point de nouveaux produits électriques ou de nouveaux composants.
· Effectuer des études de faisabilité avant la mise en œuvre d'un projet.
· Renouvèlement du réseau électrique pour des lignes aériennes, souterraines ou pour divers projets électriques.
· Mettre en place une architecture électrique pour l'installation du réseau de diverses structures (bureaux, hôpitaux, immeubles…)
· Effectuer des plans et des schémas et faire un suivi du projet.
Job Requirements
Profil recherché :
· Ayant le sens des priorités et de l'organisation.
· Avoir un excellent relationnel.
· Méticuleux et bien organisé.
· Bon manager.
· A l'aise dans l'art de la négociation.
· Capable diriger des équipes.
· Endurant et résistant au stress et à la pression.
· Facilité de déplacement.
Compétences :
· Une grande compétence en électrotechnique.
· Maitrise des dispositifs automatisés.
· Bonne connaissance en automatismes.
· Connaissances en droit de construction.
· Parfaite maitrise des logiciels de conception et dessins assistés par ordinateur.
· Maitrise des logiciels de conception 3D.
· Bonnes connaissances en gestion de projet.
· Habilités en management d'équipes.
· Parfaitement anglophone.
Applicant profile
» Experience Level: Medium
» Minimum Education Level: Master's Degree

Application Documents
» CNI
» Diplôme
» Curriculum Vitae

NOTE: SCAMMERS ARE MORE AND MORE SMART! Never send money to a stranger during a recruitment process for any reason! And If ever you should, please do so at your OWN RISK!
Appy Instructions
Dossier à fournir : CV, CNI, BAC+5 en électrotechnique ou en génie électrique, attestation du diplôme d'ingénieur
Candidature à adresser au plus tard le 19/08/2022 À l'adresse suivante : ingelect19072022@tectra.cvparser.ma
Receive our offers instantly on: