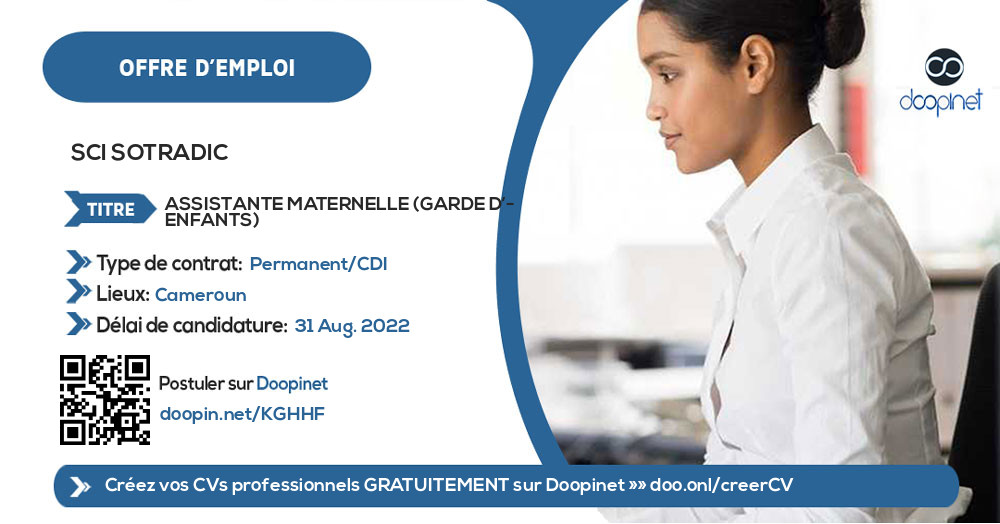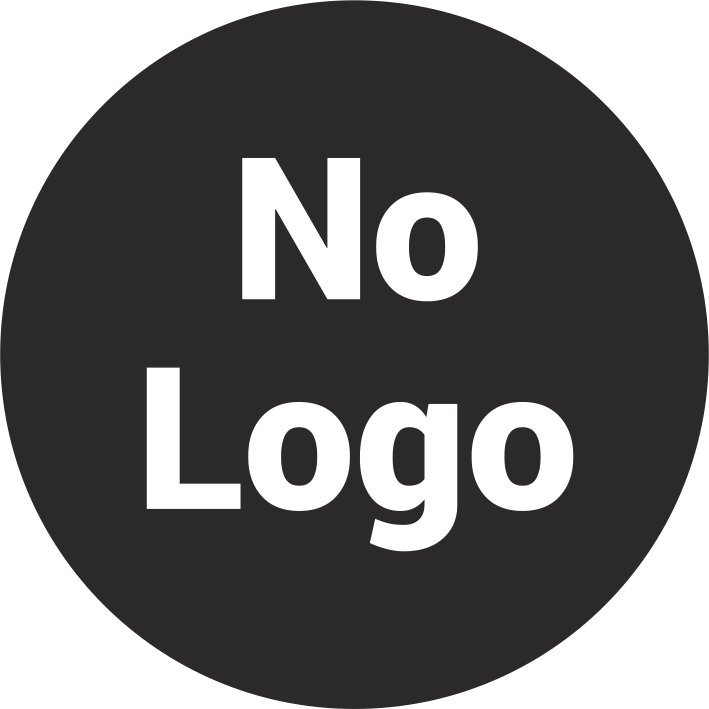 ASSISTANTE MATERNELLE (GARDE D'ENFANTS) – Douala
Douala, Littoral, Cameroon
·
31 Aug. 2022
·
Permanant
·
Hotel - Catering
·
Governess
Description
SCI SOTRADIC est une Société Civile Immobilière dont le siège social est à Akwa-Douala, rond-point Salle des Fêtes, Boulevard de la République. Elle est spécialisée dans la gestion et l'exploitation de divers produits immobiliers, notamment la mise en location des logements meublés et non meublés, des espaces pour bureaux, magasins et centres commerciaux dans plusieurs villes du Cameroun, à l'instar de Yaoundé, Douala et Bafoussam.
SCI SOTRADIC opère également sur le marché des résidences hôtelières. Elle fournit à cet effet plusieurs prestations, notamment : les logements meublés, la restauration, l'auto location, le service de massage, le pressing, la piscine, une salle de sport, des salles de banquet et de conférence.
SCI SOTRADIC dénombre trois complexes semi hôteliers dans la ville de Douala :
La Résidence le CARAT, à Bonapriso, Avenue De Gaulle ;
La résidence Le Carat, située en face de la Salle des fêtes d'Akwa ;
La Résidence Blue Sky, sise au feu rouge Bessengue.
Elle porte à la connaissance du public qu'elle procède au recrutement d'un personnel permanent au poste d'
ASSISTANTE MATERNELLE
(garde d'enfants).
Missions / Responsibilities / Activities
L'assistante maternelle travaillera dans un domicile pour veiller à la croissance et la sécurité des enfants (03 mois – 10 ans). Elle doit faire appel à ses compétences propres et, ou acquises en formation, pour travailler dans des conditions optimales. Ses missions principales sont les suivantes :
Un sens de l'organisation: En fonction du nombre d'enfants à sa charge, elle gèrera son rythme de travail avec rigueur, afin de concilier vie professionnelle et familiale.
Une aptitude à assumer les responsabilités: Elle doit être des plus vigilante pour qu'il soit évité des accidents domestiques (chute, brûlure etc…).
Une capacité d'adaptation: L'assistante maternelle doit être flexible et prendre en compte l'individualité de chaque enfant, pour le laisser s'épanouir.
Une faculté d'observation: Une attention constante doit être portée à chaque enfant : fièvre, position inconfortable, bouchée mal avalée..., ce qui permet de détecter les besoins pour le confort et le bien-être de chaque enfant.
Contribuer au développement de la psychomotricité des enfants,
Aider à l'apprentissage de la propreté et à leur éducation de base
Assurer leur bien-être (repas, hygiène, sécurité).
Job Requirements
Le poste est ouvert aux jeunes (femmes) âgées de 30 – 45 ans remplissant les conditions ci-après :
Avoir de la patience,
Avoir le sens de l'organisation,
Aimer travailler au contact d'enfants,
Faire preuve de douceur, mais aussi de fermeté,
Être autonome et réactive
Applicant profile
» 30 - 45 years old
» Gender: Female

Application Documents
» Demande d'emploi
» Photocopie CNI
» Photocopie des diplômes / attestation
» Photocopies des certificats/attestation de travail/stage
» Carte photo entière
» Curriculum Vitae

NOTE: SCAMMERS ARE MORE AND MORE SMART! Never send money to a stranger during a recruitment process for any reason! And If ever you should, please do so at your OWN RISK!
Appy Instructions
Les candidatures composées des pièces suivantes :
Une demande d'emploi (précisant le poste)
La photocopie de la Carte Nationale d'Identité valide
Un CV actualisé
La photocopie des diplômes et ou attestation de formation.
Les photocopies des certificats de travail, attestation de travail et ou attestation de stage
Une carte photo entière
Seront transmises à l'adresse suivante email suivante sotradicrh@gmail.com ou alors déposées à notre Direction Générale sis au rond-point salle des fêtes d'AKWA (Douala) à l'immeuble SOREPCO avant le 31/08/2022.
Receive our offers instantly on: