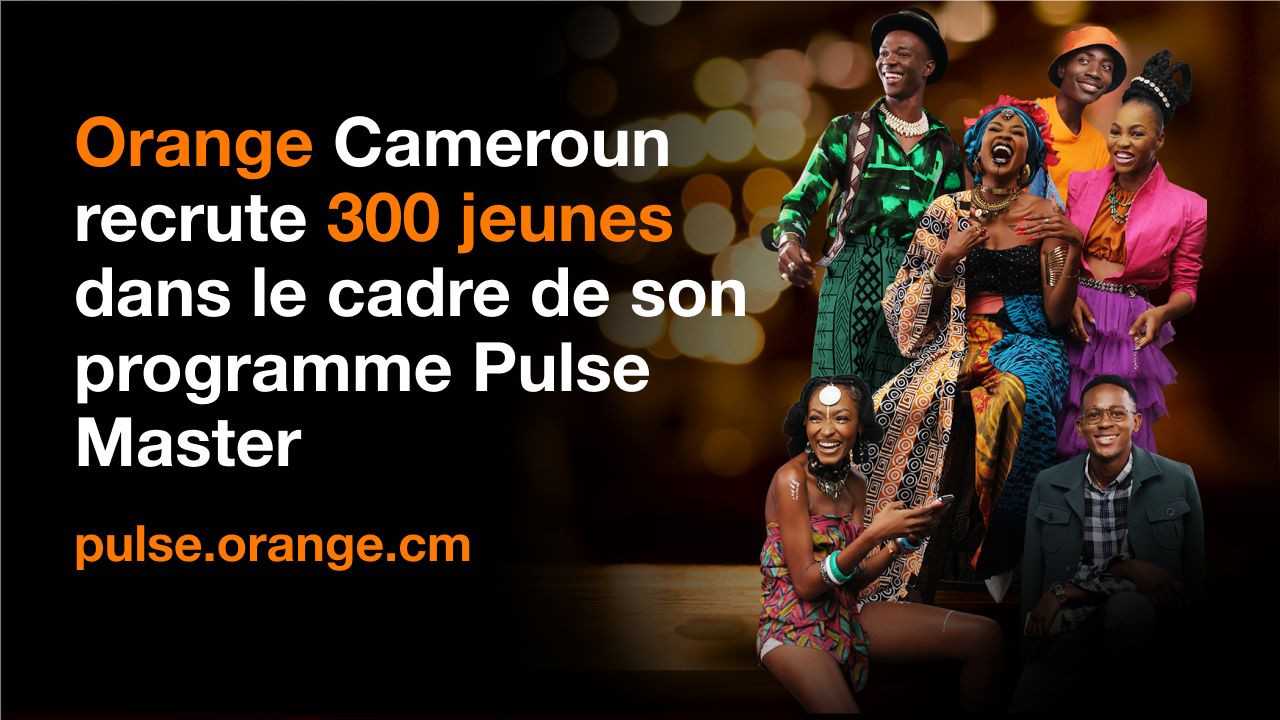 Pulse Master Program – Cameroun
Lieu, Non spécifié, Cameroon
·
Apply ASAP
·
Unspecified
·
Advertising - Marketing
·
Digital Marketing Manager
Description
Dans le cadre de notre Pulse Master Programme, nous recrutons 300 jeunes qui bénéficieront d'avantages divers pendant un an :

Des stages professionnels rémunérés
Le mentoring par des cadres d'Orange Cameroun
Jusqu'à 10Go de data offerts tous les mois pendant un an
Jusqu'à 10 000 FCFA de crédit de communication offerts tous les mois pendant 1 an
Jusqu'à 30% de réduction sur l'achat des équipements
L'accès privilégié aux événements publics organisés par la marque
Le Pulse Master Program
Le Pulse Master Programme est un réseau de
jeunes ambassadeurs d'Orange Cameroun âgés entre 18 et 34 ans qui
partagent les valeurs et la vision de la marque.
Ses valeurs sont :
Le partage
La simplicité
L'audace
Orange
Cameroun en tant qu'opérateur multiservices préféré des jeunes leur
donne les clés d'un univers digital. Ces jeunes ambassadeurs seront
recrutés sur toute l'étendue du territoire national avec pour but de :
Partager la culture digitale acquise auprès de la marque à travers des tutoriaux, des formations et des stages
Communiquer sur les offres et les services de la marque auprès de leur entourage.
Applicant profile
» 18 - 34 years old

Application Documents
» Curriculum Vitae

NOTE: SCAMMERS ARE MORE AND MORE SMART! Never send money to a stranger during a recruitment process for any reason! And If ever you should, please do so at your OWN RISK!
Appy Instructions
Veuillez cliquer sur le bouton Postuler ci-dessous pour soumettre votre candidature
Receive our offers instantly on: