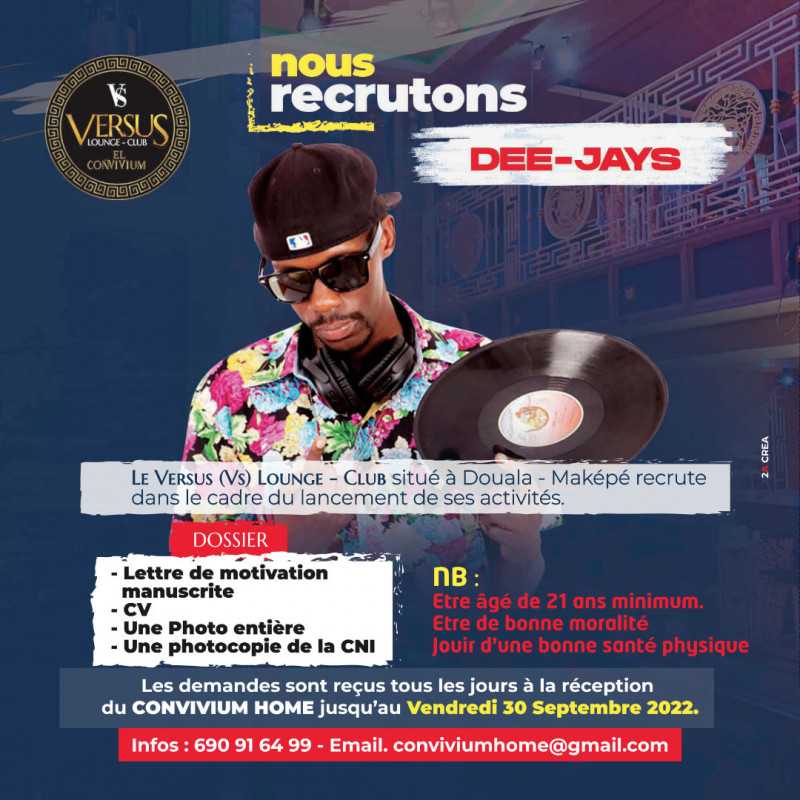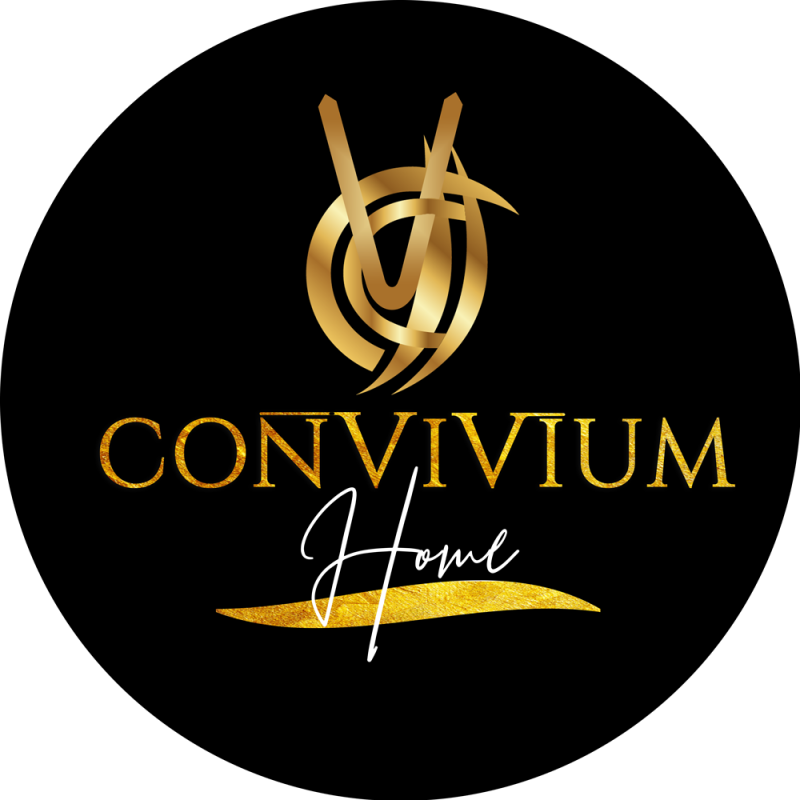 DEE-JAYS – Douala
Makepe, Douala, Littoral, Cameroon
·
30 Sep. 2022
·
Unspecified
·
Music
·
DJ
Description
OFFRE D'EMPLOI: DEE-JAYS

Le VERSUS (VS) LOUNGE - CLUB du Convivium Home recrute dans le cadre du lancement de ses activités.

Lieu: situé à Douala - Maképe, entrée école Sira[Face du parcours Vita (derrière la station Tradex)]
Job Requirements
Être âgé de 21 ans minimum.
Être de bonne moralité
Jouir d'une bonne santé physique
Applicant profile
» At least 21 years old

Application Documents
» Lettre de motivation manuscrite
» Photo entière
» Photocopie CNI
» Curriculum Vitae

NOTE: SCAMMERS ARE MORE AND MORE SMART! Never send money to a stranger during a recruitment process for any reason! And If ever you should, please do so at your OWN RISK!
Appy Instructions
DOSSIER
- Lettre de motivation manuscrite

- CV

- Une Photo entière

- Une photocopie de la CNI

Cliquer sur le bouton Postuler pour envoyer votre candidature en ligne
Ou envoyez-nous vos documents de candidature à l'adresse email conviviumhome@gmail.com
Ou Les demandes sont reçus tous les jours à la réception du CONVIVIUM HOME jusqu'au Vendredi 30 Septembre 2022.
Infos : 690 91 64 99

Receive our offers instantly on: