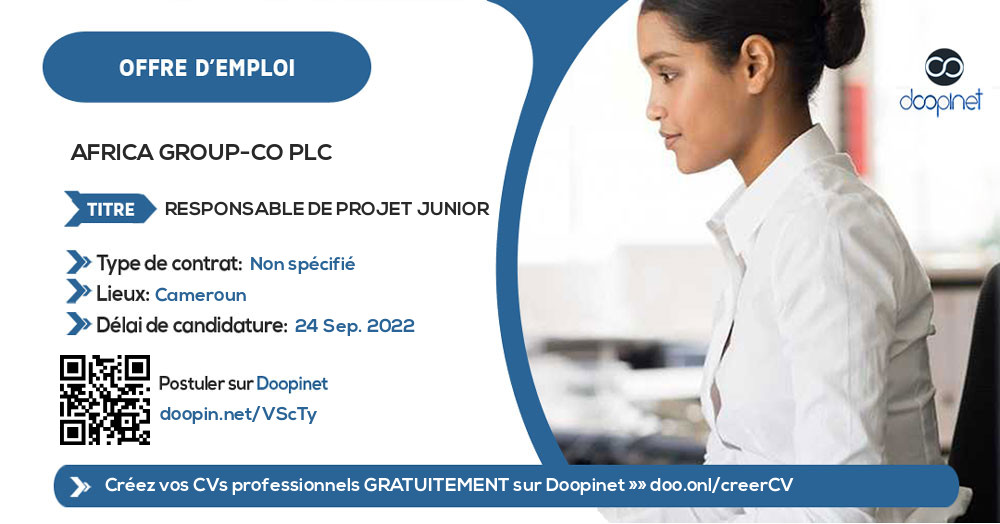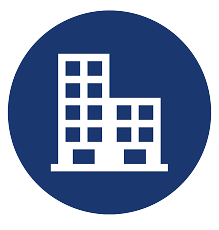 RESPONSABLE DE PROJET JUNIOR – Douala
Douala, Littoral, Cameroon
·
24 Sep. 2022
·
Unspecified
·
Project Management
·
Project Manager
Description
OFFRE D'EMPLOI: RESPONSABLE DE PROJET JUNIOR


Missions / Responsibilities / Activities
Responsable de projet Junior travaille généralement sous un directeur de projet ou sous la direction générale. Différentes tâches lui sont attribuées :
Il assiste dans l'organisation du projet et s'assure que toutes les phases de celui-ci se déroulent selon les plans et dans les temps ;
Il applique la répartition du travail, veille à l'exécution dans les délais convenus ;
Il prend des décisions en se référant à sa hiérarchie et gère les conflits ou les imprévus ;
C'est souvent l'interlocuteur principal sur le terrain des fournisseurs, il fait donc office d'intermédiaire et transmet les informations à son équipe ;
Il est le vis-à-vis de l'administration dans la gestion des dossiers en liaison avec le projet (étude environnementale, permis, autorisations…) ;
Il lie le cahier des charges/dossier technique et s'assure de leur application ;
Il assiste la direction générale et le responsable du projet dans la gestion du projet, en gérant lui-même des mini projets.
Job Requirements
Compétences et qualifications requises
Un chef de projet junior est avant tout très organisé, méticuleux et possède l'esprit d'équipe. Il sait également transmettre des informations. Outre la polyvalence, nous recherchons les qualités suivantes :
le leadership ;
l'esprit d'initiative ;
la capacité à coordonner des tâches;
l'écoute (des clients/fournisseurs et collaborateurs) ;
la flexibilité et des aptitudes à s'adapter aux imprévus ;
des compétences en médiation lors d'éventuels conflits ;
des qualités relationnelles et une bonne communication ;
l'organisation.
Compétences techniques polyvalentes (mécanique, électronique, génie civile, hydraulique …) qui lui permettent de comprendre les offres et les challenger.
Formation et diplômes requis
Un chef de projet junior est généralement titulaire d'un diplôme bac + 3 à bac + 5 spécialité ingénieur ou technicien industrielle, électromécanique, Ce poste nécessite de nombreuses connaissances transversales, c'est pourquoi il a souvent effectué des expériences spécialisées dans la communication, technique sur terrain et événementiel, la gestion, etc.
Il justifie d'une expérience minimum de 02 ans.
Il maitrise l'utilisation de l'outil informatique notamment Microsoft Office.
Etre bilingue (Français/Anglais) est un atout.
Applicant profile
» Experience Level: Medium
» Years of work experience: Between 2 year and 3 years
» Minimum Education Level: Bachelor's Degree

Application Documents
» Lettre de motivation
» Certificat/attestation de travail / service
» Photocopie CNI
» Diplômes
» Curriculum Vitae

NOTE: SCAMMERS ARE MORE AND MORE SMART! Never send money to a stranger during a recruitment process for any reason! And If ever you should, please do so at your OWN RISK!
Appy Instructions
Pour postuler : transmettre votre CV, Lettre de motivation, Certificat de travail ou attestation de service, Photocopie CNI et diplômes uniquement à l'adresse mail : hr.assistant@africagroupco.com en précisant en objet du courriel : « Responsable de Projet Junior »
Date limite de recevabilité des candidatures le 24 Septembre 2022.
NB : Seules les candidatures présélectionnées seront contactées.
Receive our offers instantly on: