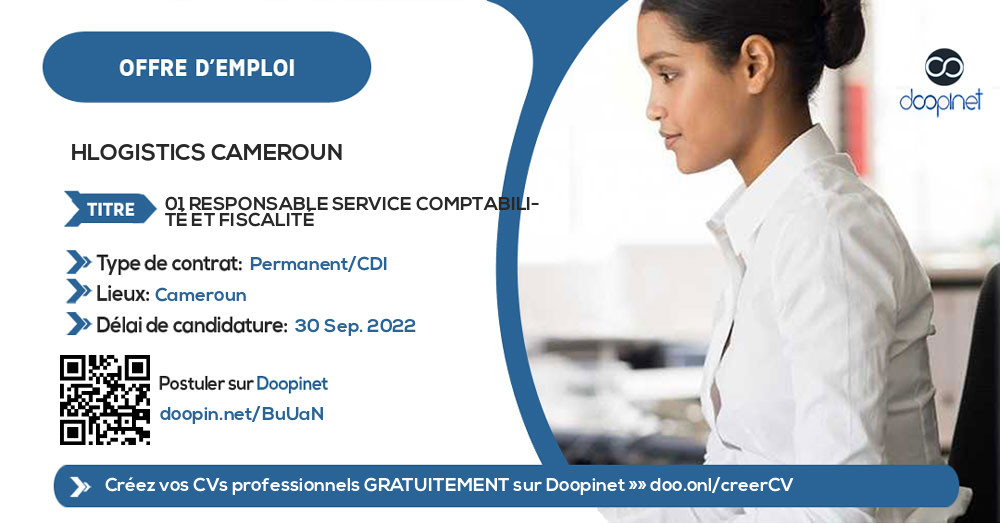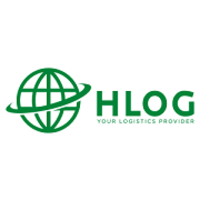 01 RESPONSABLE SERVICE COMPTABILITÉ ET FISCALITÉ – Yaoundé
Yaoundé, Centre, Cameroon
·
30 Sep. 2022
·
Permanant
·
Accounting - Management
·
Accountant
Description
HLOGISTICS recherche 01 Responsable service comptabilité et fiscalité dans le cadre de l'accompagnement de son développement et de sa croissance, basé à Yaoundé.

HLOGISTICS, entreprise spécialisée dans l'import/export, se développe au quotidien.

Riche du savoir-faire de ses salariés, HLOG, créateur d'offres de services personnalisées en transit et innovateur en solutions de transport, n'a qu'un seul leitmotiv : Œuvrer pour la satisfaction de ses clients dans le respect de ses valeurs ; Qualité de service, performance, sécurité, éthique et discipline.

Type de Contrat : CDI
Lieu : Yaoundé

Missions / Responsibilities / Activities
Hiérarchiquement rattaché à la Direction Financière, vous avez pour mission de :
Implémenter et animer un programme de supervision comptable : Comptabilité générale et auxiliaires (Clients, Fournisseurs), Comptabilité Analytique, paie, tenue des livres comptables, etc.
Produire les documents administratifs comptable et financiers avec rigueur et fiabilité ;

Répondre aux exigences d'optimisation des délais de traitement de l'information financière et participer activement à la maitrise des risques et des coûts de l'entreprise ;
Calculer les impôts dus et les résultats fiscaux. Effectuer les déclarations sociales et fiscales et s'assurer de leur liquidation ;
Veiller en permanence sur l'actualité comptable, financière, fiscale.
A cet effet, vous devrez :
Proposer des améliorations des méthodes et procédures Comptables et Financières ;
Assurer l'enregistrement comptable de toutes les opérations de l'entreprise ;
Assurer une bonne gestion comptable des comptes Clients et Fournisseurs ;
Anticiper le risque fiscal et procéder aux déclarations et liquidations des impôts ;
Calcul des coûts d'acquisition d'immobilisation et réalisation des inventaires ;
Procéder à l'analyse et au lettrage régulier des comptes ;
Contrôler la caisse, la banque et traquer les retards de régularisation des instances ;
Effectuer les rapprochements des comptes Tiers ;
Assurer le déploiement au quotidien de la Comptabilité analytique ;
Participer à la définition du paramétrage de la comptabilité analytique adapté à l'activité et aux analyses utiles aux dirigeants ou aux opérationnels ;
Participer à la production des états d'analyse mettant en exergue les indicateurs et ratios utiles au suivi de l'activité et de la trésorerie ;
Garantir l'effectivité du déversement mensuel la paie en comptabilité (Logiciel SAGE) ;
Participer au processus budgétaire ;
Piloter activement les contrôles fiscaux / CNPS en collaboration avec la Direction Financière ;
Piloter les arrêtés mensuels et participer à l'élaboration du Reporting Financier ;
Piloter les travaux de fin d'exercice pour préparer les états financiers.
Job Requirements
Diplôme :
Bac +3/4 en Comptabilité / Finance / Gestion ou discipline assimilée.
Expérience :
Expérience solide de cinq (5) ans à un poste similaire, une expérience en cabinet Comptable serait un atout.

Compétences techniques :
Avoir d'excellentes connaissances en comptabilité générale (y compris le montage de la DSF);
Bonne maitrise de la comptabilité analytique et de la comptabilité budgétaire ;
Bonnes connaissances en droit fiscal et droit des sociétés ;
Maitrise de la règlementation OHADA ;
Parfaite maîtrise des chiffres et de l'outil informatique (tableur, conception base de données, sage comptabilité, etc.)

Compétences comportementales :
Sens l'analyse ;
Rigueur ;
Confidentialité ;
Autonomie ;
Goût des chiffres ;
Travail en équipe ;
Bon manager
Intégrité ;
Sens relationnel ;
Facilité d'adaptation ;
Bonne communication écrite et orale ;
Proactivité ;
Souci du détail.
Applicant profile
» Experience Level: Senior
» Years of work experience: Between 5 years and 8 years
» Minimum Education Level: Bachelor's Degree

Application Documents
» Curriculum Vitae

NOTE: SCAMMERS ARE MORE AND MORE SMART! Never send money to a stranger during a recruitment process for any reason! And If ever you should, please do so at your OWN RISK!
Appy Instructions
Envoyez votre candidature, Curriculum Vitae, à l'adresse suivante : drh@hlogcam.com
Bien vouloir préciser en objet du votre mail : RCF0922-YDE
Délai: le 30/09/2022 à 17h
Receive our offers instantly on: