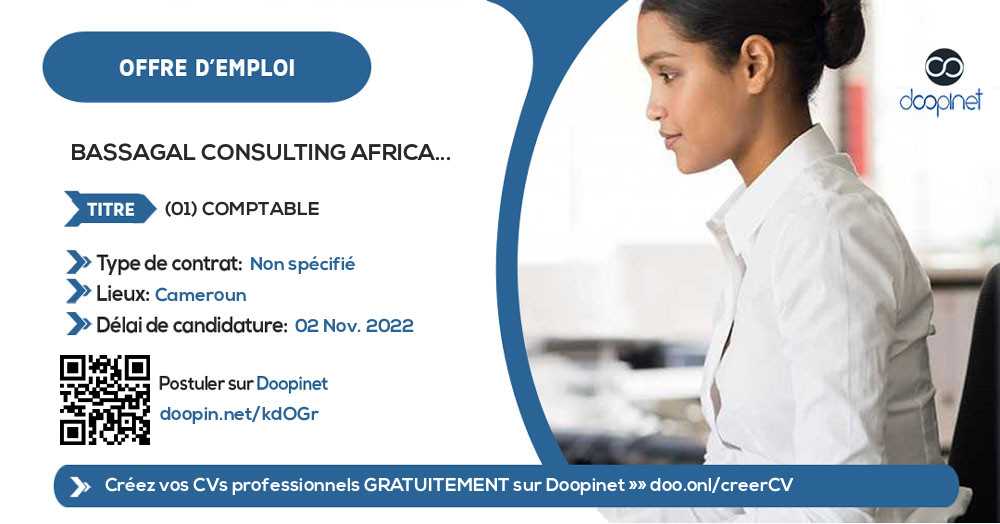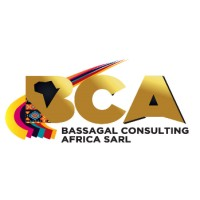 (01) COMPTABLE – Douala - Cameroun
Douala - Cameroun, Littoral, Cameroon
·
02 Nov. 2022
·
Unspecified
·
Accounting - Management
·
Accountant
Description
OFFRE D'EMPLOI

BASSAGAL CONSULTING AFRICA Recrute pour un de ses clients du

secteur de l'immobilier :

UN (01) COMPTABLE (Réf : CF0422)

Poste basé à : Douala

Missions / Responsibilities / Activities
- Elaborer et assurer le suivi du budget de la structure;
- Mettre en œuvre et effectuer le suivi des opérations comptables de l'entreprise;
- Mettre en œuvre et effectuer le suivi de la facturation;
- Mettre en œuvre et effectuer le suivi des dispositifs de gestion des paiements et encaissements en lien avec l'ordonnateur, le comptable public et les partenaires de l'entreprise;
- Préparer et présenter les états comptables en vue de leur justification devant les instances;
- Etablir et vérifier les états de trésorerie (jour/semaine, etc.)
- Contrôler la régularité et la sincérité des documents comptables;
- Organiser, planifier et coordonner la production comptable et financière en respectant les délais et la règlementation applicables à l'établissement;
- Sécuriser et contribuer à la gestion des emprunts et de la dette;
- Conseiller les responsables de la structure en matière financière et comptable;
- Participer à la production des rapports d'activités annuels et d'analyse du stock (tableau de bord, bilan, DSF).
Job Requirements
- Justifier d'une formation de l'enseignement supérieur en comptabilité;
- Avoir au minimum cinq (05) ans d'expérience avérée dans un poste similaire,
- Avoir de l'expérience dans la gestion des sociétés immobilières;
- Maîtriser les outils informatiques et bureautiques;
- Justifier d'excellentes aptitudes en Excel;
- Être à l'aise avec les chiffres ;
- Etre organisé et rigoureux.
Applicant profile
» Experience Level: Medium
» Years of work experience: Between 5 years and 8 years
» Minimum Education Level: Associate's Degree

Application Documents
» Curriculum Vitae

NOTE: SCAMMERS ARE MORE AND MORE SMART! Never send money to a stranger during a recruitment process for any reason! And If ever you should, please do so at your OWN RISK!
Appy Instructions
Cliquer sur le bouton Postuler pour envoyer votre candidature en ligne
Ou les candidats intéressés par la présente annonce devront envoyer leur cv (en fichier PDF ou WORD), en précisant en objet du courriel le code de la référence (CF0422) à l'adresse suivante : irene.bassagal@bassagal-consulting.com avant le 02 Novembre 2022.
NB: SEULS LES CANDIDATS SHORTILISTEES SERONT CONTACTEES.

Receive our offers instantly on: