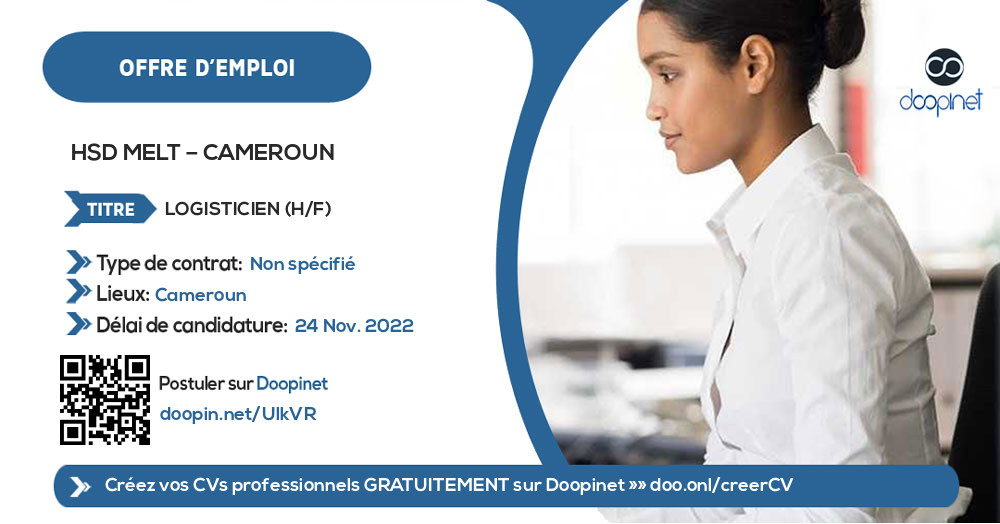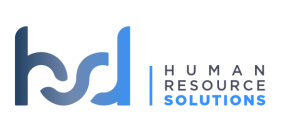 LOGISTICIEN (H/F) – Douala - Cameroun
Douala - Cameroun, Littoral, Cameroon
·
24 Nov. 2022
·
Unspecified
·
Transport - Logistic
·
Logistics agent
Description
HSD- MELT recherche, pour l'un de ses clients, du secteur industriel. 01 (un) Logisticien, pour accompagner le développement de ses activités à Douala au Cameroun.
Missions / Responsibilities / Activities
Le Logisticien s'occupe de gérer les réceptions et les sorties de marchandises en conformité avec la documentation appropriée. Ce poste participe au suivi de toute l'activité logistique du magasin afin de mettre les produits à la disposition des clients en bon état.*
ACTIVITÉS PRINCIPALES
• Réceptionner et contrôler les produits finis livrés en magasin
• Stocker les produits finis dans le respect des règles de stockage HSE et d'inventaire (FIFO)
• Préparer les commandes et mettre les produits à la disposition des clients en conformité avec la documentation appropriée (factures, bons de livraison)
• Réaliser les inventaires tournants suivant les fréquences définies
• Contrôler les DLUO et coordonner les actions à prendre pour les produits hors DLUO
• Maintenir toute la zone de livraison et de stockage logistique aux normes HSE et 55
• Participer activement aux projets d'amélioration continue
• Vérifier la disponibilité des produits et contrôler les stocks
•
Gérer les éventuels retours de marchandises
Job Requirements
Formation et expérience requise
• Niveau bac à bac+2
• Minimum 2-3 ans d'expérience professionnelle dans la tenue de rayons, de stocks ou de magasin avec plusieurs références de produits
Connaissances / compétences techniques et/ou spécifiques
Savoirs et savoir-faire :
• Accueil clients
• Manutention des objets/formation HSE gestes et posture Gestion des stocks
• Rangement de stocks/tenue d'un espace de stockage
• Bonnes notions en informatique
• Maitrise du Français. La connaissance de l'Anglais serait un plus
Savoir-être :
• Travailleur et rigoureux
• Travail en équipe
• Sens de l'organisation et de la présentation
Applicant profile
» Experience Level: Medium
» Years of work experience: Between 2 year and 3 years
» Minimum Education Level: Associate's Degree

Application Documents
» Curriculum Vitae

NOTE: SCAMMERS ARE MORE AND MORE SMART! Never send money to a stranger during a recruitment process for any reason! And If ever you should, please do so at your OWN RISK!
Appy Instructions
Les candidats intéressés sont priés de postuler via le site https://mhd.hsd-melt.com/ ou par e-mail cameroon.office@hsd-melt.com avant le 24/11/2022
Receive our offers instantly on: