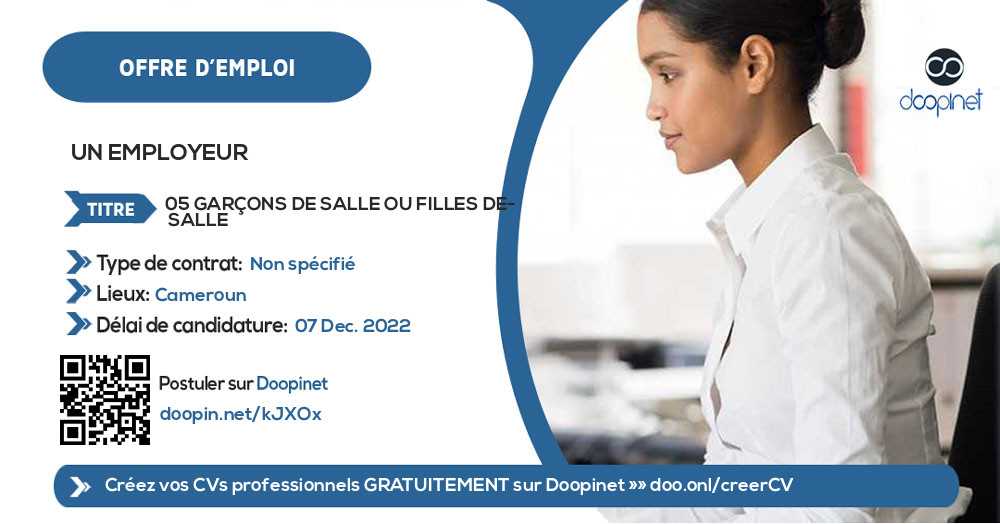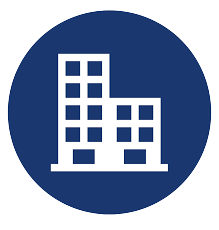 05 GARÇONS DE SALLE OU FILLES DE SALLE – Cameroun
Lieu, Non spécifié, Cameroon
·
07 Dec. 2022
·
Unspecified
·
Hotel - Catering
·
Waiter
Description
Dans le cadre de ses missions, une Société de la place opérant dans le secteur hôtelier et de Restauration au standing de 04 étoiles recherche pour ses services05 GARÇONS DE SALLE OU FILLES DE SALLE
Missions / Responsibilities / Activities
Vos principales missions sont :
Préparer la salle (dresser les tables donc, disposer les nappes, la vaisselle, les couverts, les verres, les serviettes, les éléments décoratifs et par la même occasion, vérifier que tout est impeccable.) ;
Accueillir, installer le client et proposer les menus ;
Prendre les commandes et transmettre en cuisine ou au bar ;
Conseiller et guider les clients dans leurs choix (menus, vins etc.…) ;
Effectuer le service des plats et boissons et débarrasser les tables ;
Apporter l'addition et procéder à l'encaissement.
Job Requirements
Titulaire d'un BAC minimum + Formation en hôtellerie
PROFIL
Expérience : 2 ans au poste;
Langue(s): Français et anglais ;
Être âgé entre 30 et 45 ans ;
Bonne maitrise des mesures de sécurité alimentaire et d'hygiène ;
Bonne connaissance des compositions des menus et des compositions des vins en fonction des menus ;
Très bonne présentation physique ;
Pouvoir s'exprimer couramment en Français et en Anglais ;
Poli et courtois.
Applicant profile
» Experience Level: Medium
» Years of work experience: Between 2 year and 3 years
» Minimum Education Level: High School Diploma

Application Documents
» Curriculum Vitae

NOTE: SCAMMERS ARE MORE AND MORE SMART! Never send money to a stranger during a recruitment process for any reason! And If ever you should, please do so at your OWN RISK!
Appy Instructions
Cliquer sur le bouton Postuler pour envoyer votre candidature en ligne
Ou envoyez-nous vos documents de candidature à l'adresse email spacerecrut@gmail.com

Délai: le 07 Décembre 2022 à 17H

Receive our offers instantly on: