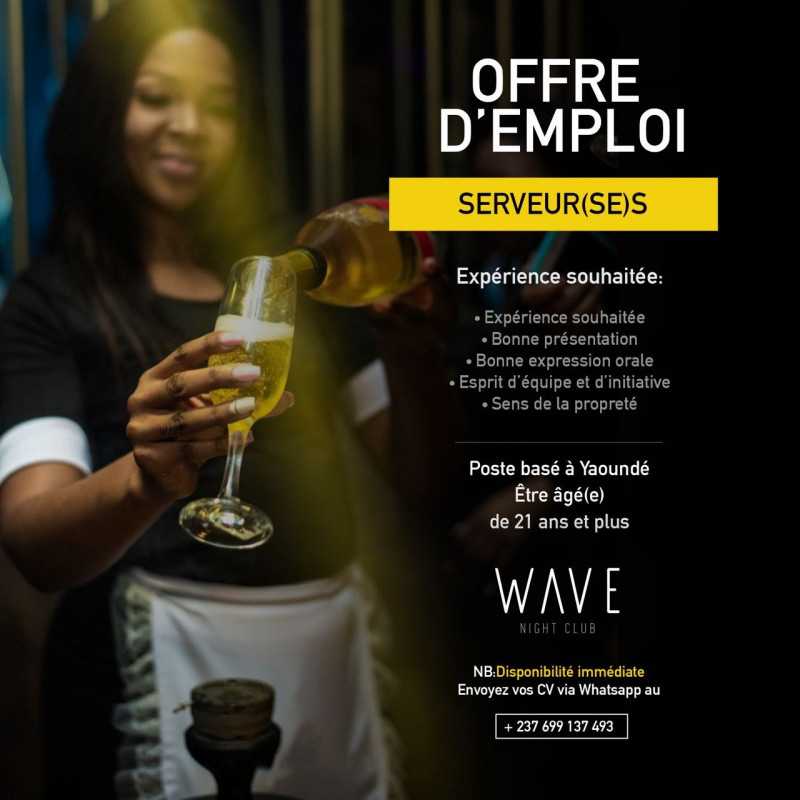 SERVEUR(SE)S – Yaoundé
Yaoundé, Centre, Cameroon
·
Apply ASAP
·
Unspecified
·
Hotel - Catering
·
Waiter
Description
OFFRE D'EMPLOI
SERVEUR(SE)S

Le WAVE NIGHT CLUB recrute:

Poste basé à Yaoundé
Job Requirements
• Expérience souhaitée

• Bonne présentation

• Bonne expression orale

• Esprit d'équipe et d'initiative

• Sens de la propreté
• Être âgé(e) de 21 ans et plus
Applicant profile
» At least 21 years old

Application Documents
» Curriculum Vitae

NOTE: SCAMMERS ARE MORE AND MORE SMART! Never send money to a stranger during a recruitment process for any reason! And If ever you should, please do so at your OWN RISK!
Appy Instructions
Envoyez vos CV au 699137493

Receive our offers instantly on: