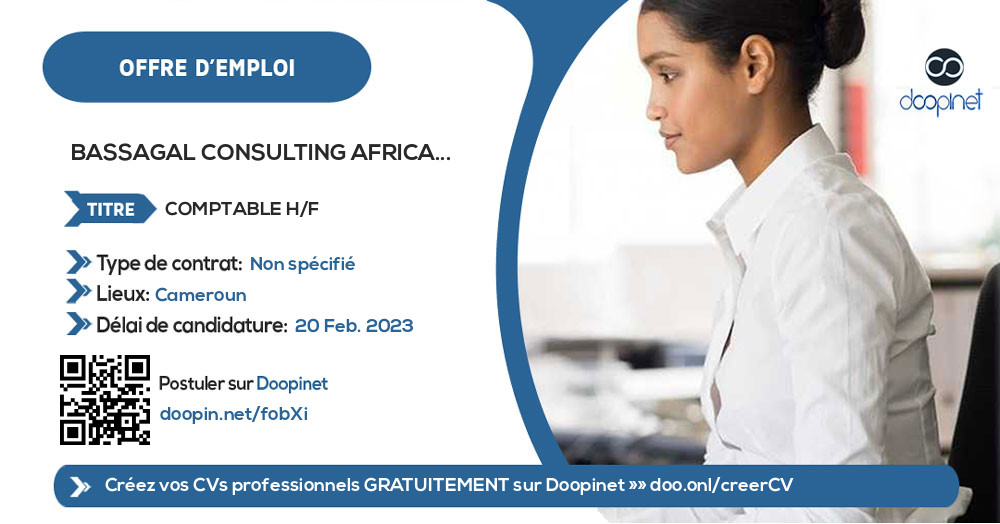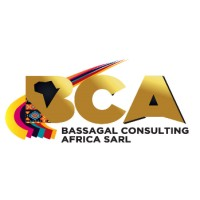 COMPTABLE H/F – Douala
Douala, Littoral, Cameroon
·
20 Feb. 2023
·
Unspecified
·
Accounting - Management
·
Accountant
Description
BASSAGAL CONSULTING AFRICA recrute, pour un de ses clients du secteur immobilier UN (01) COMPTABLE H/F (Ref. CF0123)
Poste basé à Douala
Missions / Responsibilities / Activities
Placé(e) sous la responsabilité du Superviseur des activités, vous aurez pour mission:
L'assister dans la gestion comptable de 300 magasins en location.
Activités principales :
Gestion des opérations comptables ;
Contrôle des amortissements ;
Pilotage de la gestion du portefeuille des locataires ;
Tenue des comptes jusqu'au bilan ;
Conception des budgets de fonctionnement et d'investissement ;
Suivi des comptes fournisseurs et justification des soldes ;
Suivi des encours d'immobilisation ;
Analyse des comptes tiers (fournisseurs, clients, personnels, etc.) ;
Analyse des risques fiscaux sur des opérations comptables ;
Supervision des inventaires ;
Traitement des opérations de stocks et justification des soldes ;
Clôture des comptes (mensuels, semestriels, annuels) ;
Réalisation des tableaux de bord, suivi du budget de trésorerie, analyse des flux ;
Gestion de la trésorerie et des opérations bancaires ;
Élaboration périodique des états d'analyse de comptes ;
Suivi des budgets en collaboration avec le superviseur
Job Requirements
Vous êtes titulaire d'un diplôme universitaire en Comptabilité et gestion ;
Justifier d'excellentes connaissances en comptabilité et gestion ;
Justifier d'une expérience pertinente à un poste similaire ;
Une expérience dans le secteur immobilier est un plus ;
Avoir une excellente capacité d'analyse ;
Maîtriser le pack Office.
Application Documents
» Curriculum Vitae

NOTE: SCAMMERS ARE MORE AND MORE SMART! Never send money to a stranger during a recruitment process for any reason! And If ever you should, please do so at your OWN RISK!
Appy Instructions
Veuillez cliquer sur le bouton Postuler ci-dessous pour soumettre votre candidature
Receive our offers instantly on: