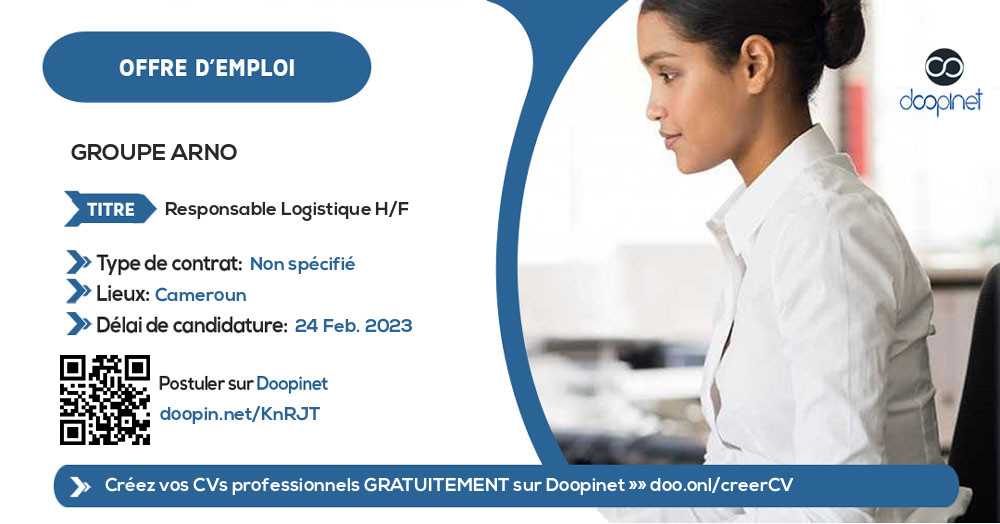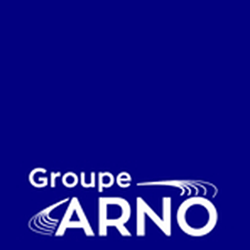 Responsable Logistique H/F – Douala
Douala, Littoral, Cameroon
·
24 Feb. 2023
·
Unspecified
·
Transport - Logistic
·
Responsable logistique / approvisionnement
Description
Le Groupe ARNO recrute pour les besoins de ses services : 01 RESPONSABLE LOGISTIQUE H/F.

Localisation du poste : Douala
Missions / Responsibilities / Activities
Le Responsable Logistique H/F assure la disponibilité et la distribution des stocks dans les délais et en termes de qualité requise.
ACTIVITES
Assurer la satisfaction de la demande logistique (stocks, transport).

Gérer l'activité logistique (espaces, flux, stocks).

Diffuser les rapports de livraisons et réceptions journaliers.

Justifier et répondre de tous les écarts sur stock système.

Veiller à l'application des règles et mesures QHSE liées à toute l'activité Logistique (espace, flux, stock).

Assurer le rapprochement des inventaires physiques et théoriques annuels.

Assurer le contrôle qualité à la réception.

Organiser les espaces alloués pour le stockage des articles concernant son portefeuille d'articles.

Assurer le rapprochement référence article / dépôt.

Assurer la veille documentaire : transport et audit.

Assurer la signalétique du magasin.

Faire des rapports mensuels sur les produits à DLC, PNC échus.

Assurer la gestion et la sécurité du matériel de levage disponible.

Gérer les équipes logistiques (transport et stocks).
Job Requirements
Licence en Gestion des Stocks / Logistique et Transport.

Minimum 8 ans d'expérience à un poste similaire pour les titulaires du BTS.

Avoir 33 ans minimum.
COMPETENCES REQUISES
Maîtrise de l'outil informatique.

Connaissance en anglais (atout).

Familiarité avec un système de gestion intégré (SAGE X3 ; SAP ; X'Apps …).

Connaissance parfaite (souhaitée) des articles gérés dans son stock.

Management.
QUALITES REQUISES AU POSTE
Supervision, rigueur et organisation.

Intégrité et honnêteté.
Applicant profile
» At least 33 years old
» Experience Level: Senior
» Years of work experience: Between 8 years and 11 years
» Minimum Education Level: Bachelor's Degree

Application Documents
» Lettre de Motivation
» Curriculum Vitae

NOTE: SCAMMERS ARE MORE AND MORE SMART! Never send money to a stranger during a recruitment process for any reason! And If ever you should, please do so at your OWN RISK!
Appy Instructions
Veuillez cliquer sur le bouton Postuler ci-dessous pour soumettre votre candidature
Receive our offers instantly on: