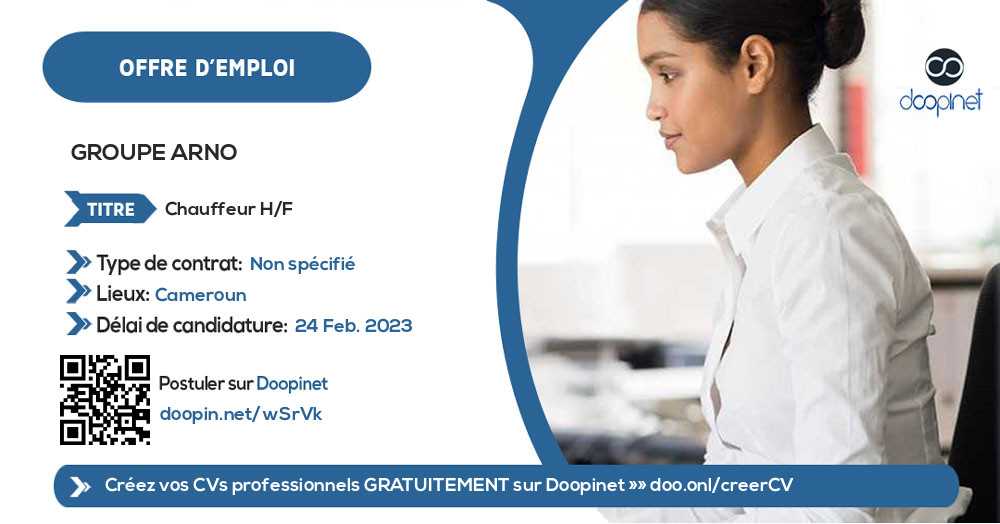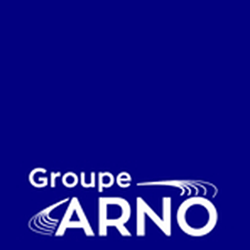 Chauffeur H/F – Yaoundé
Yaoundé, Centre, Cameroon
·
24 Feb. 2023
·
Unspecified
·
Transport - Logistic
·
Driver
Description
Le Groupe ARNO recrute pour les besoins de ses services : 01 CHAUFFEUR H/F.
Localisation du poste : Yaoundé (Obobogo)
Missions / Responsibilities / Activities
Le Chauffeur H/F assure les livraisons conformes dans les délais requis.
ACTIVITES
Assurer le chargement et le déchargement des camions de livraison.

Contrôler la conformité physique des marchandises objet du transport (présencephysique et quantité précise).

Veiller au contrôle documentaire pendant des livraisons : bordereau de livraison etc.

Organiser l'activité de transport avec son moto boy.

Assumer la responsable des écarts sur les livraisons du départ à la destination des marchandises objet du transport.

Communiquer avec les clients sur les sites de livraison.

Assurer la disponibilité documentaire des véhicules.

Assurer la veille sécuritaire, le fonctionnement et la salubrité du matériel roulant utilisé.

Respecter les règles de sécurité issues de la politique de sécurité routière et de lutte contre les drogues et l'alcool de l'entreprise.
Job Requirements
Minimum CEP et 8 années d'expérience à un poste similaire.

Age minimum 25 ans.
COMPETENCES REQUISES
Permis B.

Bonne communication interpersonnelle.
QUALITES REQUISES AU POSTE
Rigueur et organisation.

Intégrité et honnêteté.
Applicant profile
» At least 25 years old
» Experience Level: Senior
» Years of work experience: Between 8 years and 11 years
» Minimum Education Level: CEPE, CEP

Application Documents
» Lettre de Motivation
» Curriculum Vitae

NOTE: SCAMMERS ARE MORE AND MORE SMART! Never send money to a stranger during a recruitment process for any reason! And If ever you should, please do so at your OWN RISK!
Appy Instructions
Veuillez cliquer sur le bouton Postuler ci-dessous pour soumettre votre candidature
Receive our offers instantly on: