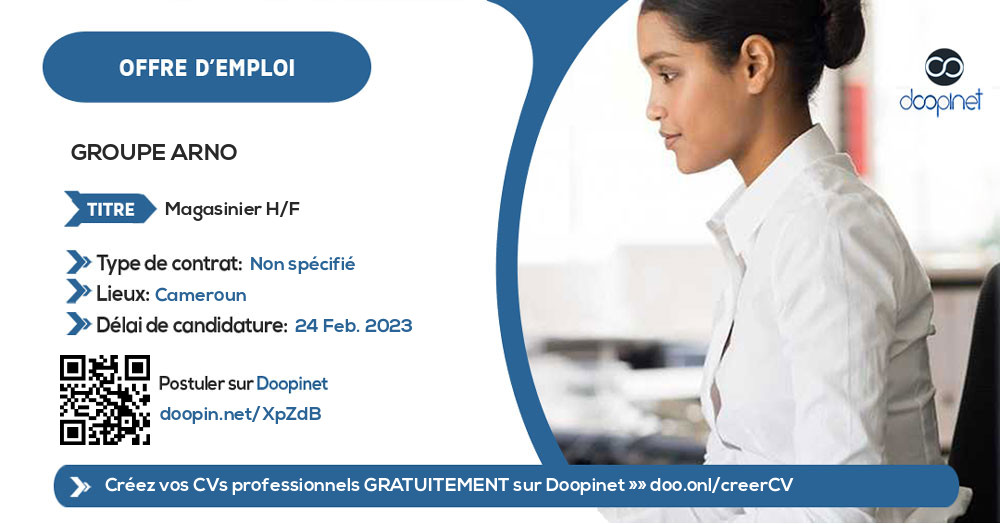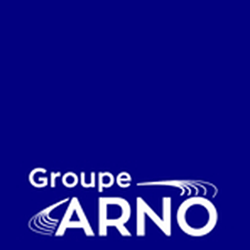 Magasinier H/F – Douala
Douala, Littoral, Cameroon
·
24 Feb. 2023
·
Unspecified
·
Transport - Logistic
·
Storekeeper or distribution agent
Description
Le Groupe ARNO recrute pour les besoins de ses services : 01 MAGASINIER H/F.
Localisation du poste : Douala
Missions / Responsibilities / Activities
Le Magasinier H/F réceptionne et livre physiquement les stocks issus de son portefeuille.
ACTIVITES
Diffuser les rapports de livraisons et les réceptions journalières concernant la familled'articles gérés.

Maintenir son dépôt (l'espace qui lui est réservé) ou rayon dans un état de salubritéirréprochable.

Assurer le rapprochement des inventaires physiques et théoriques mensuels concernantson dépôt ou rayon.

Organiser et mettre à disposition des espaces alloués pour le stockage des articlesconcernant son dépôt ou rayon.

Assurer le rangement et le classement des articles de son portefeuille.

Gérer et sécuriser le matériel de levage en cas d'utilisation.

Encadrer le personnel étant sous sa responsabilité.
Job Requirements
Minimum CEP.

Minimum 5 ans d'expérience à un poste similaire.
COMPETENCES REQUISES
Connaissance parfaite des articles gérés dans son dépôt ou rayon.
Aisance dans l'utilisation de l'outil informatique.
QUALITES REQUISES AU POSTE
Rigueur et organisation.
Intégrité et honnêteté.
Applicant profile
» Experience Level: Medium
» Years of work experience: Between 5 years and 8 years
» Minimum Education Level: CEPE, CEP

Application Documents
» Lettre de Motivation
» Curriculum Vitae

NOTE: SCAMMERS ARE MORE AND MORE SMART! Never send money to a stranger during a recruitment process for any reason! And If ever you should, please do so at your OWN RISK!
Appy Instructions
Veuillez cliquer sur le bouton Postuler ci-dessous pour soumettre votre candidature
Receive our offers instantly on: