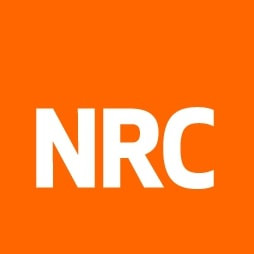 OFFRE DE STAGE A NRC – Yaoundé
Yaoundé, Centre, Cameroon
·
26 Feb. 2023
·
Unspecified
·
Transport - Logistic
·
Assistant logistique
Description
Le Conseil Norvégien pour les réfugiés est une organisation internationale non-gouvernementale qui oeuvre depuis plus de 70 ans dans le domaine humanitaire. Sa mission est d'assurer la promotion et la protection des droits des personnes déplacées affectées par la crise humanitaire. NRC intervient au Cameroun depuis 2017. A ce jour, nous continuons à nous développer grâce à la mise en oeuvre des activités dans les régions de L'Extrême-Nord, Est, du Sud-Ouest et Nord-Ouest du Cameroun. Notre bureau de coordination est actuellement à la recherche d'un stagiaire qualifié ayant de bonnes compétences suivantes : Facultés en gestion administrative et financière, bonnes aptitudes à la communication écrire et orale, connaissances en informatique et fortes compétences interpersonnelles.
Missions / Responsibilities / Activities
Objectifs
Offrir une expérience d'apprentissage unique aux étudiants et diplômés exceptionnels,
Donner aux candidats admissibles la possibilité d'acquérir une expérience pratique dans un environnement de travail international,
Accroître la compréhension des candidats admissibles à l'égard des objectifs, des stratégies et des programmes du NRC,
Fournir au NRC l'occasion de bénéficier des connaissances et des compétences de jeunes stagiaires motivés dont la spécialisation universitaire se situe dans un domaine pertinent pour les activités du NRC.
Descriptif général du poste
Sous la responsabilité directe du Manager Logistique, le Stagiaire support aura comme tache essentiel la clôture des demandes d'achat et bon de commandes encore actifs dans le logiciel de traitement AGRESSO. II/Elle collabore avec l'ensemble de l'équipe des services support et les équipes projets / programme du bureau de la coordination. II/elle sera un appui au département Logistique et finance dans le nettoyage de ce logiciel et en fonction des besoins
Les Tâches
Le stagiaire sera responsable des activités suivantes :
• Fermeture des PR/PO dans le système pour les projets bouclés durant l'année 2022

Fermeture des PR/PO dans le système pour tous les projets antérieurs depuis l'implémentation de l'organisation en 2017
Participation aux points réguliers avec les staffs LOG/FIN/PROG sur les PR/PO

• Suivi de la plateforme Unit4 Agresso • Exécution de toute autre tâche à la demande des superviseurs.
Job Requirements
Le stagiaire doit répondre aux critères suivants :
Bac+3/ en Logistique et transport, Douane et transit ou Commerce international, comptabilité, gestion financière et administrative, ou autre formation équivalente ;
Avoir effectué au moins 1 stage académique ou professionnel de 3 mois minimum ;
Compétences linguistiques : français, la connaissance de l'anglais est un atout, mais n'est pas un facteur d'élimination ;
Compétences informatiques: Kit Microsoft office (Word, Excel, power point...), Office 365.
Qualités personnelles
Être capable de travailler en équipe et dans un environnement hétérogène et international, Exécuter les tâches assignées dans les délais impartis, Communiquer de manière professionnelle, Accepter les idées nouvelles et les changements nécessaires, Adhérer aux valeurs du NRC, au code de conduite, à la politique administrative et de sécurité
Applicant profile
» Experience Level: Intern
» Years of work experience: Below 1 year
» Minimum Education Level: Bachelor's Degree

Application Documents
» Lettre de motivation
» Curriculum Vitae

NOTE: SCAMMERS ARE MORE AND MORE SMART! Never send money to a stranger during a recruitment process for any reason! And If ever you should, please do so at your OWN RISK!
Appy Instructions
Veuillez cliquer sur le bouton Postuler ci-dessous pour soumettre votre candidature
Receive our offers instantly on: