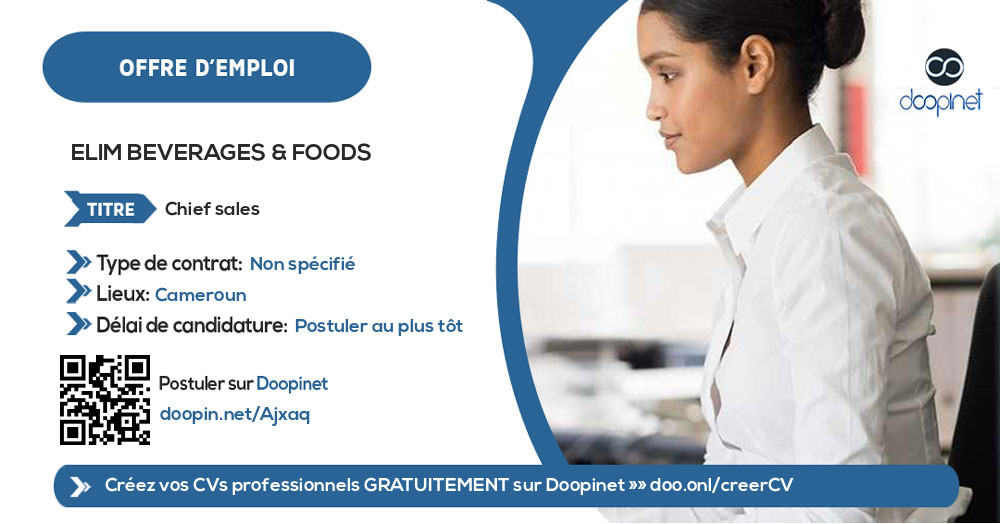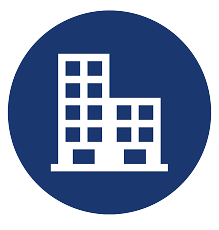 Chief sales – Douala
Douala, Littoral, Cameroon
·
Apply ASAP
·
Unspecified
·
Trade - Sale - Distribution
·
Head of sales
Description
AJE CAMEROON recrute pour ses besoins un chief sales .


Le Chief Sales deva s'impliquer dans la gestion quotidienne de l'entreprise en collaboration avec les chefs des différents départements. Il deva mettre sur pied des stratégies visant à promouvoir les ventes et assurer la pérennité de l'entreprise.
Missions / Responsibilities / Activities
Participer à la définition de la stratégie commerciale de l'entreprise

Reporting après du Commercial Chief ou de la direction sur l'évolution du chiffre d'affaires et sur la rentabilité de la région.

Contrôle et ajustement de tous les modèles de vente inappropriés à l'instar de la baisse du niveau de ventes, du faible niveau de couverture du territoire de vente;

Assignation du travail aux superviseurs, organisation de réunions journalières et hebdomadaires de gestion et communication aux

superviseurs de toutes les questions et problèmes notés;

Supervision et contrôle du travail de l'équipe commerciale;

Animation et management des équipes de vente afin 'améliorer leur productivité et d'accroitre leur chiffre d'affaires ;

enforcement des capacités de la force de vente;

Suivi des résultats commerciaux et mesure de l'atteinte des objectifs fixés ;

Représentation en externe vis-à-vis des clients stratégiques;

Organisation de réunions hebdomadaires de gestion en définissant les tâches à exécuter en collaboration avec les autres départements;
Job Requirements
Licence en marketing commerce ,ventes ou tout diplôme équivalent.
Minimum 5 as d expériences professionnelles dans la vente des produits de grandes consommations ou des beverages.

Très bonne connaissance de la langue anglaise.
Applicant profile
» Experience Level: Medium
» Years of work experience: Between 5 years and 8 years
» Minimum Education Level: Bachelor's Degree

Application Documents
» Curriculum Vitae

NOTE: SCAMMERS ARE MORE AND MORE SMART! Never send money to a stranger during a recruitment process for any reason! And If ever you should, please do so at your OWN RISK!
Receive our offers instantly on: