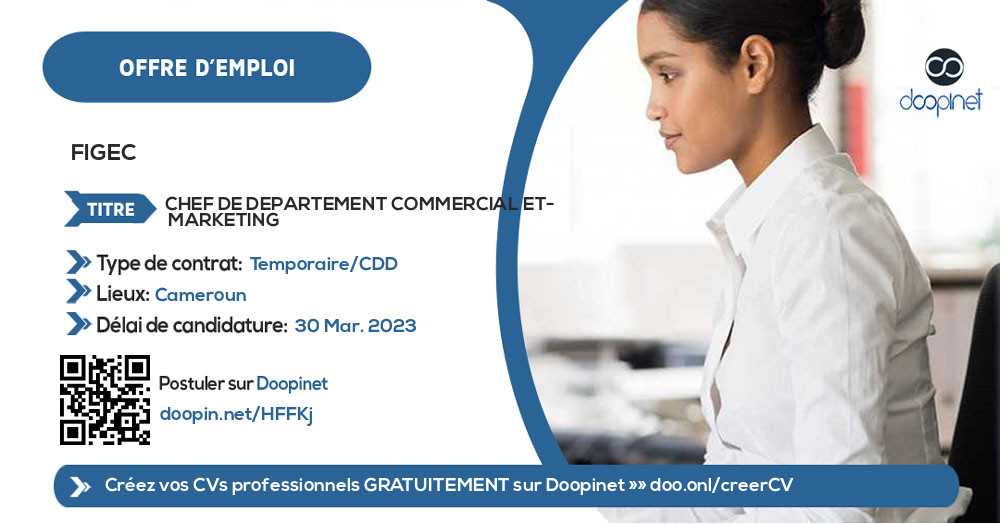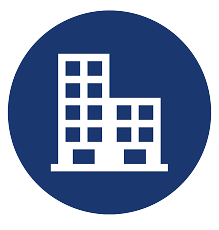 CHEF DE DEPARTEMENT COMMERCIAL ET MARKETING – Douala
Douala, Littoral, Cameroon
·
30 Mar. 2023
·
Temporary
·
Trade - Sale - Distribution
·
Commercial director
Description
CHEF DE DEPARTEMENT COMMERCIAL ET MARKETING
Missions / Responsibilities / Activities
Participer à la définition de la stratégie commerciale et marketing de l'entreprise avec responsabilité de la conduire
Contribuer au développement de l'activité des agences (crédit, dépôt et services) par la mise en place d'actions de communication et d'outils de marketing opérationnels adaptés
Fournir à la direction générale des outils d'aide aux prises de décision
Participer à la mise en place et à la mise à jour régulière des supports de communication interne et externe.
Promouvoir et accroitre l'activité commerciale de l'entreprise de manière à générer des revenus et à orienter vers une croissance durable
Conduire la politique commerciale, animer et développer l'équipe commerciale (pilotage de la performance)
Définir les objectifs commerciaux (définition, moyens, plan d'actions…)
Fixer les objectifs et les axes prioritaires des actions commerciales
Diriger et accompagner l'équipe commerciale
Promouvoir l'image et la notoriété de l'entreprise
Développer et mettre en œuvre des stratégies commerciales et des techniques marketing de conquête, de développement et de fidélisation·
Assurer l'interface avec les autres services de l'entreprise
Veiller au retour sur investissement des opérations de communication et de promotion
NB : ce profil de poste reste indicatif et les activités qui le composent sont susceptibles de varier en fonction des nécessités de service.
Job Requirements
Profil requis :
Bonne connaissance des produits, des techniques de production de l'entreprise et leurs contraintes
Bonne maîtrise des outils informatiques (Word, Excel…etc) et de communication
Maîtrise du Français parlé et écrit
Bonne connaissance de l'anglais souhaitée
Maîtriser les techniques et les outils marketing
Bonne maîtrise des techniques de vente
Avoir le sens de la discrétion, de la directivité ;
Etre intègre et professionnel ;
Avoir une bonne capacité d'écoute, d'analyse et de synthèse;
Autonomie et sens de la Responsabilité
Sens de coordination d'une équipe et des actions
· Esprit d'initiative, Force de proposition et Réactivité
Sens aigu de l'organisation, de la planification et de la communication (bonne approche relationnelle et téléphonique)
Maîtrise de l'outil informatique.
Niveau d'études : Bac+3/5 Marketing, Communication ou Gestion
Expérience : Deux (02) ans d'expérience minimum à un poste similaire serait un atout
Applicant profile
» Experience Level: Medium
» Years of work experience: Between 2 year and 3 years
» Minimum Education Level: Bachelor's Degree

Application Documents
» Lettre de motivation
» Diplôme
» Extrait de casier judiciaire
» Curriculum Vitae

NOTE: SCAMMERS ARE MORE AND MORE SMART! Never send money to a stranger during a recruitment process for any reason! And If ever you should, please do so at your OWN RISK!
Receive our offers instantly on: