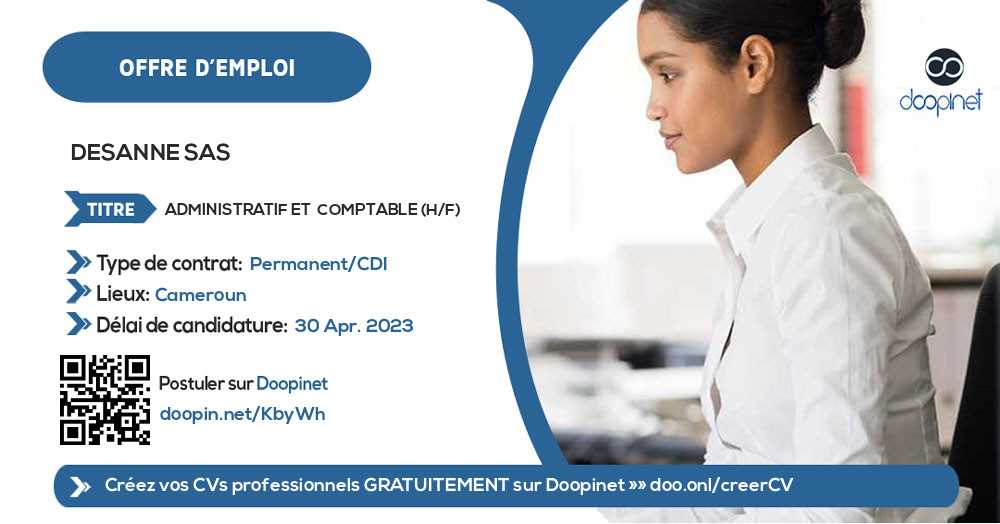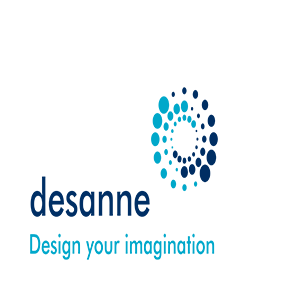 ADMINISTRATIF ET COMPTABLE (H/F) – Douala - Cameroun
Douala - Cameroun, Littoral, Cameroon
·
30 Apr. 2023
·
Permanant
·
Accounting - Management
·
Accountant
Description
Vous intégrez une équipe de taille humaine. Dans le département comptable, vous apportez votre savoir-faire pour contribuer à la réussite et à l'atteinte des objectifs et des projets.
Missions / Responsibilities / Activities
Missions Principales :
Gestion Administrative et management
Gérer les dossiers administratifs du personnel (salaire, note de frais, impôts, CNPS)
Gérer les dossiers et contrats fournisseur
Mettre en place les procédures de gestion, les indicateurs de performance et piloter
Savoir-faire un plan de financement et suivre les budgets
Piloter les conseils juridique, audits, contrôle de gestion et rapporter au management
Savoir suivre les activités et faire des reportings et différents comités
Comptabilité fournisseurs :
saisie des achats
règlement des factures
lettrage, Tenue de la caisse
Comptabilité clients:
élaboration des contrats clients
Facturation, saisi des factures de vente
lettrage
Relances clients
Tenue d'un Prévisionnel du CA et des échéances des contrats
Gestion de la trésorerie
Saisie des mouvements des comptes
Rapprochements bancaires, saisi de la banque au quotidien
traiter le grand livre hebdo, faire les clôtures et bilans trimestriels
Élaborer le bilan et le compte de résultat annuel avec l'appui comptable
Calculer le résultat fiscal et l'impôt sur les sociétés
Elaborer la liasse fiscale et les annexes.
Job Requirements
Conditions pour nous rejoindre :

Avoir fait un cursus CAP + Bac en comptabilité + BTS / LICENCE en Comptabilité
Minimum 02 à 5 ans d'expériences professionnelles dans le domaine après son Bac +3
Aptitudes
·:

Maîtrise du logiciel Sage comptabilité, Sage commercial et Sage paie. ·
Maîtrise de l'outil informatique (Excel, Word et power point) ·
Goût pour les chiffres, Rigueur, précision, autonomie ·
Maîtrise des normes comptables OHADA et Connaissance de la réglementation ·
Connaissance de la fiscalité Camerounaise et Internationale. ·
Connaissance en Ressources Humaines ·
Technique de gestion de projets
Technique de gestion de projets
Applicant profile
» Experience Level: Medium
» Years of work experience: Between 2 year and 3 years
» Minimum Education Level: Bachelor's Degree

Application Documents
» Lettre de motivation
» Curriculum Vitae

NOTE: SCAMMERS ARE MORE AND MORE SMART! Never send money to a stranger during a recruitment process for any reason! And If ever you should, please do so at your OWN RISK!
Receive our offers instantly on: