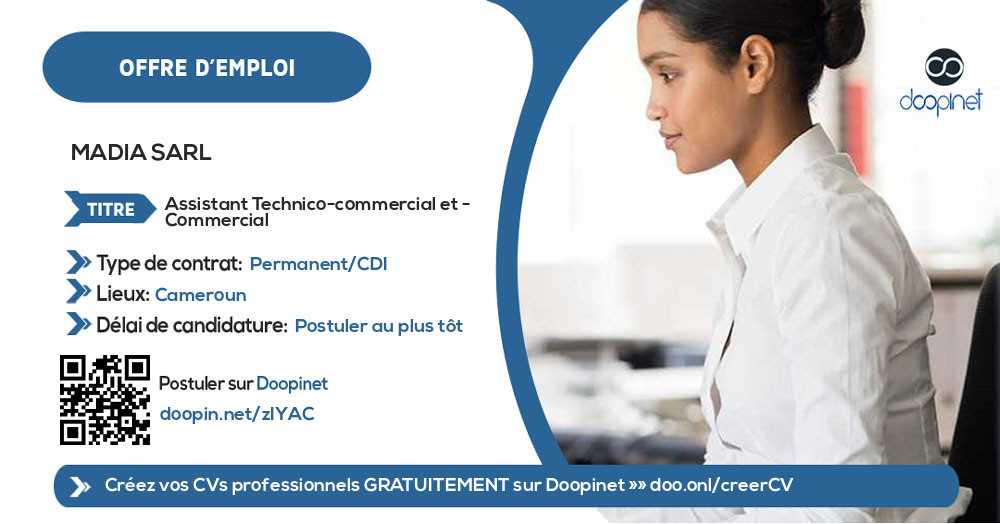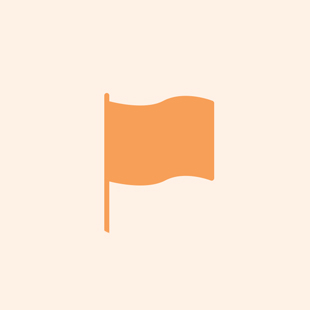 Assistant Technico-commercial et Commercial – Yaoundé, Yaoundé
Yaoundé, Yaoundé
·
Apply ASAP
·
Permanant
·
Trade - Sale - Distribution
·
Technical Sales
Description
Pour ses besoins de services et dans le cadre de nouveau challenge, l'entreprise MADIA recherche un assistant technico-commercial et désireux(se) d'intégrer une équipe de travail sur le long terme.
Missions / Responsibilities / Activities
Il est chargé de :

De prospecter et rechercher les opportunités de marché ;
Monter les dossiers de soumission d'appel d'offre ;
D'Étudier les cahiers de charge et constituer des dossiers de réponse d'appel d'offre ;
D''établir une veille des meilleures pratiques du marché ;
D'Assurer la gestion et de la mise à jour d'une base de données de documents techniques et de formulaires administratifs ;
D'assurer la création d'une banque de données (CV, documents de partenariat, …) ;
D'établir les tableaux de bord liés aux activités d'appels d'offres ;
D'assurer le Suivi des appels d'offres lancés par les clients cibles ;
D'assurer la réception et l'analyse des appels d'offre ;
D'élaboration et rédiger les propositions techniques et administratives ;
D'assurer l'accompagnement du dossier lors de la phase de démarrage ;
D'assurer le Suivi et soutien de l'offre auprès des clients jusqu'à la signature du contrat ;
D'assurer la gestion administrative des offres auprès des clients et partenaires
D'assurer la veille compétitive…
Job Requirements
L'intéressé devra entre autres :

Avoir au minimum un BAC+2, BTS, DUT dans l'un des domaines suivants : informatique de gestion, informatique, action commerciale, marketing ou tout autre diplôme équivalent ;
Avoir une expérience d'au moins 1 an dans l'administration, gestion de projets, gestion des soumission d'appel d'offre.
Connaître et maîtriser l'informatique (Word, Excel, Powerpoint), Internet,
Maîtriser parfaitement la langue française écrite et orale,
Savoir hiérarchiser et classer des documents,
Savoir communiquer rapidement et efficacement
Avoir une bonne capacité d'analyse, d'organisation et de rédaction
Avoir une grande culture dans le domaine du web et être au courant des avancées récentes dans le domaine
Avoir une expérience dans le travail en équipe
Savoir préparer une soumission a un appel d'offre
Applicant profile
» Experience Level: Medium
» Years of work experience: Between 1 year and 2 years
» Minimum Education Level: Associate's Degree

Application Documents
» Curriculum Vitae

NOTE: SCAMMERS ARE MORE AND MORE SMART! Never send money to a stranger during a recruitment process for any reason! And If ever you should, please do so at your OWN RISK!
Receive our offers instantly on: