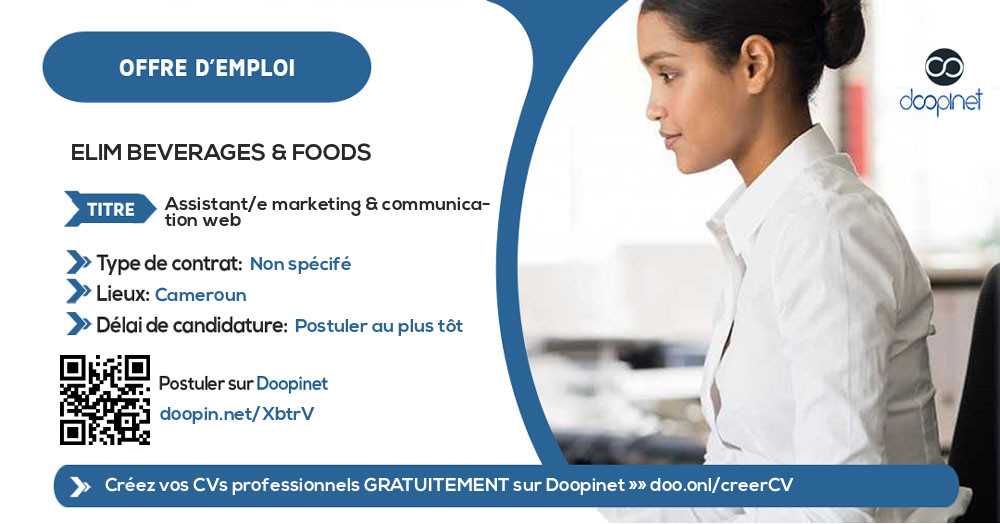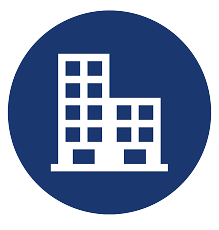 Assistant/e marketing & communication web – Cameroun
Lieu, Non spécifié, Cameroon
·
Apply ASAP
·
Unspecified
·
Advertising - Marketing
·
Marketing assistant
Description
Elim Beverages and Foods recherche un/e Assistant/e marketing communication web pour renforcer l'équipe. Vous travaillerez au sein d'une équipe de passionnés, engagés et dynamiques.Votre rôle consistera à assister l'équipe marketing, trade marketing et Modern trade dans la mise en place d'une politique digitale, conception de visuels,
animation des réseaux sociaux, gestion du CRM et participation au développement de projets digitaux.
Missions / Responsibilities / Activities
Animer nos réseaux sociaux Instagram, Facebook, Twitter, Youtube, Linkedin et TikTok; Participer à notre stratégie d'optimisation pour les moteurs de recherche (SEO);

Participer à la création des visuels et supports graphiques; Gestion et développement d'une base de contacts médias et partenaires;

Participer à la création et à la mise à jour de contenus web (articles, blogs, fiches.); Suivre les demandes de sponsoring après des clients cibles; Boucler les sponsors et piloter toutes les actions y afférentes:

Création de supports de type actualités, quizz, témoignages, vidéos, infographie dans le cadre de note stratégie d'inbound marketing; Veiller au respect du budget marketing et du suivi des bons de commandes avec le procurement ;

Établir le reporting, suivi d'activités mensuels (indicateurs d'audience et de performance, site et réseaux sociaux) et veille informationnelle;
Job Requirements
BAC. à BAC+ 2 Vous recherchez un contrat à forte valeur ajoutée? On vous reconnait également votre rigueur, réactivité et proactivité ?

Vous avez une très bonne maîtrise d'excel, de Powerpoint et des outils digitaux ? Vous avez une bonne compétence rédactionnelle (clarté des messages) ?

Votre orthographe est irréprochable ? On vous reconnaît comme une personne méthodique, capable de gérer un projet? On vous reconnait également vote rigueur, réactivité et proactivité?

Langue Français et Anglais obligatoire/Espagnol est un atout ainsi que les langues locales camerounaises
Applicant profile
» Minimum Education Level: High School Diploma

Application Documents
» Curriculum Vitae

NOTE: SCAMMERS ARE MORE AND MORE SMART! Never send money to a stranger during a recruitment process for any reason! And If ever you should, please do so at your OWN RISK!
Receive our offers instantly on: