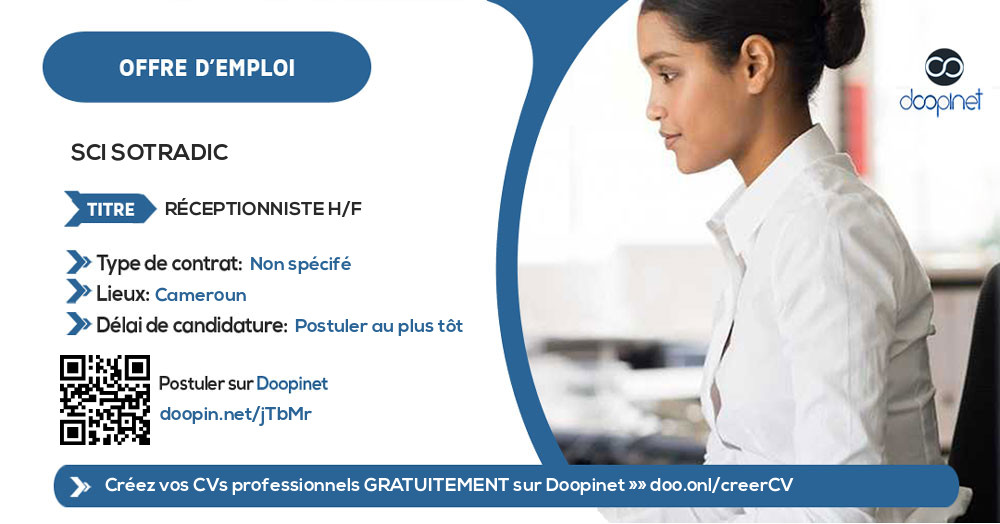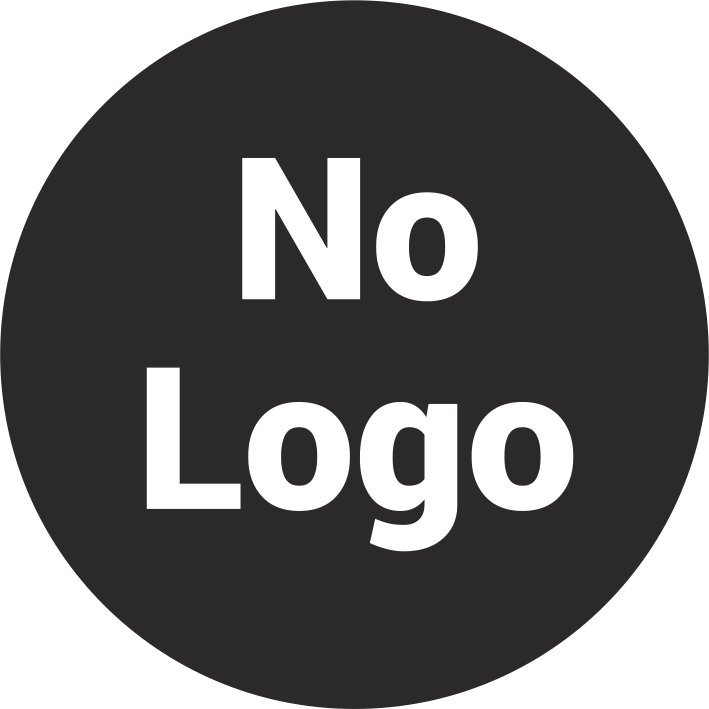 RÉCEPTIONNISTE H/F – Douala
Douala, Littoral, Cameroon
·
Apply ASAP
·
Unspecified
·
Hotel - Catering
·
Receptionist
Description
SCI SOTRADICest une Société Civile Immobilière dont le siège social est à Akwa-Douala, rond-point Salle des Fêtes, Boulevard de la République. Elle est spécialisée dans la gestion et l'exploitation de divers produits immobiliers, notamment la mise en location des logements meublés et non meublés, des espaces pour bureaux, magasins et centres commerciaux dans plusieurs villes du Cameroun, à l'instar de Yaoundé, Douala et Bafoussam.
SCI SOTRADICopère également sur le marché des résidences hôtelières. Elle fournit à cet effet plusieurs prestations, notamment: les logements meublés, la restauration, l'auto location, le service de massage, le pressing, la piscine, une salle de sport, des salles de banquet et de conférence.SCI SOTRADICdénombre trois complexes semi hôteliers dans la ville de Douala :
La Résidence le CARAT, à Bonapriso, Avenue De Gaulle;
La résidence Le Carat, située en face de la Salle des fêtes d'Akwa;
La Résidence Blue Sky, sise au feu rouge Bessengue.
Missions / Responsibilities / Activities
Veiller à l'ouverture et à la fermeture des portes communes de l'immeuble ou de la résidence,
Veiller au bon déroulement du séjour des clients et satisfaire à leur demande,
Accueillir et renseigner les résidents,
S'assurer également de l'entretien des parties communes de l'immeuble
S'assurer du respect du règlement de l'immeuble par les résidents
Résoudre de concert avec les prestataires tous les incidents d'ordre technique et généraux rencontrés dans l'immeuble ou la résidence.
Job Requirements
Homme / Femme
Agé entre 24 et 38 ans
Titulaire d'un BAC au minimum
Justifie d'une expérience professionnelle d'au moins 02 années
COMPÉTENCES
C'est une personne flexible, disponible et proactive qui doit communiquer aisément en français ou en anglais et avoir une bonne maitrise de l'outil informatique (EXCEL, WORD etc. …).
Elle doit être capable de remonter les informations instantanément et suivre les actions à mener dans le cadre de l'exercice de ses fonctions.
C'est une personne discrète et dont la collaboration avec les membres de l'équipe est facile ; qui sait s'adapter au changement suivant l'évolution de l'entreprise.
Applicant profile
» 24 - 38 years old
» Experience Level: Medium
» Years of work experience: Between 2 year and 3 years
» Minimum Education Level: High School Diploma

Application Documents
» demande d'emploi
» Photocopie CNI
» Diplômes
» attestation de travail et ou attestation de stage
» carte photo entière
» Curriculum Vitae

NOTE: SCAMMERS ARE MORE AND MORE SMART! Never send money to a stranger during a recruitment process for any reason! And If ever you should, please do so at your OWN RISK!
Receive our offers instantly on: