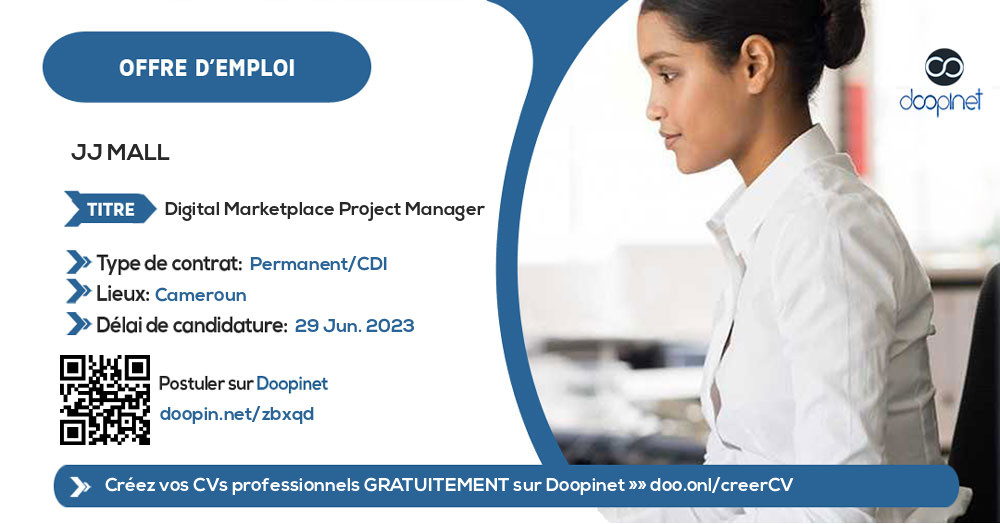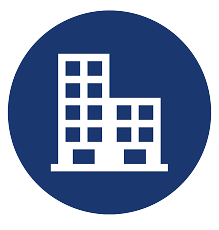 Digital Marketplace Project Manager – Douala
Makepe, Douala, Littoral, Cameroon
·
29 Jun. 2023
·
Permanant
·
Project Management
·
Project Manager
Description
We are seeking an experienced and highly organized Digital Marketplace Project Manager tooversee the successful launch and marketing of new products on our digital marketplace. As the Project Manager, you will be responsible for coordinating all aspects of product organization, from conception to marketing strategy implementation. You will collaborate with cross-functional teams to ensure timely delivery of high-quality products and the execution of effective marketing campaigns. The ideal candidate has aproven track record in project management, possesses strong leadership skills, and thrivesin a fast-paced digital environment..
Missions / Responsibilities / Activities
Collaborate with stakeholders to define product requirements, objectives, and timelines.

Develop and maintain a comprehensive project plan, including tasks, milestones, and dependencies.

Coordinate and manage the product organization process, from idea generation to product launch.

Lead cross-functional teams, including product designers, developers, marketers, and content creators.

Facilitate effective communication among team members, ensuring everyone is aligned and informed about project goals, progress, and challenges.

Conduct regular project meetings, provide status updates, and address any issues or risks that may impact the project timeline or quality.

Identify resource requirements and allocate them effectively to meet project objectives.

Monitor and track resource utilization, ensuring efficient allocation of personnel and budgetary resources.

Anticipate potential resource constraints and proactively address them to minimize project delays or bottlenecks.

Develop and implement quality control measures to ensure products meet predefined standards and customer expectations.

Conduct thorough testing and reviews of products throughout the development process.

Coordinate feedback loops and iterate on products based on user insights and market trends.

Collaborate with marketing teams to develop comprehensive marketing strategies for product launches.

Coordinate the implementation of marketing campaigns, including content creation, advertising, social media, and email marketing.

Monitor marketing performance metrics and adjust strategies as needed to maximize product visibility and sales.

Identify and assess project risks, and develop mitigation plans to minimize their impact on project outcomes.

Monitor and manage potential risks throughout the project lifecycle, making proactive adjustments as necessary.

Ensure compliance with legal and regulatory requirements related to product launches and marketing activities.
Job Requirements
Bachelor's degree in business, marketing, or a related field. A Master's degree is a plus.

Proven experience as a project manager, preferably in digital marketplaces or e-commerce.

Strong knowledge of product development processes and marketing strategies.

Excellent organizational and time management skills, with the ability to prioritize tasks and meet deadlines.

Exceptional leadership and communication skills to effectively manage cross-functional teams and stakeholders.

Proficient in project management tools and software.

Analytical mindset with the ability to make data-driven decisions.

Familiarity with agile methodologies is advantageous

Bilingual
Applicant profile
» Minimum Education Level: Bachelor's Degree

Application Documents
» Lettre de motivation
» Curriculum Vitae

NOTE: SCAMMERS ARE MORE AND MORE SMART! Never send money to a stranger during a recruitment process for any reason! And If ever you should, please do so at your OWN RISK!
Receive our offers instantly on: