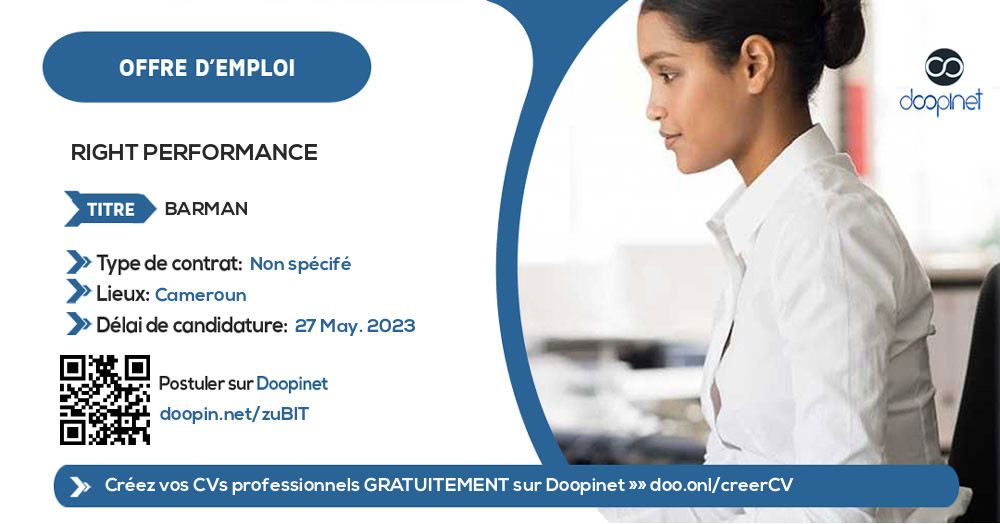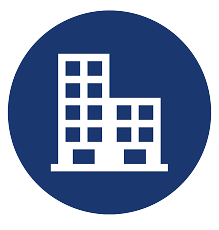 BARMAN – Douala
Bonanjo, Douala, Littoral, Cameroon
·
27 May. 2023
·
Unspecified
·
Hotel - Catering
·
Bartender
Description
OFFRE D'EMPLOI : BARMAN CONFIRME
Notre client est un restaurant chic situé au cœur du quartier Bonapriso et accueillant une clientèle très cosmopolite. Pour renforcer son effectif, nous l'accompagnons dans le recrutement d'un BARMAN CONFIRME.
Missions / Responsibilities / Activities
Placé(e) sous la responsabilité Manager et intégré(e) au sein d'une équipe de 30 personnes, ses missions principales consisteront à

Préparer, servir et facturer les cocktails, boissons chaudes et froides aux clients et la carte ou proposer des compositions
Communiquer les exigences supplémentaires, les allergies, les régimes et les demandes spécifiques aux clients
Contribuer à la fidélisation et au développement de la clientèle.
Remonter les informations sur les stocks et anticiper les ruptures ;
Assurer l'approvisionnement, la mise en place et le service au bar
Suivre un process de fabrication à partir de données quantitatives et qualitatives
Veiller au respect des mesures de sécurité et d'hygiène (plan de travail, du bar et de son stock selon les process de la structure)
Accueillir, conseiller le client, promouvoir les produits de l'établissement.
Travailler en concertation et complémentarité avec l'ensemble du personnel
Créer une ambiance conviviale en cohérence avec l'image et de la culture de l'entreprise
Job Requirements
Profil recherché :

Expérience de 3 à 4 d'expérience en tant que Barman.
Passionné(e) par la mixologie, vous savez reproduire ou créer des cocktails tenant compte des saisons, des événements, des goûts et des tendances.
Curieux (se) et courtois(e), vous aimez vous intéresser au client en leur proposer votre expertise dans la réalisation de la boisson qu'il leur faut.
Être souriant, disponible, discret, agréable
Avoir une tenue vestimentaire et corporelle irréprochable ainsi qu'un langage adapté
Faire preuve de créativité, de mémoire visuelle
Applicant profile
» Experience Level: Medium
» Years of work experience: Between 3 years and 5 years

Application Documents
» Curriculum Vitae

NOTE: SCAMMERS ARE MORE AND MORE SMART! Never send money to a stranger during a recruitment process for any reason! And If ever you should, please do so at your OWN RISK!
Receive our offers instantly on: