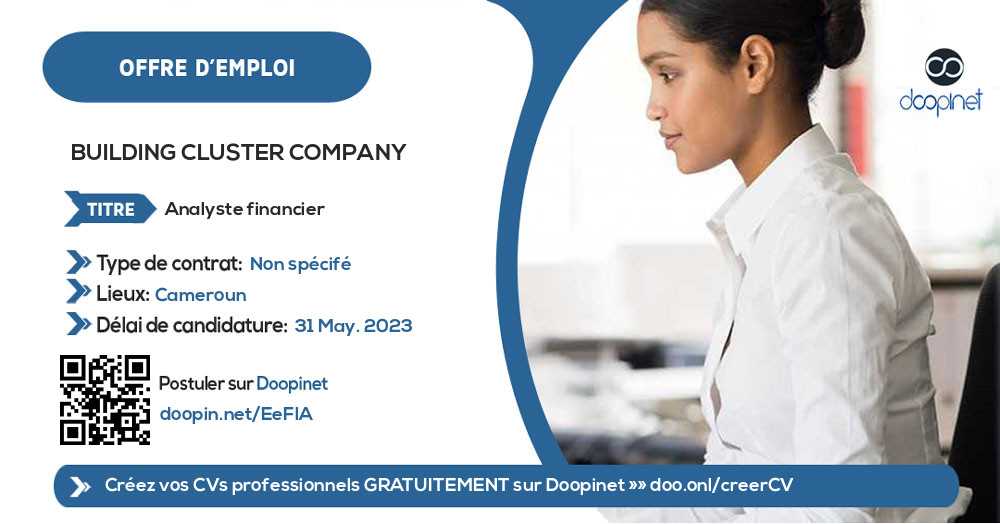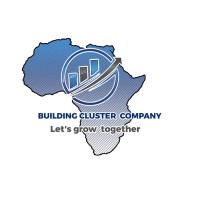 Analyste financier – Douala
Douala, Littoral, Cameroon
·
31 May. 2023
·
Unspecified
·
Banking - Finance
·
Financial Analyst
Description
OFFRE D'EMPLOI N° RH-02/2023
ANALYSTE FINANCIER
Building Cluster Company est un cabinet spécialisé en ingénierie des affaires. Dans le cadre du développement et de la gestion de son portefeuille clients, il recherche un Analyste Financier.Rattaché au Directeur Général, il assure la tenue de la comptabilité, dans le respect des normes OHADA, en garantissant la régularité et la fiabilité des comptes.En collaboration avec le réseau de consultants du cabinet, il contribue à la structuration et la mise en place du financement des projets des clients du cabinet.
Missions / Responsibilities / Activities
Tenir la comptabilité générale et analytique des clients confiés ;

Procéder aux déclarations mensuelles auprès de l'administration fiscale et de la CNPS ;

Produire les documents comptables de synthèse (bilans, compte de résultat, DSF, rapport de gestion…) ;

Réaliser des diagnostics financiers ;

Réaliser des notes d'analyse sectorielle ;

Définir et mettre en place des outils de modélisation financière pour les besoins internes des projets (support à l'évaluation des projets du cabinet) ou externes (processus de financement des clients) ;

Rechercher et valider / fiabiliser les hypothèses permettant la modélisation ;

Optimiser et tester les sensibilités ;

Préparer les documents de support au processus d'approbation interne des projets/comités d'investissement ;

Coordonner la revue du modèle et des paramètres financiers du projet ;

Rédiger les teasers et info mémos pour les prêteurs et investisseurs,

Suivre, avec les équipes projet, le planning de mise en place du financement ;

Effectuer des comparaisons d'offres de financement,

Assister dans l'analyse de la documentation de financement (contrats de prêts, sûretés, accord inter créanciers, etc.) ;

Assister dans l'analyse de la bancabilité des contrats de projets ;

Assister dans la mise en place des stratégies de couvertures ;

Suivre / gérer les conditions suspensives à la clôture et au tirage, et la transition post-closing vers les équipes de middle office / projet ;

Définir le « scope of work » et suivre le processus de choix des conseils externes (conseil financier, légal, auditeur du modèle) ;

Organiser et suivre les Due Diligences de financement.
Job Requirements
Formation minimum Bac+3 en comptabilité, banque, gestion ;

Bonne maitrise du plan comptable OHADA ;

Bonne maitrise de la suite Office ;

Bonne maitrise du logiciel SAGE SAARI ;

Faire preuve de sens critique, réactivité, d'initiative, de rigueur et d'organisation;

Vous aimez le challenge, êtes créatif, ingénieux et orienté résultats ;

Vous êtes bilingue.
Applicant profile
» Minimum Education Level: Bachelor's Degree

Application Documents
» Lettre de motivation
» Curriculum Vitae

NOTE: SCAMMERS ARE MORE AND MORE SMART! Never send money to a stranger during a recruitment process for any reason! And If ever you should, please do so at your OWN RISK!
Appy Instructions
Envoyer votre Curriculum vitae et lettre de motivation à l'adresse suivante : contact@buildingclustercompany.com avec pour objet « Analyste Financier - candidature 2023 »
Date limite des dépôts de candidatures : 31/05/2023
Seul(e)s les candidat(e)s présélectionné(e)s seront contacté(e)s par mail ou par téléphone pour des tests.
Receive our offers instantly on: