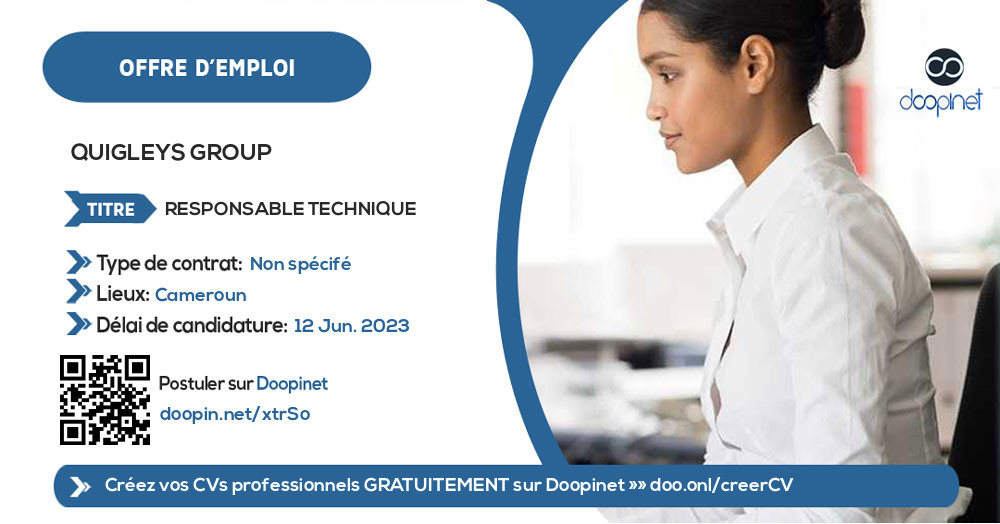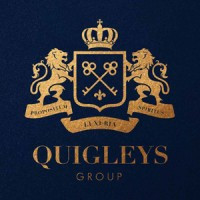 RESPONSABLE TECHNIQUE – Douala
Douala, Littoral, Cameroon
·
12 Jun. 2023
·
Unspecified
·
Architect - Public works - Town planning - Mines
·
Construction Engineer / Civil engineer
Description
NOUS RECHERCHONS UN(E) RESPONSABLE TECHNIQUE
QUIGLEYS Construction est une entreprise générale de construction, engagée dans le développement des services uniques et personnalisés pour une clientèle exigeante et prestigieuse, aux standards internationaux. Notre expertise repose sur cinq métiers ; Construction, Agencernent intérieur, Façades et ouvertures, production de meubles, technologie. La Société QUIGLEYS a été fondée sur des valeurs fortes, qu'elle porte avec rigueur dans tous les projets qu'elle mène. Professionnalisme, Finesse, Créativité et Proximité sont la combinaison qui lui permet de créer avec chaque client un bâtiment et des intérieurs uniques, qui reflètent rareté et prestige.
POURQUOI NOUS REJOINDRE
Environnement de travail de qualité, offrant de belles perspectives de carrière professionnelle
Opportunités d'évolution en interne vers d'outres domaines d'activité
Encadrement managérial par une équipe à fort potentiel et avec une réelle expertise
Missions / Responsibilities / Activities
En tant que Responsable Technique, les missions suivantes vous sont confiées:
Diriger et coordonner les chantiers en tant que maitre d'oeuvre avec un niveau de qualité élevé;
Contrôler la bonne exécution des tâches par les employés et les sous-traitants
Apporter son expertise quant aux choix techniques des chantiers, aux choix des matériaux et à l'approche la plus pertinente pour choque projet
Veiller à la sécurité des chantiers, à la rentabilité du projet et au respect des délais tout en prenant en compte le cahier des charges
Planifier les travaux, gérer les stocks, encadrer les équipes et leur montée en compétences, gérer le référencernent et le choix des fournisseurs de prestations techniques > Orchestrer la conception de nouveaux produits et services, contribuer au positionnement de la Société sur son marché.
Job Requirements
Titulaire d'un diplôme d'ingénieur en génie civil ou assimilés, vous avez une expérience avérée à un poste similaire, dans le secteur du bâtiment
Vous avez un solide socle de connaissances techniques sur la construction, le développement et l'entretien des installations techniques
Vous cavez la maîtrise des phases de conception et de développement de nouveaux produits, vous bénéficiez d'une ouverture d'esprit et êtes enclin à apprendre des autres pays
Vous etes un esprit rigoureux,avec des aptitudes en management et la capacité de travailler en équipe et une
Vous êtes un 'fast learner', avec le bon niveau de motivation pour grandir en continu.
Une aisance en anglais à l'oral comme à l'écrit est un atout.
Applicant profile
» Minimum Education Level: Engineer

Application Documents
» Lettre de motivation
» Curriculum Vitae

NOTE: SCAMMERS ARE MORE AND MORE SMART! Never send money to a stranger during a recruitment process for any reason! And If ever you should, please do so at your OWN RISK!
Receive our offers instantly on: