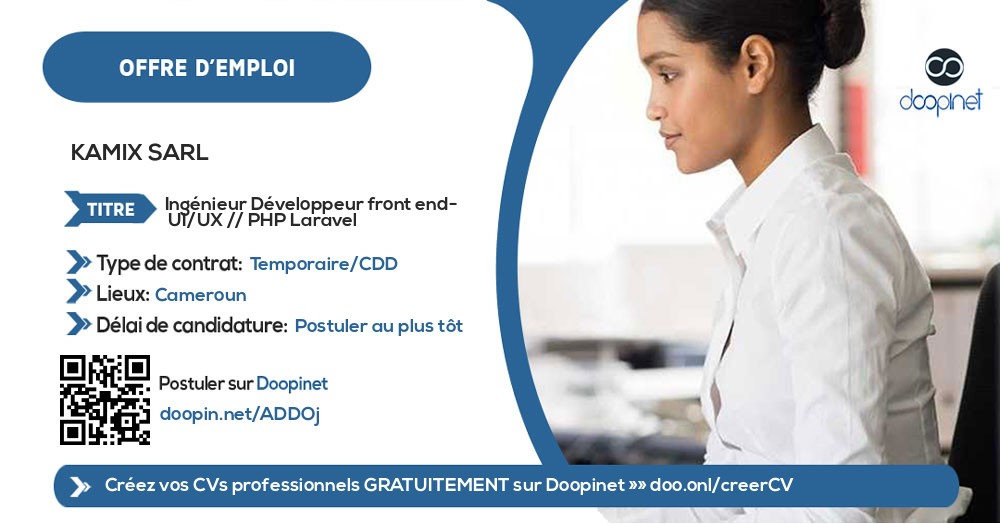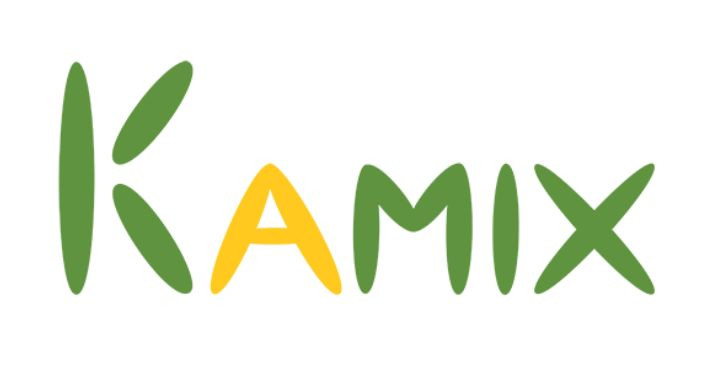 Ingénieur Développeur front end UI/UX // PHP Laravel – Yaoundé
Yaoundé, Centre, Cameroon
·
Apply ASAP
·
Temporary
·
Information Technology - Electronics - Digital
·
Developer
Salary: 200.000 / Monthly
Description
Job - Ingénieur
Développeur front end UI/UX // PHP Laravel
Notre startup en forte croissance recherche des développeurs extrêmement talentueux pour contribuer à révolutionner le secteur du transfert d'argent en Afrique.
Pour ce poste, tu dois avoir de l'expérience dans le développement backend en PHP et sous le framework Laravel, et tu dois être capable d'exécuter tes travaux en environ un tiers du temps que la plupart des personnes compétentes l'estiment possible. Tu dois avoir une licence, un master ou un doctorat en ingénierie logiciel ou équivalent. Des aptitudes de communication claires et rapides seront indispensables. L'esprit d'équipe, le sens du devoir et l'attention aux moindres détails seront exigés. Tu devras t'attendre à des collaborateurs extrêmement motivés, surdoués et travaillant de manière intense.
Nous offrons des opportunités égales à tous les types de profils.
« Il est plus facile d'inventer le futur que de le prédire » - Alan Kay.

Lieux :Yaoundé
Rémunération Brut :200 000 FCFA / mois
Date de démarrage :immédiatement
Job Requirements
Compétences techniques
Maîtrise du langage PHP
Maîtrise du Framework Laravel
Expérience de Développement sur
la base d'API REST
Modélisation UML
Revue de code
Linux
JavaScript
React
Modélisation UML
Revue de code
Prototypage d'interfaces
Redux
Autres critères
Esprit d'équipe

Puissance de travail

Attention aux détails

Proactivité et intégrité
Application Documents
» Curriculum Vitae

NOTE: SCAMMERS ARE MORE AND MORE SMART! Never send money to a stranger during a recruitment process for any reason! And If ever you should, please do so at your OWN RISK!
Receive our offers instantly on: