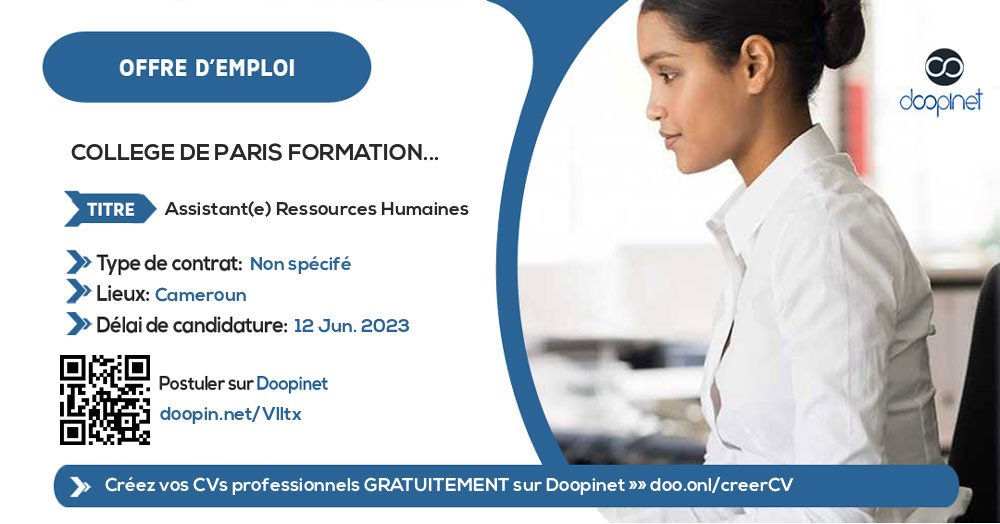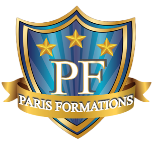 Assistant(e) Ressources Humaines – Douala
Douala, Littoral, Cameroon
·
12 Jun. 2023
·
Unspecified
·
Human Resource
·
Human resources assistant
Description
Réf de l'offre: ARH-CDP23
Une Institution Académique Française en pleine expansion basée au Cameroun recherche pour besoin de services:Un(e) Assistant(e) Ressources Humaines, poste basé à Douala.
Missions / Responsibilities / Activities
Il aura pour missions principales de :
Participer à la gestion administrative du Personnel : Administration du Personnel, participation de la paie, Recrutement, gestion des carrières, formations… ;

Assister le responsable RH dans toutes ses activités

Recueillir auprès de la direction les besoins et attentes en termes de ressources humaines

Veiller à l'exécution la politique et les projets RH en fonction des différents domaines des ressources humaines : formation, GPEC, recrutement, mobilité, …

Suivre l'évolution des stratégies RH mises en place dans l'entreprise

Préparer les éléments relatifs à la paie

Participer au suivie et au contrôle la mise en place des activités RH

Préparer l'ensemble des documents liés à la gestion du personnel (contrats de travail, cotisations sociales, etc…)

Tenir à jour les dossiers du personnel

Participer à l'élaboration les tableaux de bords sociaux
Job Requirements
BTS ou BAC+3 Ressources humaines, Administration, Gestion ;
Expérience au moins trois (01) an en tant qu'Assistante Ressources Humaines ;
Maitrise de tous les domaines de la gestion des ressources humaines Recrutement, Administration du personnel, droit du travail
Maitrise de l'outil informatique
Capacité à tenir à jour des tableaux de bords et à rédiger des comptes rendus
Maitrise des outils spécifiques à la gestion des ressources humaines
Respect de la confidentialité
Forte capacité d'analyse et d'évaluation des situations, de rigueur et de réactivité
Applicant profile
» Experience Level: Medium
» Years of work experience: Between 1 year and 2 years
» Minimum Education Level: Bachelor's Degree

Application Documents
» Curriculum Vitae

NOTE: SCAMMERS ARE MORE AND MORE SMART! Never send money to a stranger during a recruitment process for any reason! And If ever you should, please do so at your OWN RISK!
Receive our offers instantly on: