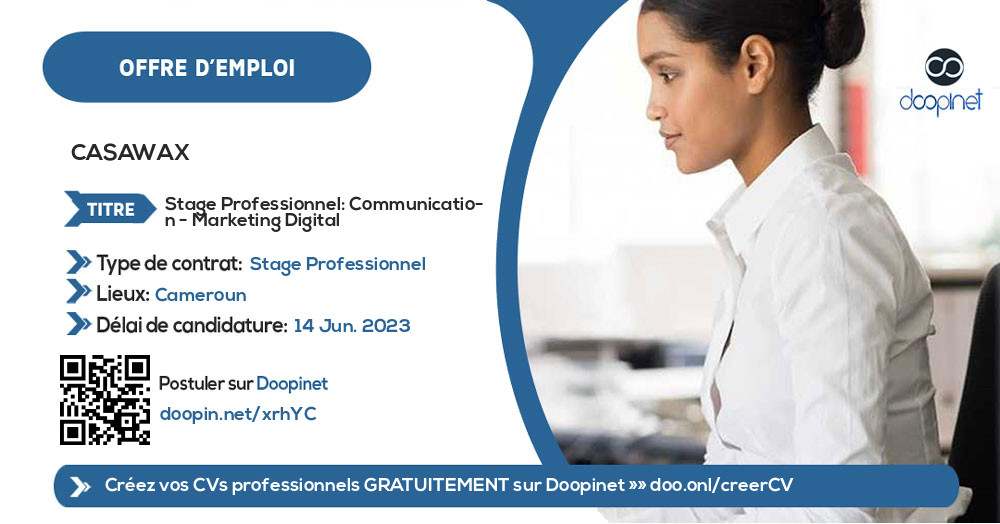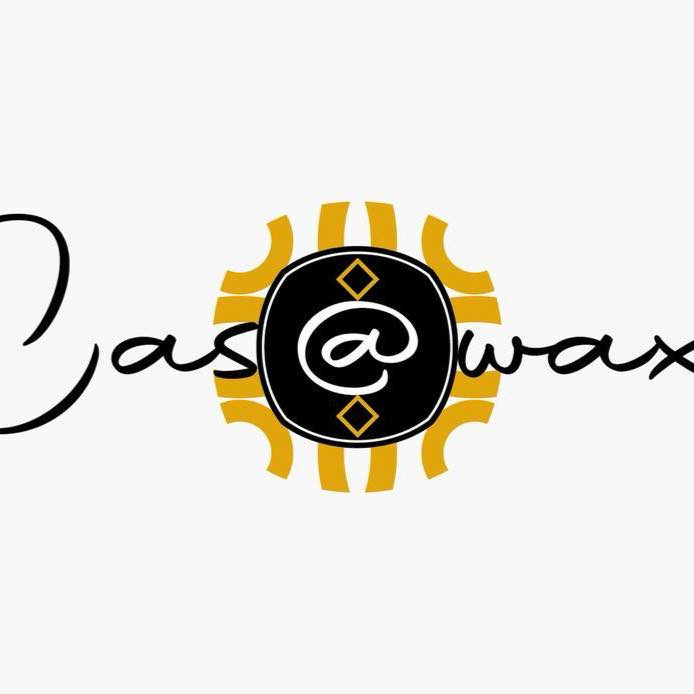 Stage Professionnel: Communication - Marketing Digital – Douala
Douala, Littoral, Cameroon
·
14 Jun. 2023
·
Internship
·
Communication
·
Communication assistant
Description
Cas@wax est un labo créatif qui propose des services lies a la communication et au marketing.
L'entreprise dispose également d'un support digital (E-Mag qui prone le made in Africa sous toutes ses formes). Nous cherchons des personnes partageant nos valeurs, soucieuses de nous apporter une réelle valeur ajoutee et capables de s'impliquer dans nos différents projets.
Descriptif de l'offre
Nous recherchons un(e) stagiaire en communication et marketing digital pour une durée de 2 mois. Vous serez en charge de la création et de la mise en place de campagnes de communication, la rédaction de contenus pour le site web et les réseaux sociaux, et la mise en place d'actons marketing pour développer note visibilité.
Missions / Responsibilities / Activities
Mettre en place des operations de communication et proposer des actions marketing visant a améliorer note visibilité.
Rédaction d'articles et production de contenus : la rédaction d'articles est indispensable pour demontrer une expertise dans un domaine d'activite. Il est don important de savoir rediger des articles de qualité en respectant la syntaxe, 'orthographe et la conjugaison.
Veille concurentielle, participation à la création de la Newsletter, contributution à la promotion du magazine.
Prospection et recherche d'annonceurs.
Job Requirements
Etudiant en Communication, Maketing ou dans un domaine connexe

Connaissance des réseaux sociaux, sites web.

Capacité à travailler en équipe et à communiquer efficacement.

Etre force de propositions et ouvert d'esprit.

Etre à l'aise ave les nouvelles technologies : il est primordial de maitriser l'environnement digital,

savor se servir dun ordinateur, dun smartphone et comprendre le langage relatif aux technologies
Envie de tenter l'aventure ? Ce stage est à pourvoir dès que possible !
Niveau minimum : Bac +2
Age minimum : 21 ans révolus
Applicant profile
» At least 21 years old
» Minimum Education Level: Associate's Degree

Application Documents
» Lettre de motivation
» Curriculum Vitae

NOTE: SCAMMERS ARE MORE AND MORE SMART! Never send money to a stranger during a recruitment process for any reason! And If ever you should, please do so at your OWN RISK!
Receive our offers instantly on: