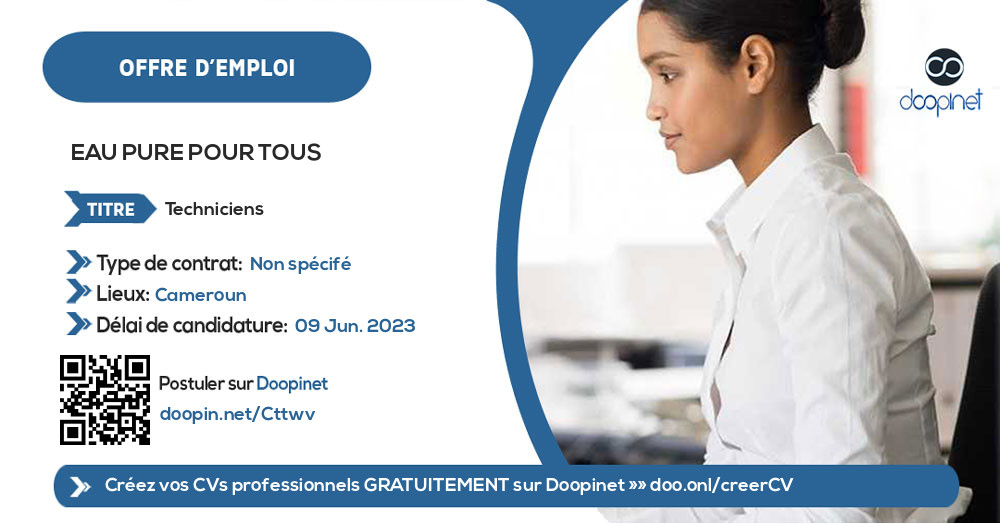 Techniciens – Douala
Douala, Littoral, Cameroon
·
09 Jun. 2023
·
Unspecified
·
Architect - Public works - Town planning - Mines
·
Technician in civil engineering
Description
Nous recrutons
Nous recherchons urgemment 03 techniciens.
Nous rejoindre, c'est intégrer une équipe au sein d'un groupe à taille humaine, c'est intervenir sur des projets d'envergure et être formé comme 100% de nos collaborateurs.
Job Requirements
Avoir à la base un C.A.P est un atoût

Avoir au plus un Bac F(1,3) ou BT(MA, MIP)
Etre capable de travailler sur le terrain
Avoir une bonne capacité d'adaptation
Etre capable de conduire une machine de production
Étre capable de travailler sous pression
Être célibataire

Etre âgé de 25 ans au plus
Applicant profile
» 18 - 25 years old
» Minimum Education Level: CAP / BEPC, ...

Application Documents
» Curriculum Vitae

NOTE: SCAMMERS ARE MORE AND MORE SMART! Never send money to a stranger during a recruitment process for any reason! And If ever you should, please do so at your OWN RISK!
Receive our offers instantly on: