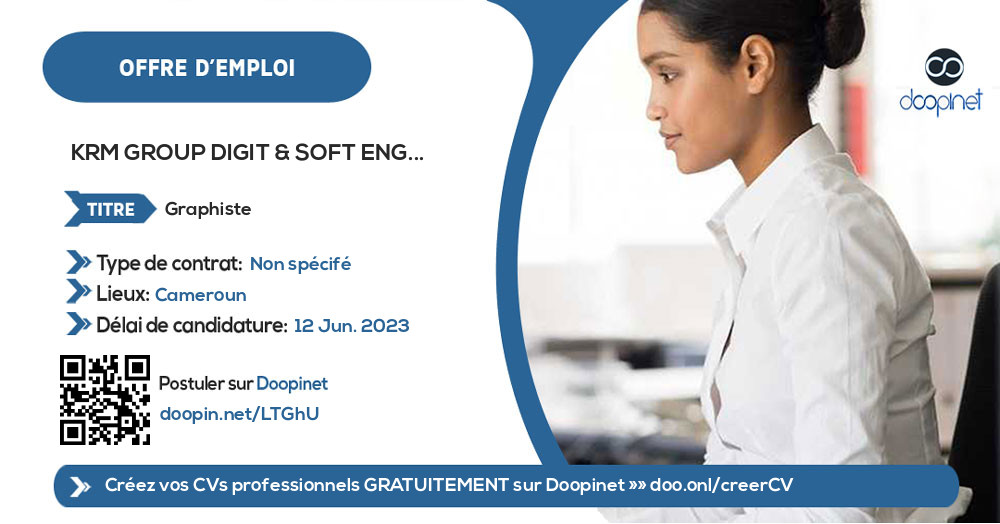 Graphiste – Douala
Douala, Littoral, Cameroon
·
12 Jun. 2023
·
Unspecified
·
Internet - Web
·
Web designer
Missions / Responsibilities / Activities
Étudie les dossiers de conception et détermine les exigences
Conceptualise les visuels en fonction des besoins
Prépare des brouillons et présente des idées
Développe des illustrations, des logos et d'autres conceptions à l'aide de logiciels ou à la main
Utilise les couleurs et les dispositions appropriées pour chaque graphique
Travaille avec les rédacteurs et le directeur créatif pour produire le design final
Teste les graphiques sur différents médias
Modifie les designs à partir des avis et commentaires
Veille à ce que les graphiques et les mises en page finaux soient visuellement attrayants et conformes à la marque.
Job Requirements
Expérience avérée en conception graphique
Un portefeuille solide d'illustrations ou d'autres graphiques
Bonne connaissance des logiciels et des technologies de conception (par exemple InDesign, Illustrator, Dreamweaver, Photoshop)
Un intérêt prononcé pour dimension esthétique et le souci du détail
Excellentes compétences de communication
Capacité à travailler méthodiquement et à respecter les délais
(Un diplôme en design, en beaux-arts ou dans un domaine apparenté serait un plus )
Application Documents
» Lettre de motivation
» Curriculum Vitae

NOTE: SCAMMERS ARE MORE AND MORE SMART! Never send money to a stranger during a recruitment process for any reason! And If ever you should, please do so at your OWN RISK!
Receive our offers instantly on: