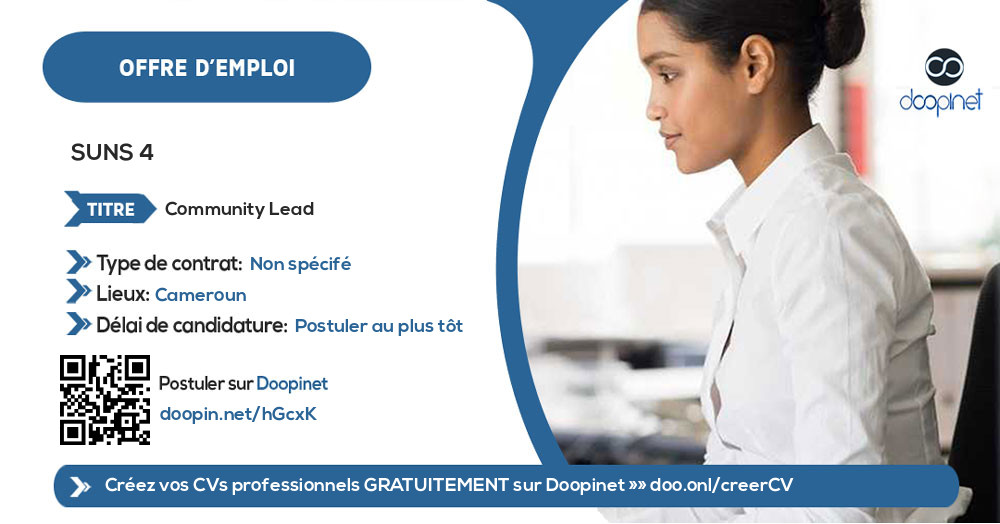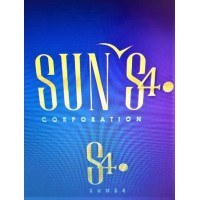 Community Lead – Yaoundé
Yaoundé, Centre, Cameroon
·
Apply ASAP
·
Unspecified
·
Advertising - Marketing
·
Commercial and marketing director
Description
Job title: Community and Cultural Manager.
Type of position: Full time / Part time.
Location: CEEB, Rue 1993, Bastos, Yaoundé, Cameroon
Entity: SUNS 4 - RC/YAE/2019/A/2942 .
Remuneration: To be negotiated.
Advantages : Accommodation amenities.
Job Description :
We are looking for several highly motivated community leaders to join our educational and cultural center. The ideal candidate will have experience in marketing, creating effective marketing strategies, in-depth knowledge of the latest marketing trends and knowledge in preparing for on-site events.
Missions / Responsibilities / Activities
Target and define the needs of a group of people and define your project of achievable values within our center.

Develop and implement effective marketing strategies to attract this group of people around your brand and in our center.

Create successful digital marketing campaigns using techniques such as SEO, online advertising, social media, etc.

Assist other marketing managers in the coordination of events.

Analyze the results of marketing campaigns and adjust strategies accordingly.

Ensure compliance with the standards of your brand and your community with the center's directives, particularly in terms of security and quality of service.

Collaborate with product and service development teams to maximize the impact of marketing campaigns.

Collaborate with the reception, IT, catering, security, logistics, staging and management control departments for the smooth running of events.

Follow market trends and assess competition to adjust strategies accordingly.

Write digital mission reports and record videos to assess the needs of your target group.
Job Requirements
Minimum Bac + any certification in marketing, communication, event management or in a related field.

In-depth knowledge of digital marketing strategies including online advertising, SEO and social media.

Experience in team management and coordination of socio-cultural and marketing projects.

Ability to communicate effectively with people of all ages, to work in a team and use a computer.

Sense of initiative, ability to create an activity, participate in problem solving and have analytical skills.

Knowledge of data analysis and interpretation of marketing campaign results.

Have at least a smartphone and if possible a laptop.
The success of your work will depend on the number of people you are able to attract to our center for any type of project (training, cultural, festive, sporting, professional events) 24 hours a day, in relation to your brand and the collective intelligence of our group.
Application Documents
» Cover letter
» Curriculum Vitae

NOTE: SCAMMERS ARE MORE AND MORE SMART! Never send money to a stranger during a recruitment process for any reason! And If ever you should, please do so at your OWN RISK!
Receive our offers instantly on: