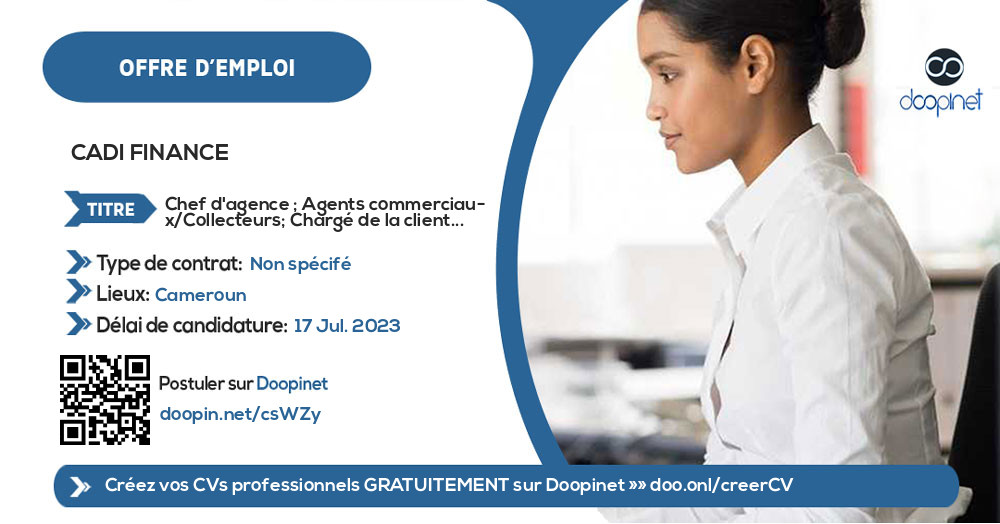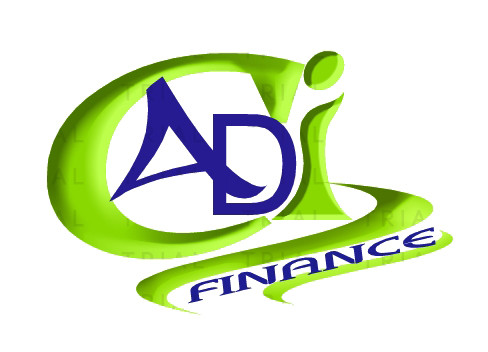 Chef d'agence ; Agents commerciaux/Collecteurs; Chargé de la clientèle ; Caissières – Yaoundé, Mfou
Yaoundé, Mfou
·
17 Jul. 2023
·
Unspecified
·
Trade - Sale - Distribution
·
Sales Representative
Description
La microfinance CADI FINANCE COOP-CA, en prélude à l'ouverture de sa nouvelle agence recrute pour les besoins de services.
01 chef d'agence ;
20 agents commerciaux/collecteurs;
01 chargé de la clientèle ;
02 Caissières.
Missions / Responsibilities / Activities
Agrandir le porte feuille clients, Relancer la clientèle pour les nouveaux produits
Les intéressés auront la charge de:
Coordonner les activités quotidiennes de l'agence;

Augmenter le portefeuille client de l'agence;

Gérer les équipes de commerciaux et des agents de recouvrement;

Dresser les rapports;

Etc.......
Job Requirements
Être titulaire au moins d'un BEPC , avoir le bac serait un atout;

Avoir des années d'expériences dans un poste similaire serait un atout

Maitriser l'outil informatique(Word, Excel) serait un atout
Applicant profile
» At least 25 years old
» Minimum Education Level: CAP / BEPC, ...

Application Documents
» demande adressé au Directeur Général de CADI FINANCE COOP-CA
» Curriculum Vitae

NOTE: SCAMMERS ARE MORE AND MORE SMART! Never send money to a stranger during a recruitment process for any reason! And If ever you should, please do so at your OWN RISK!
Receive our offers instantly on: