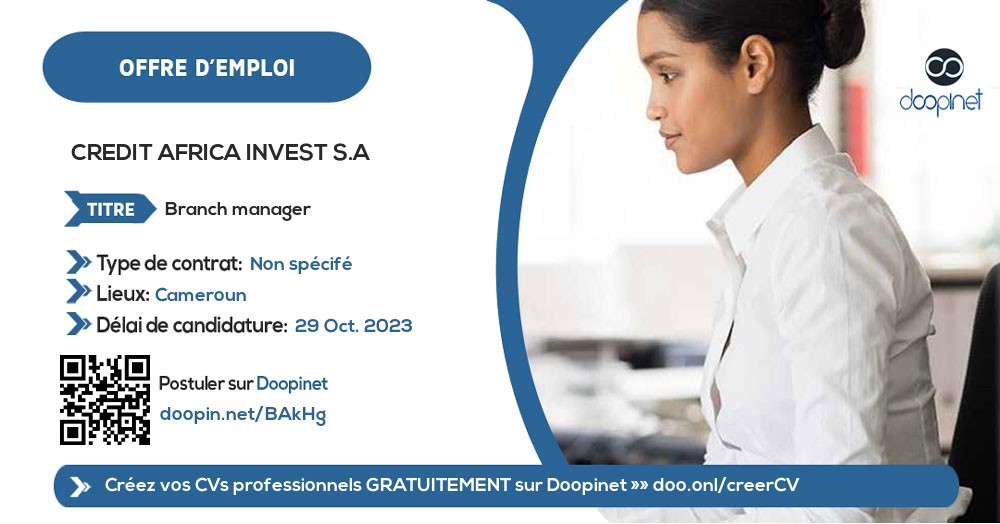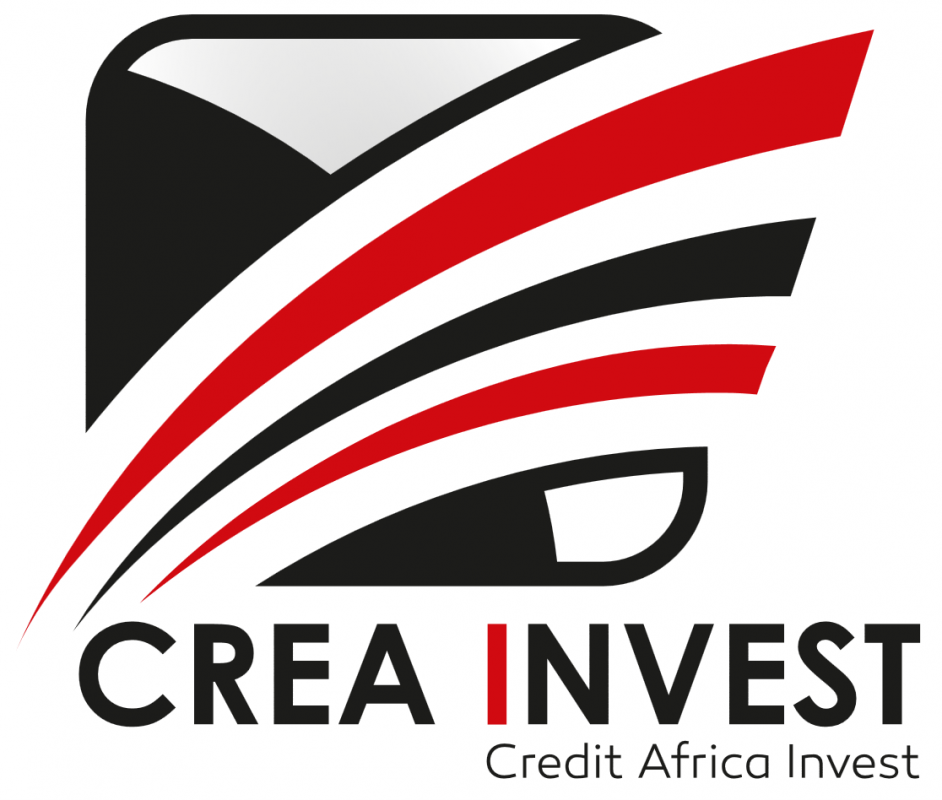 Branch manager – Buea
Buea, Southwest (Sud-Ouest)., Cameroon
·
29 Oct. 2023
·
Unspecified
·
Accounting - Management
·
Accountant
Description
Credit Africa Invest S.A, abbreviated « CREA INVEST », is a category 2 microfinance that went fully operational in 2018under the new COBAC regulation. CREA INVEST has its headquarters in Douala at Bonapriso and its commercial branchesin Yaounde, Buea and Douala.
Our institution is constantly investing in research and innovation in order to offer adapted and quality services that meet theexpectations of our customers. Our success is a combination of accuracy, knowledge and experience to satisfy and create valuefor our customers.
With the aim of strengthening its workforce, CREA INVEST is recruiting a Branch manager for its Buea branch.
Missions / Responsibilities / Activities
Under the authority of the Head of operations and marketing, the Branch manager's main mission is to develop, animate and manage the Buea branch:
Promote the culture of performance by coaching, guiding and motivating the branch staff;
Manage and develop its own portfolio (companies, professionals, etc.);
Ensure the improvement of the quality of the branch's portfolios (loans and deposits);
Develop new deposit and lending activities;
Monitor the disbursement and repayment of loans;
Follow the results and the commercial objectives of the branch;
Regularly report on the performance and development of the activity of its branch;
Daily ensure the security of people, cash, values, keys, etc. ;
Ensure the compliance of operations carried out in the branch.
Expected qualities and performance criteria:
Good knowledge of the banking sector and/or microfinance (especially the 2nd category microfinance institution - MFI)

Mastery of banking techniques

Be perfectly bilingual (French and English)

Be oriented customer and result

Be passionate about sales and the field

Have excellent skills in management and development of human capital
Job Requirements
BAC+3 (Bachelor's degree) minimum in Banking and Finance, Management Science, Accounting, Marketing and Communication, Commercial Action, and/or any equivalent diploma

Reside in the city of Buea
Have significant experience of at least 02 years as Branch Manager (and any other position of responsibility in a given branch) in a 2nd category MFI or a bank
Be a Cameroonian (Male/Female)
Be available immediately
Applicant profile
» Experience Level: Medium
» Years of work experience: Between 2 year and 3 years
» Minimum Education Level: Bachelor's Degree

Application Documents
» Curriculum Vitae

NOTE: SCAMMERS ARE MORE AND MORE SMART! Never send money to a stranger during a recruitment process for any reason! And If ever you should, please do so at your OWN RISK!
Receive our offers instantly on: