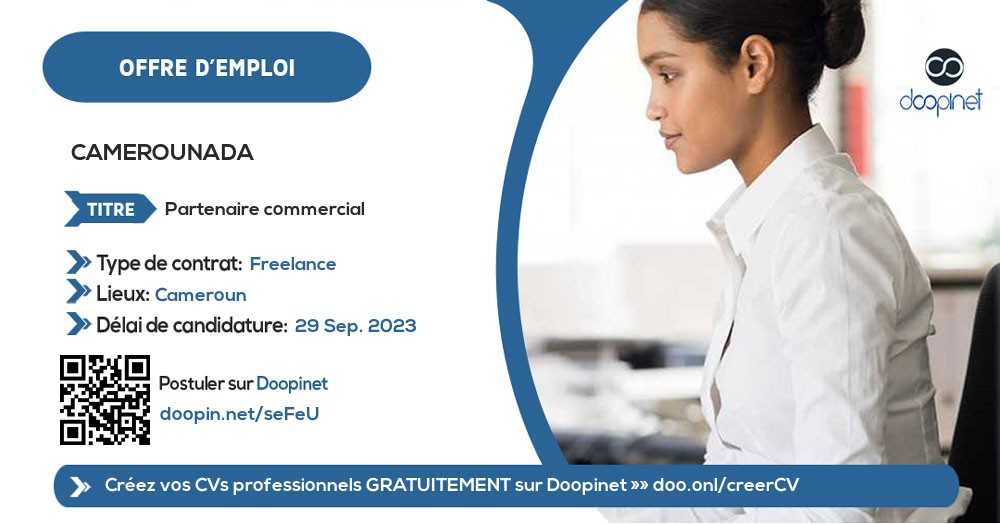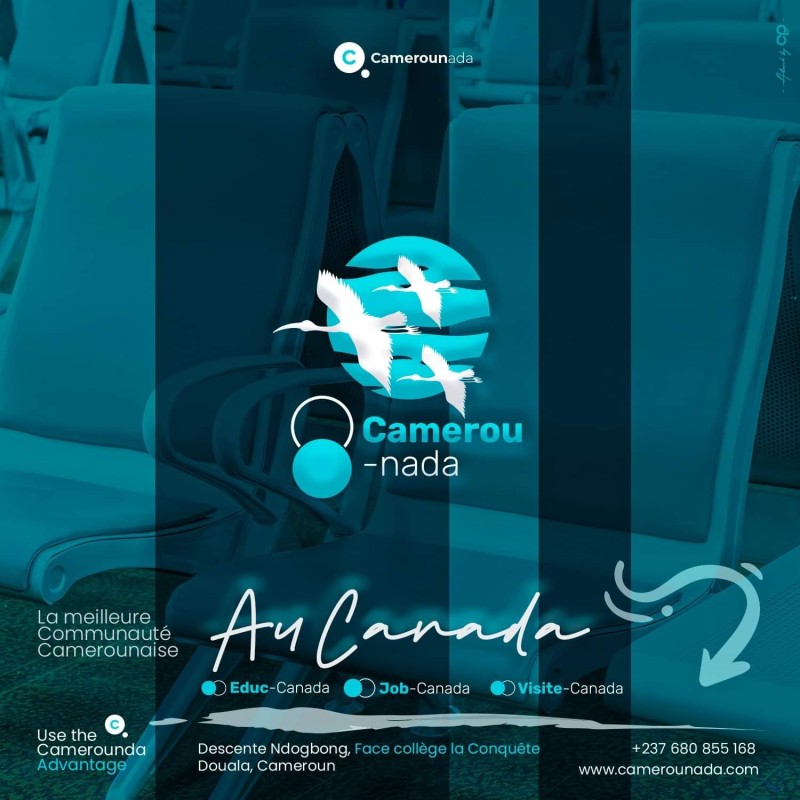 Partenaire commercial – Douala
Douala, Littoral, Cameroon
·
29 Sep. 2023
·
Freelance
·
Trade - Sale - Distribution
·
Business Developer
Description
Dans le cadre de sa vision locale : Fonder la plus grande et meilleure communauté camerounaise au Canada et amener ces derniers a revenir plus tard investir au pays, CAMEROUNADA recrute des partenaires qui feront du démarchage commercial de nature sortante ou entrante au compte de son portefeuille clients.
Missions / Responsibilities / Activities
Découvrir des prospects potentiels à partir d'une base de données neutre ou encore au fait de contacter des consommateurs dans le but de générer des leads. - Pratique de prospection commerciale - Grossir le porte feuille clients de l'entreprise - Faire une pratique de vente direct - Trouver les personnes souhaitant voyager pour le Canada et les amener à lancer et finaliser leur procédure à CAMEROUNADA.
Job Requirements
- Être un très bon négociateur 
- Connaître vendre 
- Force de persuasion 
- Patience et persévérance 
- Avoir poursuivi une formation en prospection commerciale 
- Être un excellent communicateur 
- Avoir la maîtrise totale des produits et services de CAMEROUNADA 
- Avoir le SKILLSET d'un entrepreneur
Your Perks
-Le partenaire obtiendra 10% de commission par procédure validée. -Le partenariat aura la Possibilité d'ajouter une marge allant de 100 à 500 mille francs CFA sur le coût total d'une procédure. -Le partenaire beneficiera d'une assistance sanitaire en cas de maladie et d'un crédit scolaire s'il est un parent.
Application Documents
» Curriculum Vitae

NOTE: SCAMMERS ARE MORE AND MORE SMART! Never send money to a stranger during a recruitment process for any reason! And If ever you should, please do so at your OWN RISK!
Receive our offers instantly on: