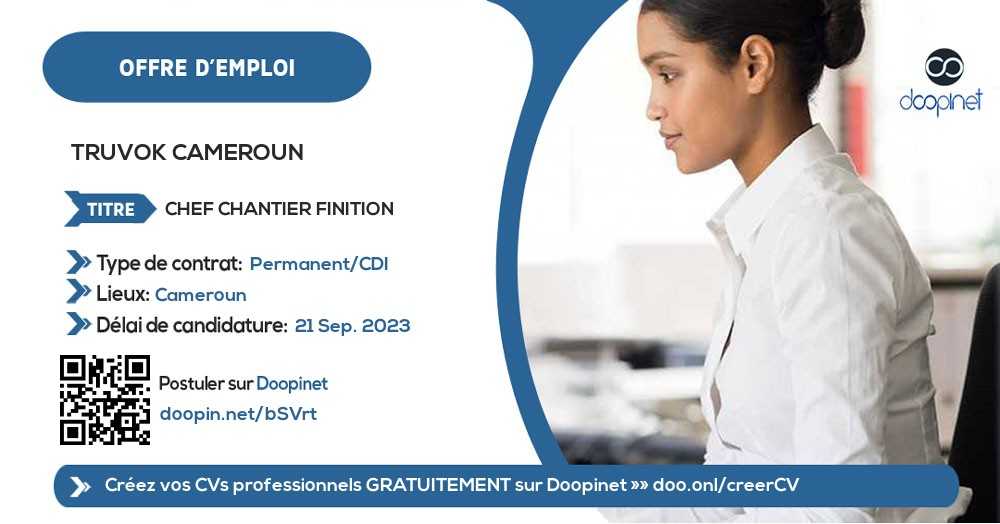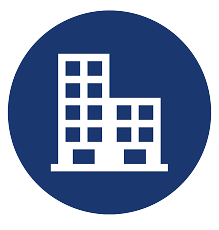 CHEF CHANTIER FINITION – Douala
Yassa, Douala, Littoral, Cameroon
·
21 Sep. 2023
·
Permanant
·
Architect - Public works - Town planning - Mines
·
Site manager
Description
Notre entreprise cherche à pourvoir le poste de Chef Chantier Finition ayant effectué des finitions dans un hôtel ou une banque. Le chef chantier finition sera responsable de la gestion d'un groupe d'entrepreneurs de finition sur un projet ou un chantier de construction.
Vos tâches consistent à vous assurer que le projet est terminé à la satisfaction du client et à vous assurer que tous les travailleurs respectent les normes de sécurité. Vous devez être disponible pour aider à toutes les tâches finales à accomplir. Vous devez également être prêt à travailler davantage sur le terrain que dans un bureau.

Missions / Responsibilities / Activities
Fournir une supervision pratique à temps plein sur le site,
Répartir efficacement la main-d'œuvre, l'équipement, les matériaux et les artisans pour maximiser la productivité, la sécurité et minimiser les lacunes.
Comprendre efficacement le calendrier du projet pour s'assurer que les délais sont respectés à temps.
Communiquer l'étendue des exigences de travail aux artisans, revoir la production, la qualité et assurer la mise en œuvre.
Quantifier et suivre tous les matériaux, y compris la commande, l'inspection et la vérification des expéditions des fournisseurs.
Calculer, surveiller et suivre tous les matériaux requis pour chaque projet en s'assurant qu'il n'y a pas de dépassements.
Correspondre avec l'équipe du gestionnaire de projet concernant tous les ajustements nécessaires, en s'assurant que tous les matériaux sont commandés à l'avance afin de respecter les délais.
Communiquer et administrer toutes les politiques de sécurité et organiser des réunions de sécurité sur le site.
Résoudre les problèmes quotidiens du personnel sur le terrain et fournir des rapports d'incidents.
Autres affectations selon les besoins.
Job Requirements
Diplôme en bâtiment et construction, génie civil ou domaine connexe pertinent
Au moins 3 ans d'expérience en tant que chef chantier finition

Doit avoir effectué des finitions dans un hôtel ou une banque
Doit avoir fait de la finition sous la supervision d'une entreprise
Doit avoir de bonnes compétences en communication
Doit être curieux et ouvert à l'apprentissage
Doit avoir une expérience antérieure en tant que technician
Applicant profile
» Experience Level: Medium
» Years of work experience: Between 3 years and 5 years

Application Documents
» Curriculum Vitae

NOTE: SCAMMERS ARE MORE AND MORE SMART! Never send money to a stranger during a recruitment process for any reason! And If ever you should, please do so at your OWN RISK!
Receive our offers instantly on: