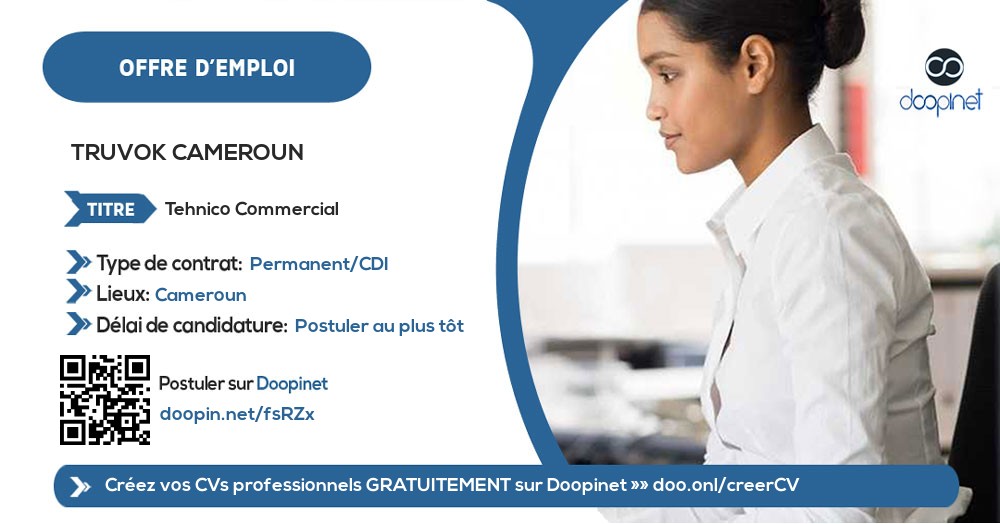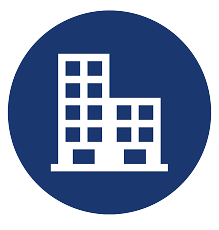 Tehnico Commercial – Douala
Akwa, Douala, Littoral, Cameroon
·
Apply ASAP
·
Permanant
·
Trade - Sale - Distribution
·
Technical Sales
Description
Le technico-commercial aune double casquette technique et commerciale. Sa mission principale est devendre des produits techniques. Pour cela il doit étoffer son portefeuille clients en prospectant pour l'entreprise, en négociant des contrats et en assurant les suivis commerciaux.
De ce fait, il intervienttout au long du cycle de vente.Le métier de technico-commercial implique la maîtrise de toutes les techniques de prospection et de négociation nécessaires à la vente, mais aussiles caractéristiques et éléments techniquesconcernant le produit ou service vendu.
Missions / Responsibilities / Activities
Prospecter par email et par téléphone de nouveaux contacts.
Networker et participer à des salons ou événements professionnels pour rencontrer les potentiels clients.
Organiser et réaliser des rendez-vous de démonstration produit.
Créer des supports de présentation commerciale.
Analyser les besoins des clients.
Apporter des solutions pertinentes et adaptées.
Répondre aux appels d'offres, rédiger les propositions commerciales et le cahier des charges (faisabilité, planning, coûts).
Faire les négociations de vente.
Entretenir la relation client, fidéliser les clients existants et présenter les nouveautés produit/service.
Procéder à l'assistance technique, répondre aux questions des clients et leurs demandes de changement.
Établir des reporting d'activité quotidiens, mensuels et/ou annuels.
Faire le suivi de commande et la facturation.
Suivre les objectifs de vente prédéfinis.
Job Requirements
Licence professionnelle (BAC+3)
Une expérience professionnelle tangible dans un poste similaire
Compréhension fine et technique du produit/service vendu et de ses spécificités pour proposer les bonnes solutions aux clients.
Capacité à vulgariser des concepts techniques en messages simples pour le client.
Curiosité et connaissance technique pointue du secteur et des évolutions technologiques pour appréhender les enjeux du client
Rythme et sens de la prospection.
Méthode et approche commerciale structurée pour gérer des comptes et les faire fructifier.
Sens de la négociation et de la persuasion.
Capacité d'adaptation
Force de conviction, assertivité et leadership pour challenger ses clients et les amener à signer le contrat.
Aisance sociale et capacité à créer du lien avec ses clients.
Écoute active et envie de comprendre pour trouver des solutions (problem solving)
Résistance au stress.
Polyvalence.
Applicant profile
» Experience Level: Medium
» Minimum Education Level: Bachelor's Degree

Application Documents
» Curriculum Vitae

NOTE: SCAMMERS ARE MORE AND MORE SMART! Never send money to a stranger during a recruitment process for any reason! And If ever you should, please do so at your OWN RISK!
Receive our offers instantly on: