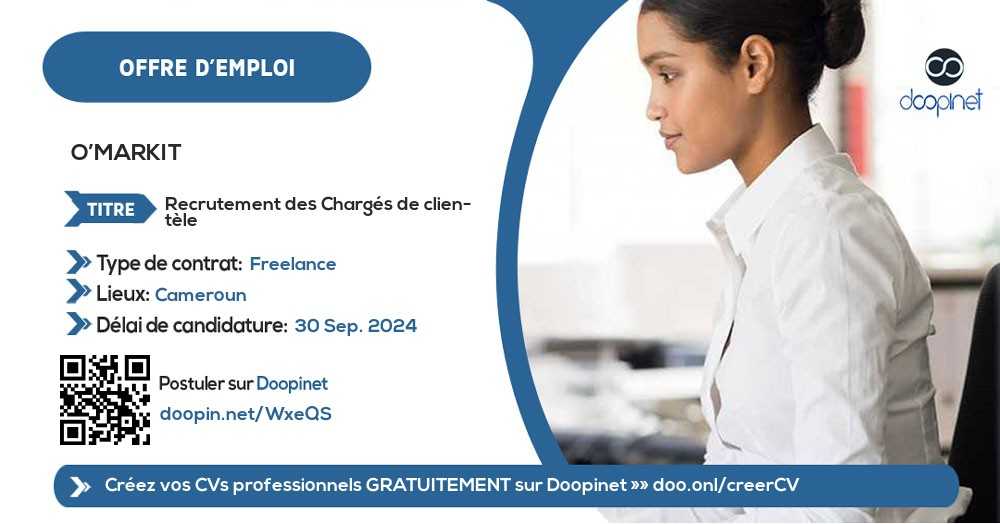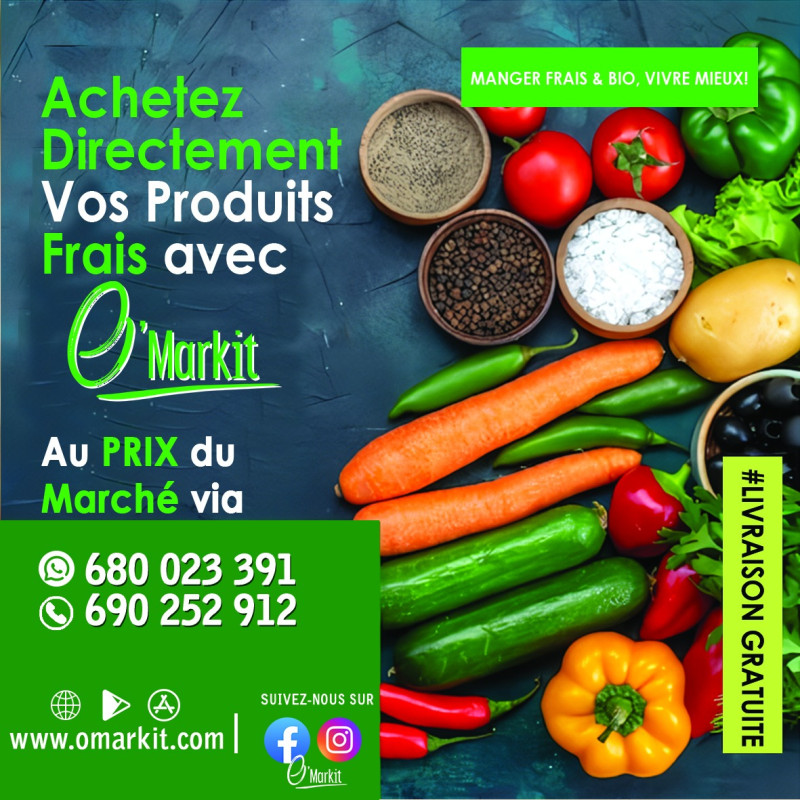 Recrutement des Chargés de clientèle – Yaoundé
Yaoundé, Centre, Cameroon
·
30 Sep. 2024
·
Freelance
·
Trade - Sale - Distribution
·
Account Manager
Description
Nous sommes à la recherche de chargés clientèle Indépendants passionnés et motivés pour rejoindre notre équipe dynamique. Si vous êtes un individu ambitieux, orienté résultats et doté d'un excellent sens de la vente, cette opportunité est faite pour vous !
Missions / Responsibilities / Activities
Quelles sont les missions définies pour ce poste ? Responsabilités :
Prospecter activement de nouveaux clients potentiels et développer un portefeuille client solide.
Présenter nos produits ou services de manière convaincante et adaptée aux besoins spécifiques des clients.
Négocier les conditions commerciales et conclure des contrats dans le respect de nos politiques et procédures.
Assurer un suivi régulier auprès des clients existants pour maintenir de bonnes relations d'affaires et identifier de nouvelles opportunités.
Atteindre et dépasser les objectifs de vente assignés.
Se tenir informé des tendances du marché et des évolutions concurrentielles.
Job Requirements
Quel est le profil parfait pour votre nouveau poste ? Exigences :
Expérience avérée en vente ou dans un rôle commercial similaire.
Aptitudes exceptionnelles en communication et en négociation.
Capacité à travailler de manière autonome et à gérer efficacement son temps.
Motivation motivée et passion pour la vente.
Capacité à établir rapidement des relations de confiance avec les clients.
Connaissance des techniques de vente et des stratégies de clôture.
Your Perks
Avantages :
Rémunération compétitive basée sur des commissions attractives.

Flexibilité dans l'organisation de votre emploi du temps.

Possibilité de travailler de manière indépendante et de gérer votre propre portefeuille client.

Opportunités de croissance et de développement professionnel.

Accès aux outils et aux ressources de vente de pointe.
NB : Nous encourageons les candidatures de tous les individus qualifiés, indépendamment de leur origine, de leur religion, de leur sexe, de leur orientation sexuelle, de leur identité de genre ou de leur handicap.

Application Documents
» CNI
» Plan de localisation
» Curriculum Vitae

NOTE: SCAMMERS ARE MORE AND MORE SMART! Never send money to a stranger during a recruitment process for any reason! And If ever you should, please do so at your OWN RISK!
Receive our offers instantly on: