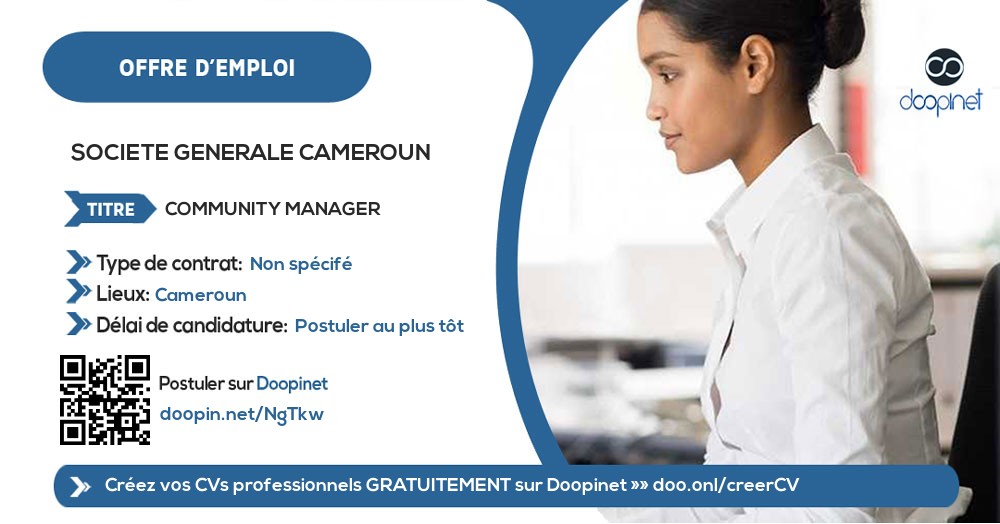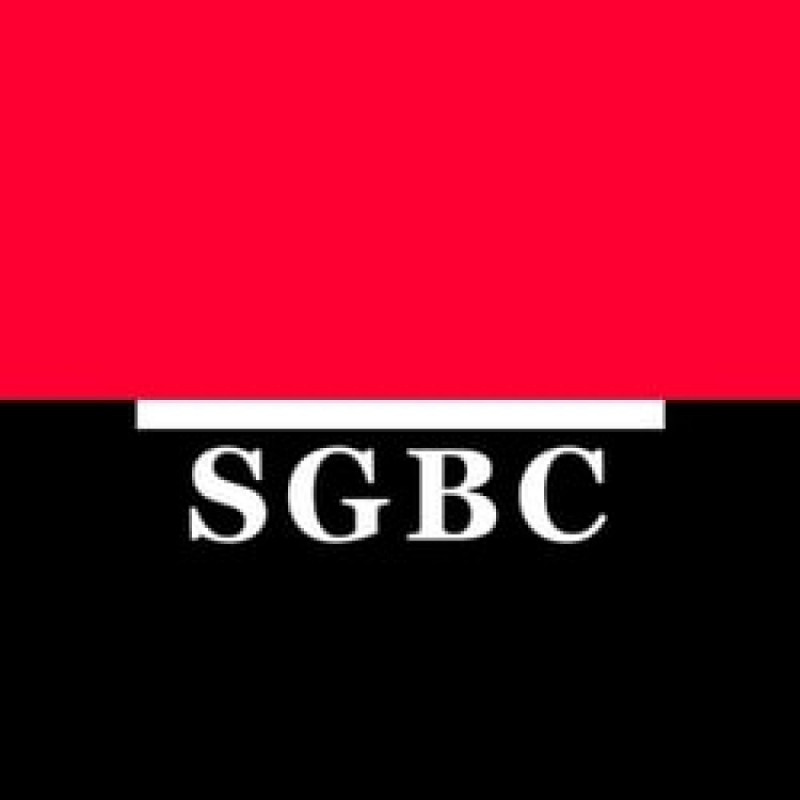 COMMUNITY MANAGER – Douala
Douala, Littoral, Cameroon
·
Apply ASAP
·
Unspecified
·
Internet - Web
·
Community Manager
Description
SOCIETE GENERALE CAMEROUN RECHERCHE POUR SA DIRECTION MARKETING ET COMMUNICATION, UN (01) COMMUNITY MANAGER
Catégorie du poste : 8
Localisation : Douala
Missions / Responsibilities / Activities
Il/Elle est chargé(e), sous la supervision du Responsable de la Communication, de la déclinaison de la stratégie de communication globale de la banque sur les médias sociaux. Il/Elle est chargé(e) de la gestion de la relation client et des interactions avec les publics sur le web et les médias sociaux.
Vos missions au quotidien
Gérer et développer la présence de la banque au sein des communautés web et réseaux sociaux

Définir les objectifs de la communauté en accord avec le comité de validation
Définir et suivre les indicateurs permettant de suivre la vie de la communauté
Participer à la création des valeurs de la communauté : culture, codes sociaux et langagiers
Accompagner le développement technique et fonctionnel des plateformes de visibilité de la banque
Effectuer une veille permanente des communautés en lien avec la banque, recenser sur le web celles pouvant influer sur son positionnement.
Animer la communauté et mettre en place des bonnes pratiques

Faire des membres déjà existants un relais d'information au sein de la communauté et lancer des sujets permettant de susciter des débats ou partages d'expérience / pratiques entres les internautes ou consommateurs des produits et services de la banque
Faire respecter les règles éthiques au sein des communautés (net-étiquette) par une action de modération sur le contenu produit par les internautes
Gérer l'historique et l'archivage des donnée contenues sur les plateformes
Assurer la fidélisation des internautes via des évènements online et mettre en œuvre des opérations évènementielles pour réunir les communautés.
Assurer la veille sur le web et les médias sociaux

Suivre les règles d'utilisation des réseaux sociaux édictées par le Groupe et s'assurer que la banque est en accord avec elles
Assurer la surveillance des nouveaux usages sur les sites et plateformes déjà utilisés
ldentifier les sites et plateformes émergeants et rechercher de nouveaux médias sociaux porteurs.
Réaliser le reporting et analyser les actions menées, et les résultats obtenus

Suivre les statistiques de fréquentation des réseaux et plateformes
Suivre et analyser les indicateurs de satisfaction des individus et de l'ensemble de la communauté
Proposer des actions d'amélioration continue
Procéder aux revues de contrôles usuelles.
Job Requirements
Connaissances en Communication, Connaissance de l'activité bancaire, Maitrise des outils de communication et de la chaîne éditoriale numérique, Bonne expression écrite et orale, Anglais, Design numérique et créatif, Organisation et gestion de planning.
Compétences comportementales

Rigueur, organisation et planification, créativité, proactivité, esprit d'équipe, sens de l'initiative, confidentialité.
Profil

Minimum BAC + 3 en Communication / Marketing / Digital ou discipline équivalente
Minimum de 3 ans d'expérience dans le domaine du digital
Expérience dans le domaine bancaire
Applicant profile
» Experience Level: Medium
» Years of work experience: Between 3 years and 5 years
» Minimum Education Level: Bachelor's Degree

Application Documents
» Curriculum Vitae

NOTE: SCAMMERS ARE MORE AND MORE SMART! Never send money to a stranger during a recruitment process for any reason! And If ever you should, please do so at your OWN RISK!
Receive our offers instantly on: