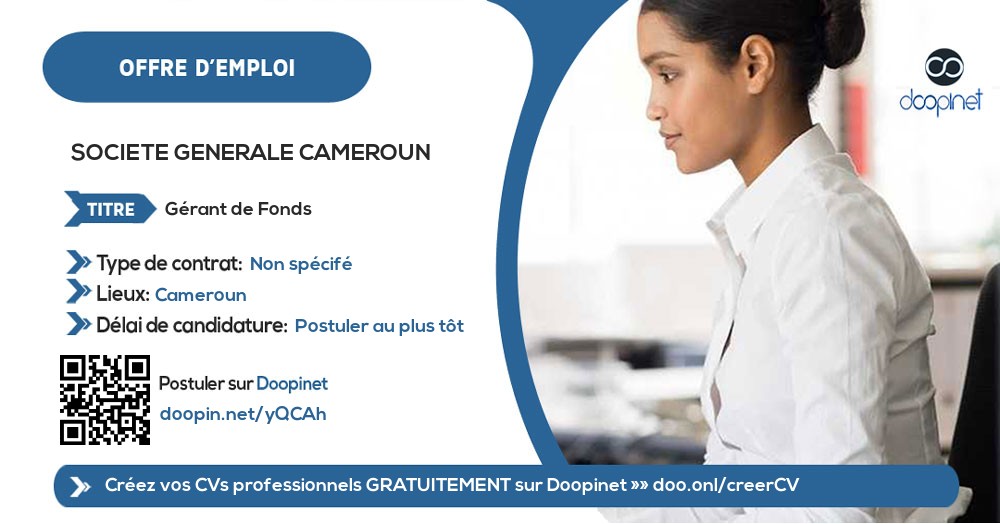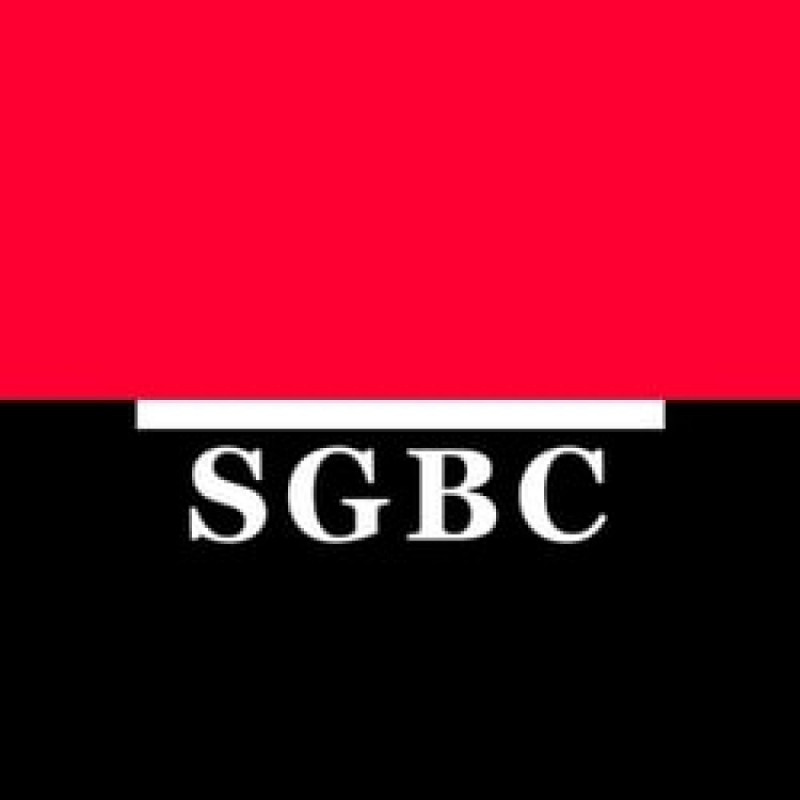 Gérant de Fonds – Douala
Douala, Littoral, Cameroon
·
Apply ASAP
·
Unspecified
·
Banking - Finance
·
Others
Description
Société Générale Asset Management recrute un (01) Gérant de Fonds dont la mission principale est la gestion opérationnelle des investissements de l'ensemble des Organismes de Placement Collectif (OPC) et, d'autre part, la mise en œuvre des stratégies et processus d'investissement de la société.
Missions / Responsibilities / Activities
Sous la responsabilité du Directeur Général, le Gérant de Fonds est chargé de:
Contribuer à la formulation des orientations d'investissement proposées au Comité d'Investissement
Assurer la mise en œuvre des orientations validées en Comité d'Investissement, en fonction des conditions du marché
Contribuer à la conception, au déploiement, et à l'optimisation des processus et des stratégies d'investissement de la société
Assurer le suivi au quotidien de la performance et du profil de risque des OPC sous gestion
Assurer le suivi de l'exécution des ordres par les différents courtiers
Analyser de l'environnement économique et financier afin de déterminer les tendances du marché, et leur possible impact sur la performance et le profil de risque des OPC sous gestion
Proposer au Directeur Général des ajustements aux stratégies validées en Comité, en fonction des évolutions structurelles et /ou conjoncturelles des marchés et des économies auxquels les fonds sont exposés
Produire les rapports périodiques internes et externes relatifs à la gestion des OPC
Apporter son support aux équipes commerciales dans le cadre de la prospection, et de la création de nouveaux véhicules d'investissements
Job Requirements
Connaissances de l'environnement du marché financier régional
Connaissances en analyse financière et boursière
Connaissances en économie
Connaissances en gestion de portefeuilles
Connaissance en gestion des risques
Connaissance de la Réglémentation COSUMAF
Connaissances en statistiques
COMPETENCES COMPORTEMENTALES
Disponible
Rigoureux
Capacité d'analyse
Ouvert d'esprit
Esprit d'initiative
Curiosité
OUTILS A MAITRISER

Connaissances en programmation informatique (SQL, VBA, R)
Utilisation du logiciel de gestion d'OPCVM
Utilisation de Microsoft Excel, Word et Powerpoint
Utilisation d'un terminal d'accès aux données de marché (exemple: terminal Bloomberg)
PROFIL RECHERCHE

Niveau BAC+4/5 en Economie, Finance, Actuariat, Mathématiques financières, Administration des Affaires ou en Gestion;
Disposer d'une expérience pertinente en qualité de Gérant de Portefeuille / Asset Manager au sein d'une banque ou institution finnacière, et éventuellement d'une certification internationale (de type CFA, FRM....).
Applicant profile
» Minimum Education Level: Master's Degree

NOTE: SCAMMERS ARE MORE AND MORE SMART! Never send money to a stranger during a recruitment process for any reason! And If ever you should, please do so at your OWN RISK!
Receive our offers instantly on: