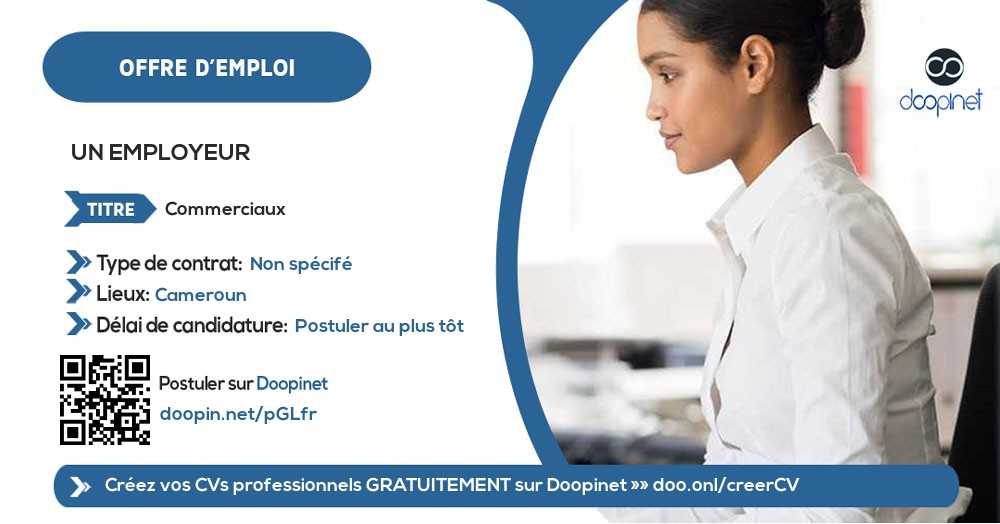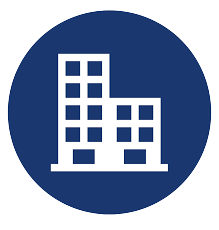 Commerciaux – Douala
Douala, Littoral, Cameroon
·
Apply ASAP
·
Unspecified
·
Trade - Sale - Distribution
·
Sales Representative
Description
Dans le cadre du renforcement de son équipe en vue d'optimiser la gestion de son pole commercial,une
entreprise, pour l'inoguration de sa nouvelle agence à bonaberi recrute 10 commerciaux
professionnels.Le conseiller commercial travail en front office et en étroite collaboration avec le manager
d'agence et le Directeur commercial.Il gère et développe un porte feuille de prospects (B2B et B2C).De
part sa compétence et ses qualités intrinsèques,il maîtrise les aspects techniques d'une vente et aussi les
spécificités des services qu'il commercialise en recherchant toujours la satisfaction du client dans
l'éthique et la déontologie de l'entreprise.
Localisation : Douala, Bonaberie
Missions / Responsibilities / Activities
Assurer une gestion efficace du porte-feuille clientèle présent et futur.

Réaliser des prospections ciblées de la clientèle.

Avoir un service après vente de qualité

Assister les clients et répondre aux réclamations post service.

Être disposé(e) à faire des missions dans le pays.

Accroitre son porte-feuille client.

Assurer la satisfaction et la fidélisation des clients.
Job Requirements
Avoir des compétences en gestion de temps et un sens de l'organosation.

Avoir le sens de travail en équipe.

Être capable à travailler sous pression et à convaincre.

Être de bonne moralité et avoir une bonne gestion financière.

Avoir une écoute active et faire preuve d'une grande capacité d'adaptation et de professionnalisme.

Excellente communication écrite et orale.

Avoir un contact facile et aisé avec les prospects et clients .
Conditions
Sexe : Homme/ Femme

Age : 21 - 45 ans Minimum

Baccalauréat Bonne présentation physique.

Être bilingue serait un atout.
Your Perks
Assurance maladie Privée

Paiement à temps

prime de l'excellence tous les mois

Environnement professionnel favorable au développement personnel.

Formation permanente

Voyages au Cameroun et à l'etranger

Possibilité de faire carrière.
Applicant profile
» 21 - 45 years old

Application Documents
» Curriculum Vitae

NOTE: SCAMMERS ARE MORE AND MORE SMART! Never send money to a stranger during a recruitment process for any reason! And If ever you should, please do so at your OWN RISK!
Appy Instructions
Email : bonabericv@gmail.com
Receive our offers instantly on: