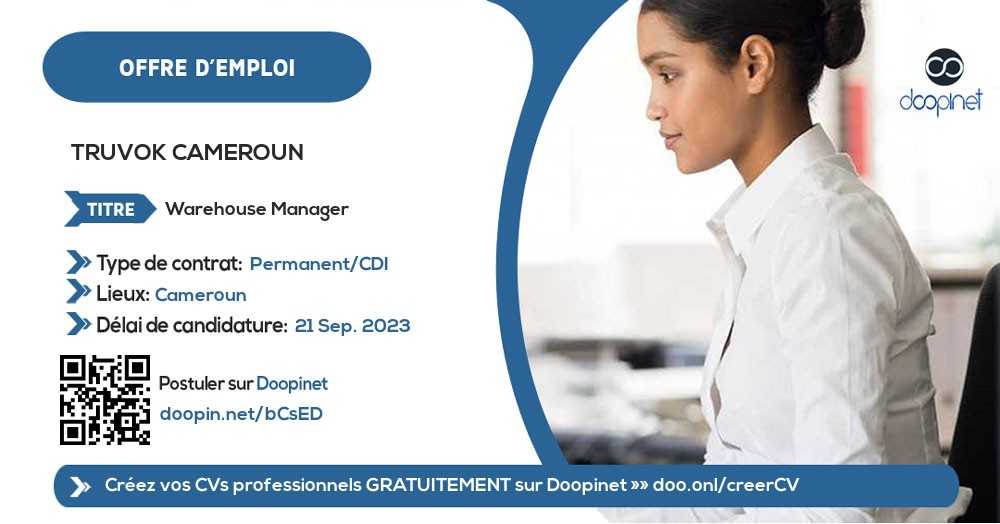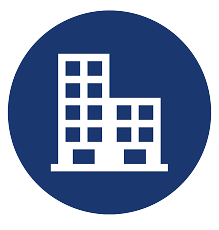 Warehouse Manager – Douala
Akwa, Douala, Littoral, Cameroon
·
21 Sep. 2023
·
Permanant
·
Transport - Logistic
·
Warehouse manager
Description
Nous recherchons un gestionnaire d'entrepôt résidant dans la ville de Douala pour participer à nos opérations d'entrepôt et à nos activités d'importation et de distribution de matériaux de finition de luxe au Cameroun.
Les responsabilités du préposé à l'entrepôt comprennent le stockage des matériaux, la préparation, l'emballage et la numérisation des commandes. L'objectif est d'augmenter la sécurité, l'efficacité, la rentabilité et la satisfaction des clients.
Missions / Responsibilities / Activities
Maintenir et suivre les réceptions, les enregistrements et les retraits de l'entrepôt

Réception, déchargement et stockage des fournitures
Exécuter d'autres tâches liées aux stocks, qui peuvent inclure le retour et l'étiquetage des fournitures
Examiner et examiner les livraisons pour déceler les écarts et les dommages et faire rapport au personnel nécessaire pour les remboursements et la tenue des dossiers.
Nettoyer les équipements de construction et les tester pour garantir leur fonctionnalité
Superviser et/ou exercer un contrôle général sur tous les outils et activités du magasin
Inspecter le chantier de construction et s'assurer que tous les outils et/ou équipements sont complets et en bon état
Répondre aux questions concernant les procédures et résoudre les problèmes qui peuvent survenir concernant les réceptions, les livraisons, les garanties, les réparations et les surplus d'approvisionnement.
Job Requirements
Être résident dans la ville de Douala

La capacité à porter une attention particulière aux détails, comme superviser de magasin
Compétences bien développées en communication verbale et écrite, puisqu'un magasinier doit être capable de communiquer adéquatement avec les travailleurs, les superviseurs, les vendeurs, les entrepreneurs, les sous-traitants, etc.
Excellentes compétences en gestion, puisqu'il ou elle est en charge d'entretenir tous les outils et équipements du magazin et de s'assurer également qu'ils sont sécuritaires et bien entretenus.
Avoir un sens financier, puisqu'un magasinier peut être amené à classer et analyser un grand nombre de documents financiers
Solides compétences multitâches qui lui permettent de gérer plusieurs tâches efficacement en même temps
Bonnes compétences en gestion du temps
Plusieurs années d'expérience professionnelle dans un domaine d'emploi/poste connexe ou pertinent
Application Documents
» Curriculum Vitae

NOTE: SCAMMERS ARE MORE AND MORE SMART! Never send money to a stranger during a recruitment process for any reason! And If ever you should, please do so at your OWN RISK!
Receive our offers instantly on: