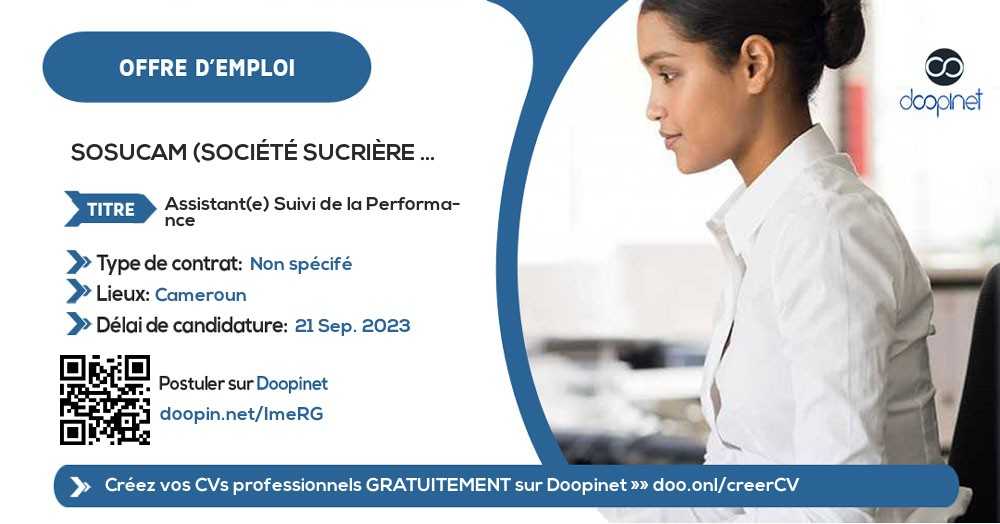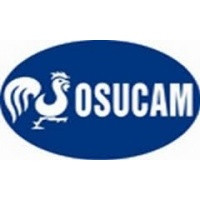 Assistant(e) Suivi de la Performance – Yaoundé
Nkoteng 1 Mbandjock, Yaoundé, Centre, Cameroon
·
21 Sep. 2023
·
Unspecified
·
Industrial
·
Others
Description
SOSUCAM recrute!!!


NOUS RECRUTONS!

Assistant(e) Suivi de la Performance
CDD / Agent de Maîtrise
Poste basé à Mbandjock/ Nkoteng
Missions / Responsibilities / Activities
Collecter et consolider les données de suivi des KPIs ;
Vérifier les dispositifs de collecte des données de base / brutes relatives aux KPIs dans les directions ;
Vérifier à fréquence planifiée, la fiabilité des données brutes nécessaires à l'analyse des KPIs;
Etablir et diffuser les synthèses des KPIs pertinents sur les sites de production ;
Participer aux actions de sensibilisation sur la performance collective et individuelle des employés ;
Participer aux revues des actions d'amélioration dans les divers processus ;
Procéder à la réalisation des divers rapports de synthèse des KPIs des différentes directions.
Job Requirements
Etre titulaire d'un BAC + 2 en Statistique ou tout diplôme équivalent ;

Avoir un esprit d'analyse et de synthèse, être organisé(e), rigoureux et méthodique ;

Avoir une bonne connaissance en analyses statistiques, en techniques d'audit et maitriser le pack office Windows ;

Avoir une expérience minimum de 02 ans à un poste similaire ou de 03 ans dans le domaine du traitement des données et analyses statistiques;

Avoir travaillé dans une entreprise du secteur agro-industriel serait un atout
Applicant profile
» Experience Level: Medium
» Years of work experience: Between 2 year and 3 years
» Minimum Education Level: Associate's Degree

Application Documents
» Curriculum Vitae

NOTE: SCAMMERS ARE MORE AND MORE SMART! Never send money to a stranger during a recruitment process for any reason! And If ever you should, please do so at your OWN RISK!
Receive our offers instantly on: