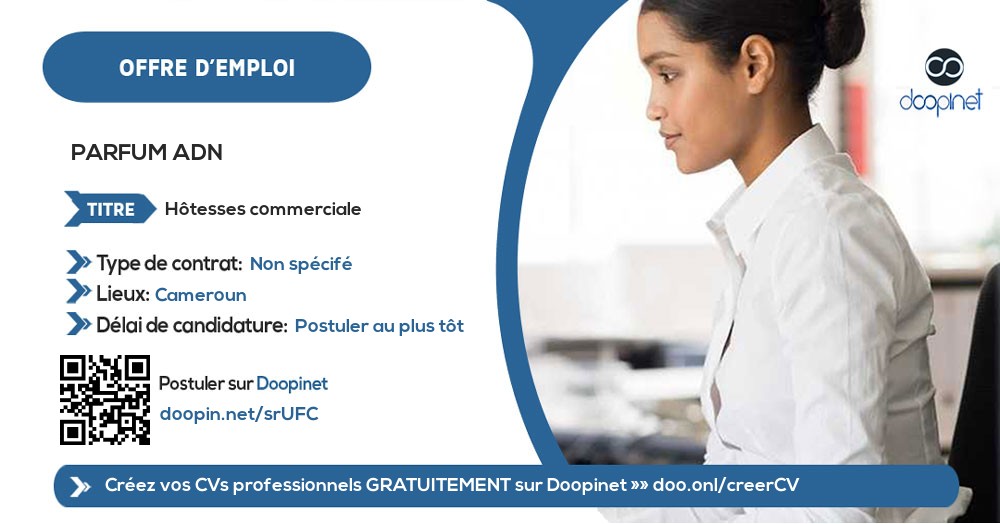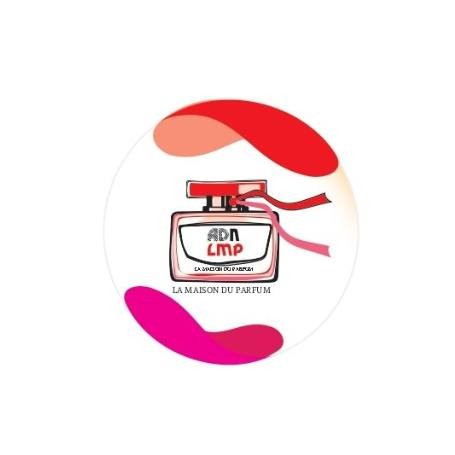 Hôtesses commerciale – Yaoundé, Douala
Yaoundé, Douala
·
Apply ASAP
·
Unspecified
·
Trade - Sale - Distribution
·
Seller / Sales hostess
Description
La maison du parfum ADN (ADN.Lmp) est un centre de distribution exclusif au Cameroun des parfums de marque française ADN.Paris
NOUS RECRUTONS:
04 hôtesses commerciale à Yaoundé pour les supermarchés Santa Lucia .
05 hôtesses commerciale à Douala pour les supermarchés Santa Lucia également.
Missions / Responsibilities / Activities
Accueillir et Conseiller la clientèle

Promotion des produits ADN.Lmp

Communiquer sur les réseaux sociaux

Être ambassadrice des parfums ADN

Tenir les fiches de stock
Job Requirements
Avoir un profil professionnel

Niveau minimum requis BEPC

Étre âgée entre 18 et 35 ans

NB: Les 2 tâches (Hôtesse &Commerciale) sont liées et ne peuvent être dissociées..

Être intègre, courtoise, respectueuse, professionnelle

Aisance dans la prise de parole en public; Forte capacité d'adaptation.

Aisance dans le contact humain et une forte motivation ;

S'exprimer parfaitement en français, anglais souhaitable

Esprit d'équipe
Applicant profile
» 18 - 35 years old
» Minimum Education Level: CAP / BEPC, ...

Application Documents
» Curriculum Vitae

NOTE: SCAMMERS ARE MORE AND MORE SMART! Never send money to a stranger during a recruitment process for any reason! And If ever you should, please do so at your OWN RISK!
Receive our offers instantly on: