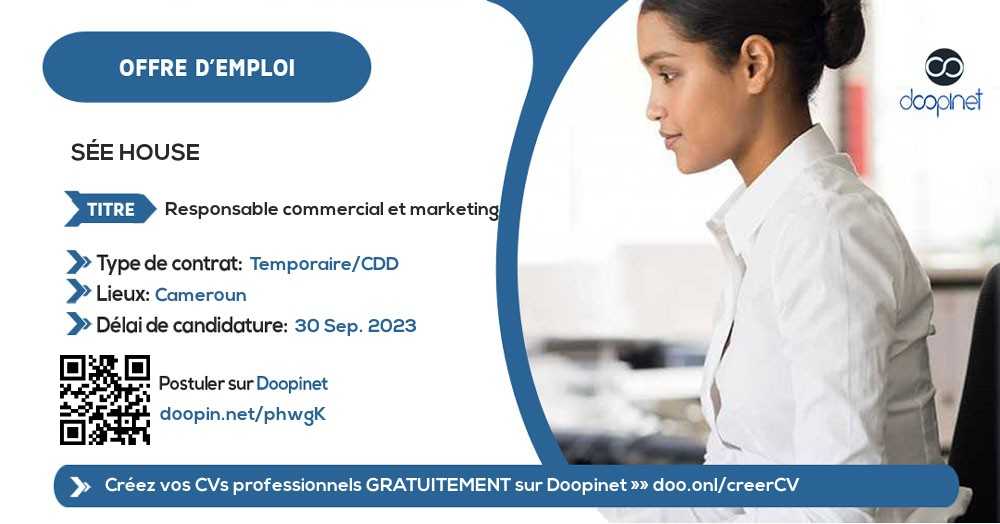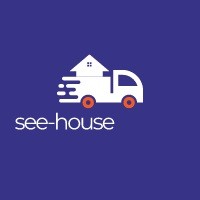 Responsable commercial et marketing – Douala - Cameroun
Douala - Cameroun, Littoral, Cameroon
·
30 Sep. 2023
·
Temporary
·
Advertising - Marketing
·
Commercial and marketing director
Description
VIVALOR est une entreprise AGROINDUSTRIELLE spécialisé dans la transformation des produits locaux (NDOLE LAVE, Barre de bâton de MANIOC, CHIKOUANG ...). Dans le but de développer ses activités et de faire connaitre ses produits, nous recrutons un (01) responsable commerciale et marketing
Missions / Responsibilities / Activities
En étroite collaboration avec la direction générale, le responsable commercial et marketing doit 
élaborer les stratégies pour écouler les produits qui lui sont proposés. 
préparer les plans marketings (analyse du marché, détermination des cibles, choix des axes publicitaires), 
concevoir et mettre en place des actions promotionnelles destinées à développer le produit et à optimiser les ventes. 
Etre présent sur le terrain et doit constituer  et encadrer une équipe de commerciaux 
Créer et développer son portefeuille client (grossiste et détalant) 
En fonction des nécessités du service et de l'organisation de la direction, ces missions peuvent être amenées à évoluer.
Job Requirements
Connaissance des concepts, outils et méthode de marketing et vente
 Capacités d'analyse et de synthèse ;
Rigueur, organisation et esprit analytique ;
Aptitude à communiquer (à l'oral et à l'écrit) et à convaincre ;
Sens de l'écoute, goût du contact ; Capacités managériales, bon gestionnaire.
Il doit avoir minimum un BACC+2 dans un domaine lié au commercial et marketing avec une expérience terrain pour le lancement et le développement d'un nouveau produit/être du domaine et avoir une expérience significative du terrain dans le lancement et le développement d'un nouveau produit ; Expérience professionnelle minimum de 2 ans dans le domaine
 Maitrise de l'anglais est un atout
Applicant profile
» Experience Level: Medium
» Years of work experience: Between 2 year and 3 years
» Minimum Education Level: Associate's Degree

Application Documents
» Lettre de motivation
» Curriculum Vitae

NOTE: SCAMMERS ARE MORE AND MORE SMART! Never send money to a stranger during a recruitment process for any reason! And If ever you should, please do so at your OWN RISK!
Receive our offers instantly on: