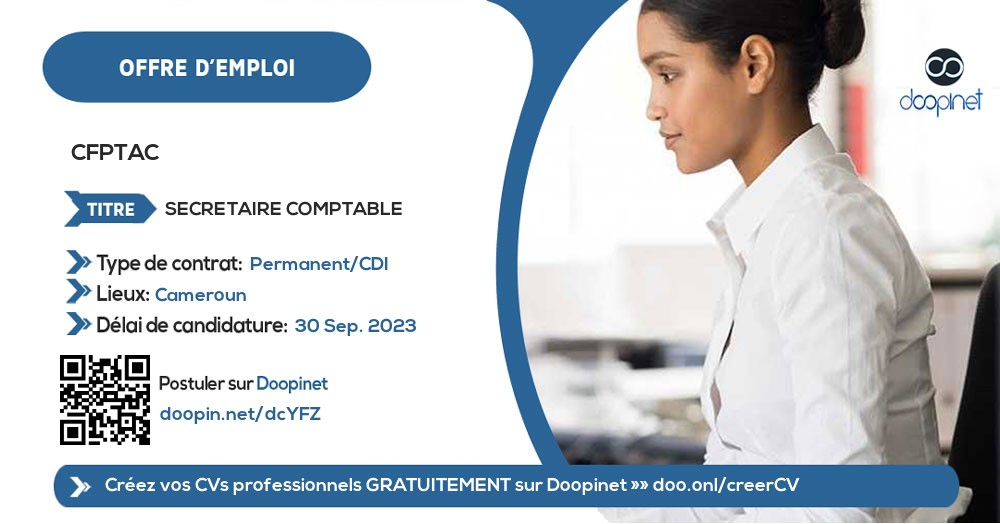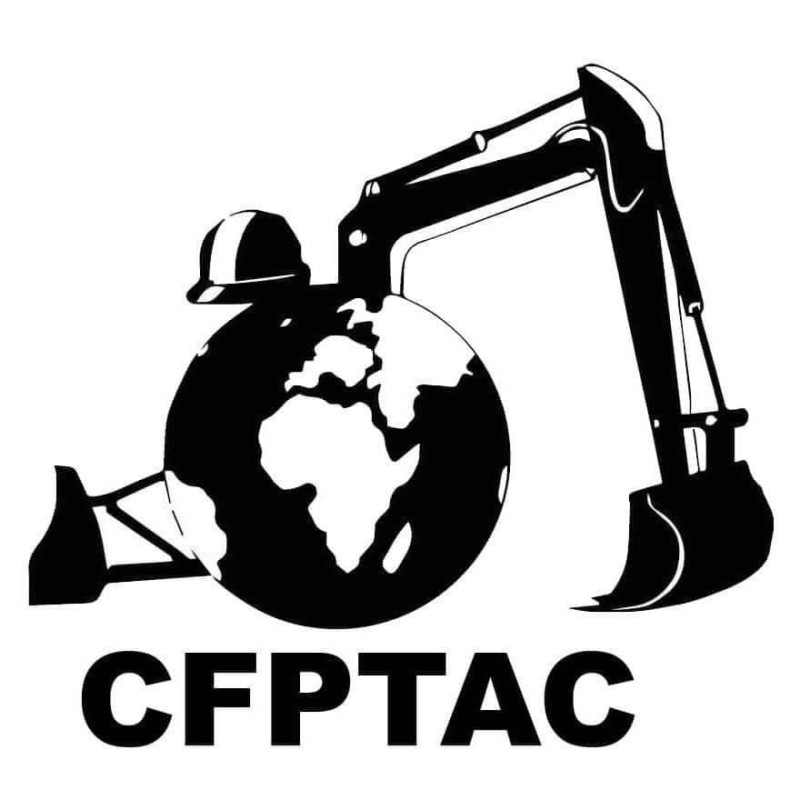 SECRETAIRE COMPTABLE – Douala
Douala, Littoral, Cameroon
·
30 Sep. 2023
·
Permanant
·
Accounting - Management
·
Accounting Secretary
Description
Offre d'Emploi : Secrétaire Comptable
À propos du CFPTAC :
CFPTAC est une entreprise dynamique en pleine croissance, spécialisée dans les formation en conduite d'engins lourds. Nous sommes à la recherche d'une Secrétaire Comptable dévouée pour rejoindre notre équipe professionnelle. Si vous êtes une personne organisée, compétente en comptabilité, et que vous aspirez à travailler au sein d'une entreprise en constante évolution, nous vous encourageons à postuler.
Localisation : DOUALA Terminus Saint Michel a 30m de l'hôtel BARCELONE Immeuble ASAFE
Missions / Responsibilities / Activities
- Gérer les tâches de secrétariat, y compris la gestion des appels téléphoniques et de la correspondance.
- Tenir à jour les dossiers des clients et fournisseurs.
- Effectuer la saisie comptable et assurer le suivi des opérations financières.
- Préparer les documents comptables, tels que les factures, les bons de commande et les relevés de comptes.
- Assister l'équipe de direction dans la gestion administrative quotidienne.
Job Requirements
- Expérience préalable en tant que Secrétaire Comptable ou dans un rôle similaire.
- Connaissance des principes comptables de base.
- Maîtrise des logiciels comptables (ex. : QuickBooks, Sage).
- Excellentes compétences en communication écrite et verbale.
- Capacité à travailler de manière autonome et à gérer les priorités.
NB: Obligation d'être bilingue
Application Documents
» Lettre de motivation
» Curriculum Vitae

NOTE: SCAMMERS ARE MORE AND MORE SMART! Never send money to a stranger during a recruitment process for any reason! And If ever you should, please do so at your OWN RISK!
Receive our offers instantly on: