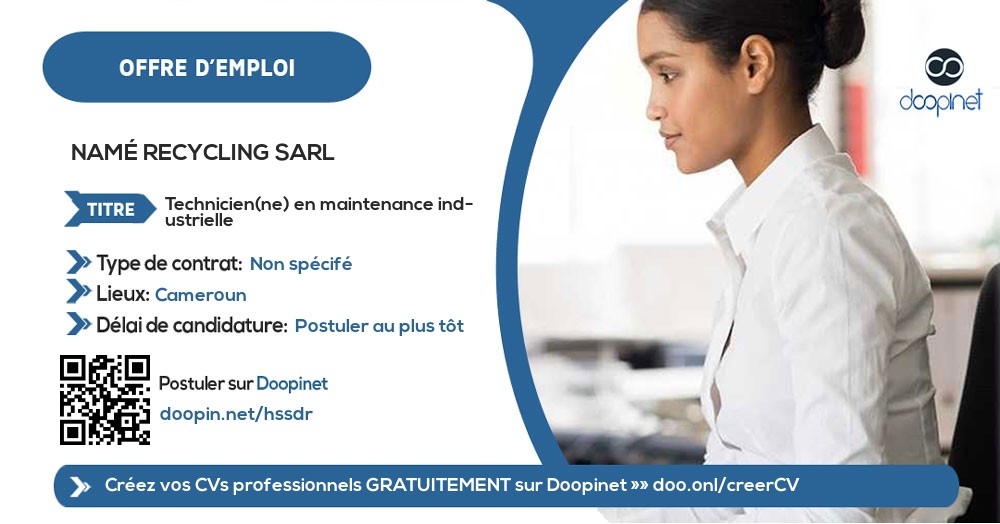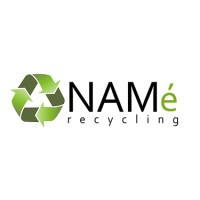 Technicien(ne) en maintenance industrielle – Douala
Douala, Littoral, Cameroon
·
Apply ASAP
·
Unspecified
·
Industrial
·
Maintenance manager
Description
Nous sommes à la recherche d'un(e) technicien(ne) en maintenance industrielle pour rejoindre notre équipe dynamique dans notre usine de recyclage. En tant que technicien(ne) en maintenance, vous serez responsable de la gestion des problèmes mécaniques et électriques de l'usine, en veillant à ce que les équipements fonctionnent de manière optimale.
Missions / Responsibilities / Activities
Effectuer la maintenance préventive et corrective des équipements mécaniques et électriques de l'usine de recyclage.

Diagnostiquer et résoudre les problèmes techniques liés aux machines et aux systèmes électriques.

Effectuer les réparations nécessaires en cas de panne ou de dysfonctionnement.

Suivre les procédures de sécurité et veiller à ce que les normes de sécurité soient respectées en tout temps.

Maintenir les registres de maintenance et de réparation à jour.

Collaborer avec les équipes de production pour minimiser les temps d'arrêt et optimiser l'efficacité des équipements.

Proposer des améliorations pour optimiser les performances des équipements.
Job Requirements
Diplôme en maintenance industrielle, électromécanique ou dans un domaine connexe.

Expérience préalable dans un rôle similaire, de préférence dans une usine de recyclage ou dans un environnement industriel.

Connaissances solides en mécanique, électricité et automatisation.

Capacité à lire et interpréter les plans et les schémas électriques.

Compétences en dépannage et en résolution de problèmes.

Connaissance des normes de sécurité en milieu industriel.

Capacité à travailler de manière autonome et en équipe.

Bonne capacité d'organisation et de gestion du temps.
Nous offrons un environnement de travail stimulant, des opportunités de développement professionnel et une rémunération compétitive.
Si vous êtes passionné(e) par la maintenance industrielle et que vous souhaitez contribuer à la préservation de l'environnement en travaillant dans une usine de recyclage, nous serions ravis de recevoir votre candidature.
Application Documents
» Lettre de motivation
» Curriculum Vitae

NOTE: SCAMMERS ARE MORE AND MORE SMART! Never send money to a stranger during a recruitment process for any reason! And If ever you should, please do so at your OWN RISK!
Receive our offers instantly on: