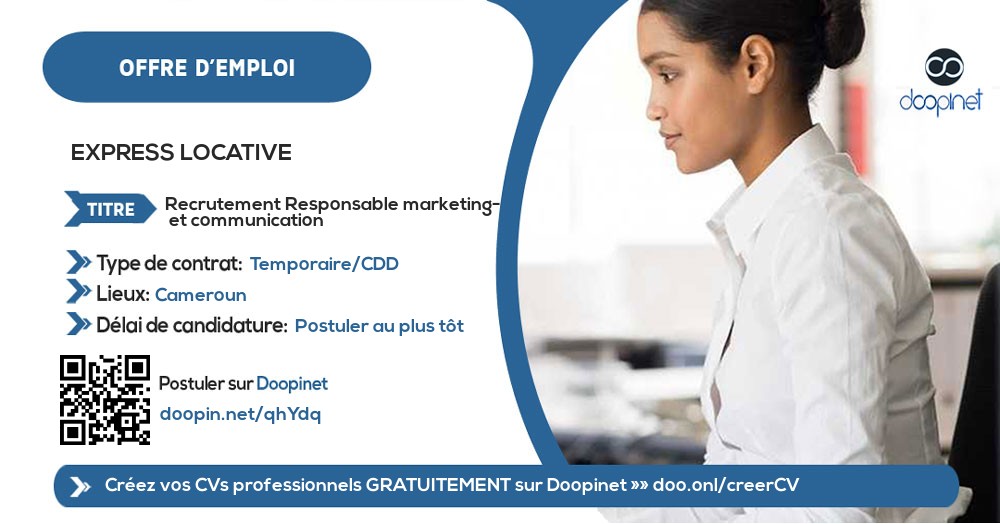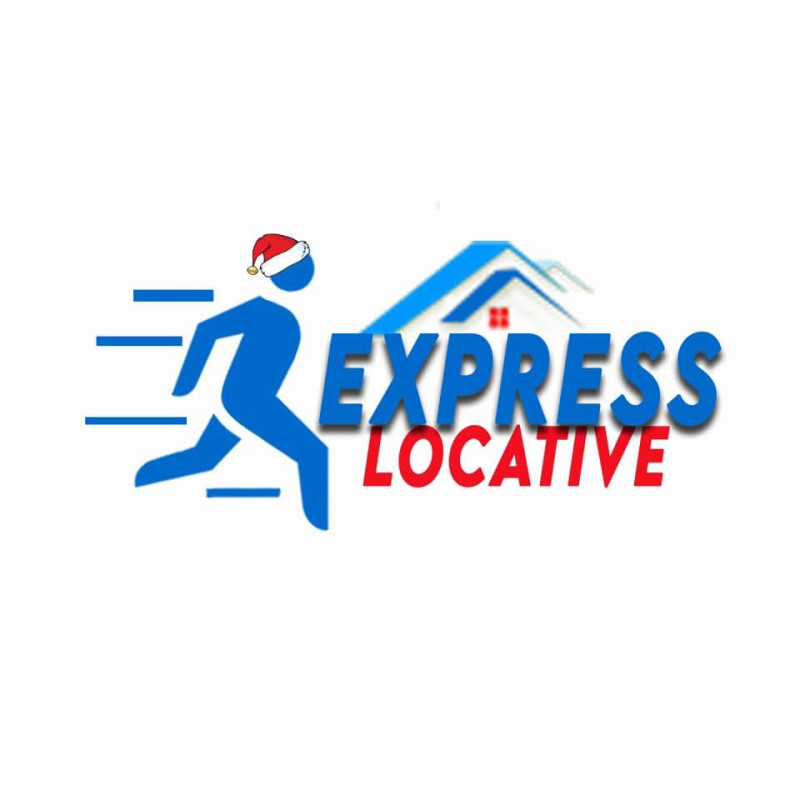 Recrutement Responsable marketing et communication – Yaoundé
Immeuble JAKO, Elig-Essono, Yaoundé, Centre, Cameroon
·
Apply ASAP
·
Temporary
·
Trade - Sale - Distribution
·
Commercial director
Salary: 150.000 / Monthly
Description
Nous recrutons de tout urgence un responsable Marketing et communication
Pour le compte de notre entreprise immobilière située à Essos
Horaires : Lundi à samedi
Salaire : 150.000fcfa
Missions / Responsibilities / Activities
le développement d'une stratégie promotionnelle et de communication ;
l'organisation des différentes actions marketing et de communication ;
l'animation et la participation à des expositions ou des salons ;
le recueil et l'analyse des données relatives au volume de vente ;
la mise en place d'actions servant à relancer ou fidéliser la clientèle cible ;
le recueil et la diffusion d'informations pertinentes en relation avec l'activité commerciale de la société (évolution des tarifs, tendances, etc.)
la mise en place d'une veille marketing et le développement de nouvelles gammes de produits ;
la réalisation de supports marketing (catalogue, dépliant, fiche produit...) ;
la supervision des actions de prospection par email, phoning, réseaux sociaux...
la proposition d'actions correctives pour améliorer les stratégies marketing ;
la mise en place d'études de marché ;
l'analyse de la concurrence ;
la détermination des objectifs que la société doit atteindre par le biais des actions marketing mises en place.
Job Requirements
Il est important qu'un responsable marketing sache animer son équipe et la fédérer autour d'objectifs commerciaux communs. Pour cela, il doit justifier de qualités personnelles notables comme la bonne communication, le sens du relationnel, la créativité, l'empathie, la curiosité...
Exigences
Un(e) professionnel (le) ponctuel avec de l'expérience

Experience avérée en tant que responsable Marketing et communication

Capacité à élaborer et à exécuter des stratégies de marketing et de communication efficaces

Excellente compétence dans la gestion des projets, en analyse des données et en résolution des problèmes.

Forte compétences en communication écrite et verbale.

Aptitude à travailler de manière autonome et en équipe

Connaissance des dernières tendances en matière de Marketing et de communication
Application Documents
» Curriculum Vitae

NOTE: SCAMMERS ARE MORE AND MORE SMART! Never send money to a stranger during a recruitment process for any reason! And If ever you should, please do so at your OWN RISK!
Appy Instructions
Cliquer sur le bouton Postuler pour envoyer votre candidature en ligne
Ou envoyez-nous vos documents de candidature à l'adresse email expresslocative@yahoo.com
Receive our offers instantly on: