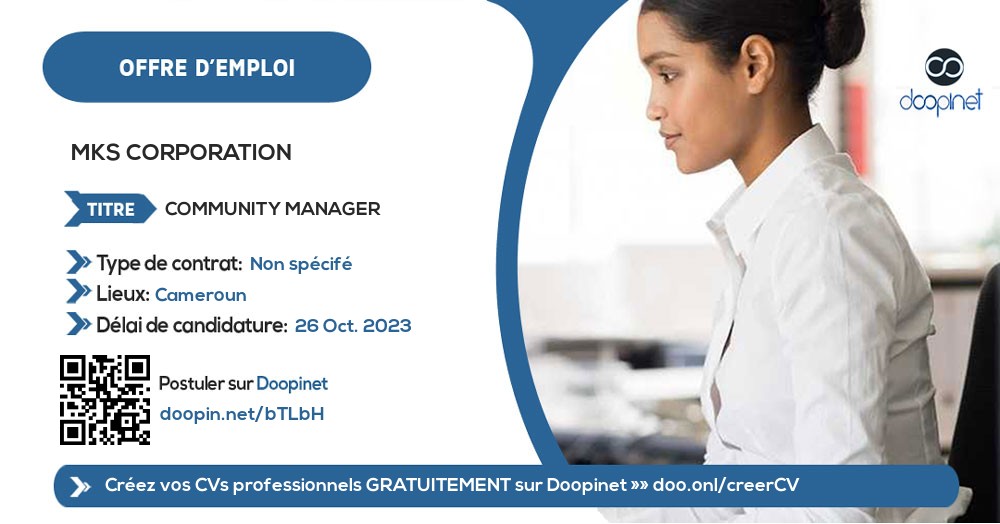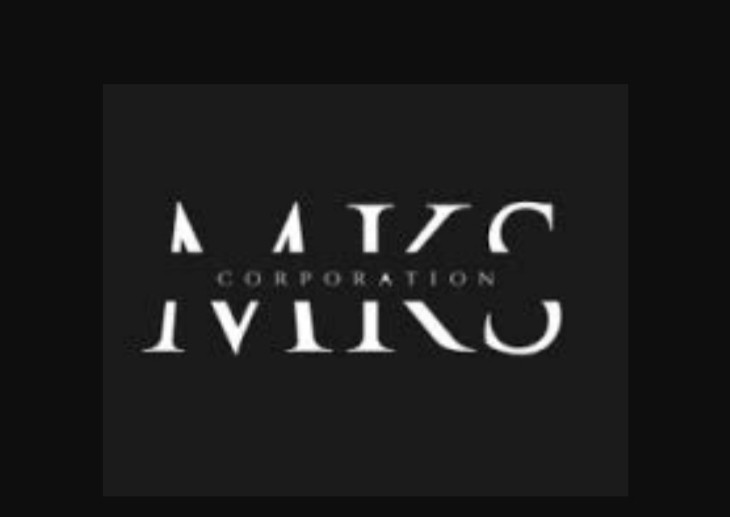 COMMUNITY MANAGER – Douala
Akwa, Douala, Littoral, Cameroon
·
26 Oct. 2023
·
Unspecified
·
Internet - Web
·
Community Manager
Description
MKS Corporation is a fast growing company that deals with Property and Business Management. we are hiring a Community Manager. if you are qualified for the post apply ASAP.
Missions / Responsibilities / Activities
Gestionnaire de Communauté et Réseaux

Créez des communiqués de presse, des dossiers de presse, des bulletins d'information et du matériel de marketing connexes informatifs et intéressants.
Développer et mettre en œuvre des stratégies de communication efficaces qui renforcent les programmes de fidélisation de la clientèle, la notoriété de la marque et la satisfaction de la clientèle.
Préparer des rapports détaillés sur l'activité des médias.
Planifiez et gérez la conception, le contenu et la production de tous les supports marketing.
Travailler avec différents départements marketing pour générer de nouvelles idées et stratégies.
Superviser les projets pour s'assurer que tout le contenu est prêt à être publié.
Créer des stratégies de communication et de marketing pour les nouveaux produits, les lancements, les événements et les promotions.
Diriger le personnel de marketing et de relations publiques.
Répondre aux problèmes liés à la communication en temps opportune
Job Requirements
Exigences:
LICENCE en communications, journalisme, relations publiques ou dans un domaine pertinent.
Un minimum de 2 ans d'expérience dans un rôle similaire.
Une expérience avérée dans la création de contenu ciblé est avantageuse.
Solide connaissance des pratiques et techniques de communication.
Excellentes compétences en communication écrite et verbale.
Doit être capable d'effectuer plusieurs tâches à la fois et de bien travailler sous pression.
Excellentes capacités organisationnelles et de leadership.
Applicant profile
» Experience Level: Medium
» Years of work experience: Between 2 year and 3 years
» Minimum Education Level: Bachelor's Degree

Application Documents
» Curriculum Vitae

NOTE: SCAMMERS ARE MORE AND MORE SMART! Never send money to a stranger during a recruitment process for any reason! And If ever you should, please do so at your OWN RISK!
Receive our offers instantly on: