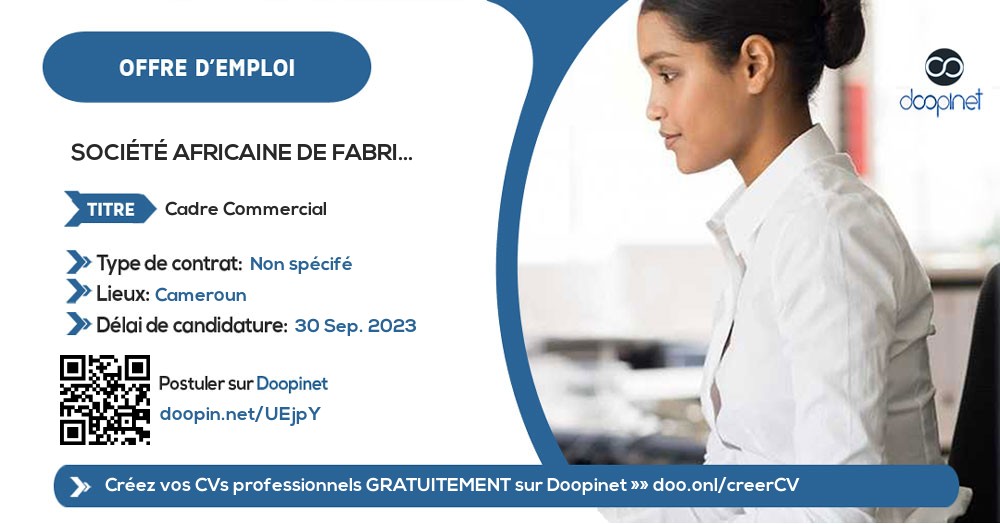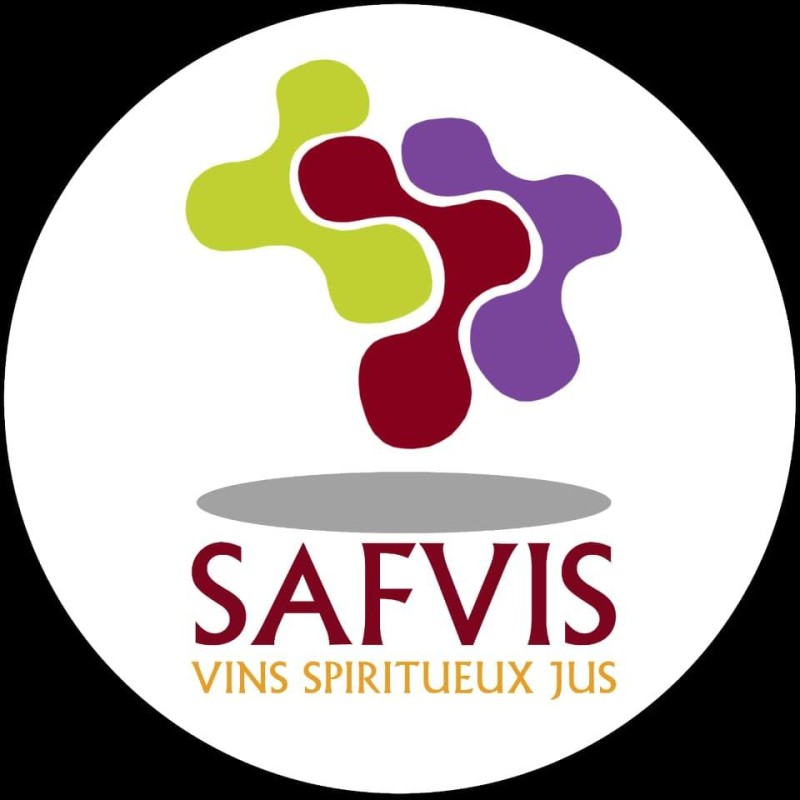 Cadre Commercial – Yaoundé
Yaoundé, Centre, Cameroon
·
30 Sep. 2023
·
Unspecified
·
Trade - Sale - Distribution
·
Technical Sales
Description
Dans le cadre de ses missions, laSociété Africaine de Fabrication de Vins et Spiritueux (SAFVIS S.A) située à laMAGZI-MVAN(Yaoundé) recherche pour ses services : « (01)Cadre Commercial»
Missions / Responsibilities / Activities
Sous la responsabilité du Directeur Commercial, le cadre commercial aura pour mission :
Veiller à la gestion et au développement des partenaires ;
Veiller au recrutement des nouveaux partenaires ;
Veiller à l'atteinte des objectifs de vente et d'encaissement ;
Veiller au respect des procédures de ventes.
Veiller à la fixation des objectifs aux partenaires et assurer le suivi de leur réalisation ;
Analyser les stocks des Partenaires et s'assurer de disposer au moins 7 jours de stocks pour chacun des produits ;
Produire hebdomadairement les plans de facturation et d'encaissement et assurer leur réalisation ;
Mettre à jour les différents tableaux de bord de gestion et assurer le bon reporting de toutes les activités à temps ;
Surveiller la rentabilité et la productivité des partenaires ;
Organiser, fidéliser et actualiser les contrats des partenaires ;
Proposer des nouveaux termes commerciaux pour nos partenaires
Organiser les réunions d'engagements et d'accompagnement des clients partenaires
Assigner les objectifs quotidiens aux commerciaux pour le suivi quotidien ;
Collecter et analyser les données du marché (en amont et aval) qui devront permettre d'élaborer la stratégie Route To Consumer
Job Requirements
Minimum Bacc+5 en Commerce et Vente
Minimum cinq (5) ans d'expérience dans le secteur agro-industriel
Expérience dans la commercialisation des vins et spiritueux (un atout)
Capacité d'analyse, de modélisation et d'interprétation des données
Forte approche méthodique et logique
Esprit d'équipe et capacité à travailler sous pression
Sens de la confidentialité
Disponibilité et réactivité
Aptitude à faire des propositions
Forte maitrise des vecteurs de ventes
Applicant profile
» Experience Level: Medium
» Years of work experience: Between 5 years and 8 years
» Minimum Education Level: Master's Degree

Application Documents
» Curriculum Vitae

NOTE: SCAMMERS ARE MORE AND MORE SMART! Never send money to a stranger during a recruitment process for any reason! And If ever you should, please do so at your OWN RISK!
Receive our offers instantly on: