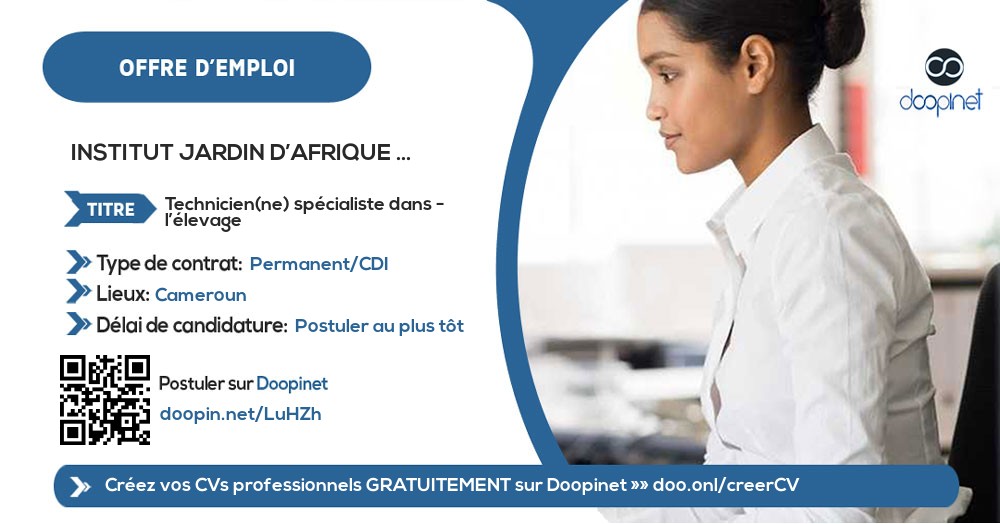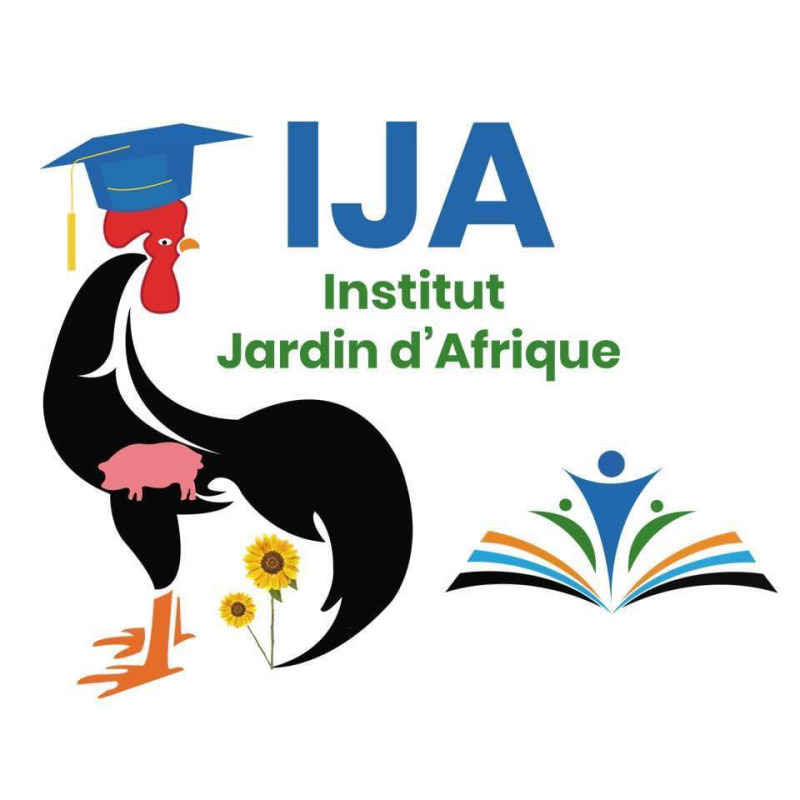 Technicien(ne) spécialiste dans l'élevage – EDEA
EDEA, Littoral, Cameroon
·
Apply ASAP
·
Permanant
·
Agriculture
·
Livestock Technician
Salary: 50.000 - 100.000 / Monthly
Description
Nous recherchons un(e) technicien(ne) spécialiste dans l'élevage des porcs et des poissons pour renforcer notre staff et accroître notre production. Nous rappelons que la ferme a aussi des ambitions en production végétale.

Conditions d'emploi :

CDI à temps plein

Vivre sur le site

Salaire de base de 50.000 à 100.000 FCFA selon expérience

Augmentation salariale automatique chaque année

Prime de rendement en fonction des résultats

Logement moderne, électrifié, complètement équipé avec, lit, salle de bain moderne, réchaud à gaz, etc.
La Ferme est située dans la ville d'Edea, à 2km du goudron
Missions / Responsibilities / Activities
Les tâches sont les suivantes:
Diriger l'ensemble des activités de la ferme.
Acheter les aliments et autres approvisionnements.
Organiser et coordonner l'élevage des animaux.
Suivre l'évolution des animaux: analyse des courbes d'alimentation, de croissance, de fertilité, etc. Et rechercher l'origine des déficiences lors de résultats insuffisants.
Élaborer un programme de commercialisation
Coordonner et répertorier les adresses des potentiels acheteurs
Engager et gérer d'éventuels personnel technique assistant ou temporaire
Établir et tenir des registres de production et des registres financiers.
Job Requirements
CQP, BTS, Ingénieur en production animale ou équivalent
Minimum 3 ans d'expérience pratique dans une ferme
Excellente aptitude à travailler en équipe
Excellente aptitude à communiquer et à rendre compte
Faire preuve d'autonomie et de rigueur
Connaissance avancée avec la suite Microsoft Office (Word, Excel, OneDrive)
Applicant profile
» Experience Level: Medium
» Years of work experience: Between 3 years and 5 years
» Minimum Education Level: Associate's Degree

Application Documents
» Lettre de motivation
» Photocopie CNI
» Diplôme
» certificats de travail
» Curriculum Vitae

NOTE: SCAMMERS ARE MORE AND MORE SMART! Never send money to a stranger during a recruitment process for any reason! And If ever you should, please do so at your OWN RISK!
Appy Instructions
Lettre de motivation

CV

Photocopie CNI

Photocopie Diplôme

Certificat de travail

Deux lettres de recommandations (atout).
Adressez vos demandes à l'adresse électronique: institutjardindafrique@gmail.com
Receive our offers instantly on: